Archives - June 2009

June 29, 2009
Hmm... seeking a platform for higher office, Doug? A Deadly Ingredient in a Chicken Dinner
Most people don't know that the chicken they eat is laced with arsenic. The ice water or coffee they enjoy with their chicken may also be infused with arsenic. If they live on or near a farm, the air they breathe may be infected with arsenic dust as well. (Douglas Gansler, Washington Post)
Reuters distributes chemophobic propaganda: Why the Adage 'the Dose Makes the Poison' Can Be Toxic to Corporate Chemicals Policy
There probably are lots of senior execs who've been comforted when their chief scientist or toxicologist has told them that since "the dose makes the poison," they shouldn't sweat some new study about a chemical found in small amounts in their products. Unfortunately, this maxim, which has been around for about 500 years, is somewhat misleading; taking it at face value may be toxic to your company's reputation. (Richard Liroff, Reuters)
A Genetic Link Between Anorexia and Autism?
At the Eating Disorders Unit at the Maudsley Hospital in London, anorexia is not seen as a social disorder — or even primarily a psychological one. While most American treatment providers blame perfection-seeking parents and the media's idealization of hollow-cheeked actresses for eating disorders (among other dysfunctional behaviors), researchers at Maudsley believe the root cause has little to do with social pressure. Rather, they think anorexia is better explained by heredity — perhaps by some of the same genes associated with autism. (Maia Szalavitz, Time)
The Figure-Flaw Paradox: Does it really matter how your body measures up? Part 2
The "figure flaw paradox" is really a retake on the obesity paradox. As obesity has proven to be a poor measure of health or mortality risk, new renditions are being proposed. But the fallacies are the same. (Junkfood Science)
Real life evidence — government funded healthcare
Yesterday's news provided updates on two healthcare stories we've been following, so here's a quick update. (Junkfood Science)
Comparative effective research — what it means for us
This past week, when speaking to doctors about healthcare reform and the steps needed to reduce healthcare spending, the President answered a rhetorical question recently posed here about comparative effective research. JFS readers may find his answers interesting. His speech, however, didn't receive widespread mainstream media coverage, at least in a form we would recognize. Before we look at what he said, it might be helpful to sort through some popular misconceptions about what comparative effectiveness research is and isn't. (Junkfood Science)
The importance of sound data — managing your healthcare costs
This week, Attorney General Andrew Cuomo announced that Health Net, Inc., a managed care company covering more than two million Californians and nearly a quarter million New Yorkers, had agreed to end its relationship with Ingenix and pay $1.6 million towards the creation of an independent database. This was Cuomo's twelfth settlement against a network of health insurers across the country (including Aetna, MVP Health Care, Cigna, Wellpoint and Excellus Health Plan) using the Ingenix database, which he charged was a "conflict-of-interest-ridden system" with manipulated data and behind industry-wide consumer fraud and corrupt out-of-network reimbursement schemes. (Junkfood Science)
The US Federal Trade Commission (FTC) regulates claims made in advertisements for all products and services -- including environmental (green) advertising. Yet, the FTC has taken little enforcement action in the exploding area of false or misleading environmental claims. Green, and all manner of eco-friendly, ads are supposed to comply with guidelines issued by the FTC in 1992. The FTC can take companies that ignore their "Green Guidelines" to court and seek fines to reimburse consumers. The FTC acknowledges less enforcement of environmental ad guidelines in recent years, citing a lack of resources. The 2009 budget for the FTC, which also regulates identity theft, credit fraud and monopolies, is $259 million.

There has been a massive global expansion in green marketing. Surveys last year of large US retailers found more than 1,700 products boasting of green credentials or environmental benefits. Green marketers have developed slick schemes to sell an avalanche of eco-friendly and green products. These marketing tactics emphasize an immediate and emotionally-compelling environmental benefit -- often when the claimed benefit is unproven. They also deploy ad messages through highly-leveraged partnerships with other products, institutions and media that are already a part of the consumer's media. (Paul Taylor, LA Ecopolitics Examiner)
Pastor Urges His Flock to Bring Guns to Church
In Louisville, Ky., a sign that American gun culture is thriving despite, or perhaps because of, President Obama. (NYT)
Evolutionary psychology has had a good run. But now there is growing pushback. Critics say the theory is being used to try to explain more than it can bear. (NYT)
UN Seeks to Avert Half of Natural Disaster Deaths
GENEVA - The United Nations called on Friday for more aid funds to help countries prepare for - instead of respond to - natural disasters, saying simple steps could halve the number of deaths they cause. (Reuters)
EU States Near Acid Pollution Deal
BRUSSELS - European environment ministers could agree to tighten up widely flouted acid pollution laws this week after rapid progress in recent negotiations over industrial emissions brought a compromise within reach.

"There has been significant progress in recent weeks, and member states are taking a cooperative approach," Jos Delbeke, number two at the European Commission's environment unit, told Reuters. "It is possible there will be a deal on Thursday."

The complex Industrial Emissions Directive (IED) weaves together seven existing air quality laws, including the Integrated Pollution Prevention and Control directive (IPPC) and the Large Combustion Plant Directive (LCPD).

These seven existing laws contain so many opt-outs that many of the 52,000 relevant European installations have managed to avoid cleaning up acidifying pollutants, such as sulphur and nitrogen oxides, that damage human health, soil and water quality. (Reuters)
Love and hate by the five-cent bagful - Three testy weeks into Toronto's new regime: fear, love and loathing
Small changes in our mundane lives can stimulate a surprising array of emotions – love, anger, defiance, even shame. Take the five cents it now costs Torontonians to take home anything they buy – books, fresh fish, running shoes – in a plastic bag.

"I hate those guys," says a man in a grey T-shirt charging out of the Loblaws grocery store on Dupont St. with a jar of mayonnaise in one hand, paper products in the other. Those guys?

He waves vaguely to the store. "Charging five cents!" (Leslie Scrivener, Toronto Star)
EU To Extend Checks On Food From Chernobyl Area
BRUSSELS - The European Union plans to extend strict radioactivity checks by 10 years on food imports from areas affected by the 1986 Chernobyl disaster due to continuing nuclear contamination, a document showed on Monday.

The European Commission, the EU's executive arm, first restricted imports just days after the accident in April 1986, with laws that have been successively updated since then. The current legislation runs out on March 31, 2010. (Reuters)
Monsanto, Dole To Try To Build Better Veggies
CHICAGO - Monsanto Co and Dole Fresh Vegetables Inc are formalizing a partnership to breed broccoli, spinach and other vegetables that would be more attractive to consumers.

The five-year collaboration, announced on Tuesday, will focus on creating variations of broccoli, cauliflower, lettuce and spinach, the companies said in a statement.

The focus of their efforts is to breed more colorful, tastier vegetables that are less susceptible to bruising and have a longer shelf-life. (Reuters)
Might as well face it, you're addicted to phosphorus
According to new research published in the journal Global Environmental Change, we're running out of phosphate rock, a crucial ingredient of the fertilisers that farmers currently lavish on their crops to keep them bursting with food.

Phosphate rock can only be mined in a handful of countries such as the US, China and Morocco - and we may run out of it 50-100 years from now, according to a joint study by Linkoping University and the Institute for Sustainable Futures.

Great news for the climate, some would say. (Fertiliser production pumps 410m tonnes of greenhouse gas into the atmosphere every year, according to Greenpeace's 2008 report, 'Cool Farming', out-emitting farm machinery by a factor of two.)

Not such good news, however, for the two billion peckish new mouths that will need feeding by 2050, warns the study's chief author, Dana Cordell. 'Acquiring enough phosphorus to grow food will be a significant challenge for humanity in the future', she concludes. (Blog of Bloom)
Canadian Farmers Opposed To GM Wheat: Survey
SASKATOON - Canadian farmers oppose the introduction of genetically modified wheat until market conditions change, a Canadian Wheat Board survey has found.

In the CWB's annual survey of 1,300 Western Canadian farmers, only 9 percent said GMO wheat should be grown as soon as it's available, with the majority saying it shouldn't be grown until conditions are met such as proving benefits to farmers and demonstrating market demand. Nineteen percent said it should not be grown in Canada.

Farmers were close to evenly split when asked how interested they are in growing GM wheat. Fifty-one percent said they're not interested, with 46 percent very or somewhat interested. (Reuters)
Overheated Whitehouse Campaigns
CHURCHVILLE, VA—It was only a matter of time before First Lady Michelle Obama sprang to the wall of the White House Organic Garden and demanded more organic food—a heartfelt campaign fully as sincere as her husband's ongoing demand that the affluent countries fight off man-made global warming by taxing away most of their energy. However, both the First Lady's and the President's campaigns share the same problem: Both are based on politically-correct illusions. (Dennis T. Avery, CGFI)
Giant prehistoric kangaroos wiped out by hungry Ice Age hunters
It stood tall at 6'5, weighed over 500lbs, had the face of a koala and the body of a sturdy kangaroo. And apparently it was delicious.

Scientists think they have discovered the reason behind the demise of the prehistoric Australian marsupial Procoptodon goliah – better known as the giant, short-snouted kangaroo. They say it was not climate change, as has always been assumed, but hungry Ice Age hunters. (The Times)
Stupid is as stupid does... House Passes Bill to Address Threat of Climate Change
The 219-212 vote marked the first time that either house of Congress has approved a bill aimed at curbing the heat-trapping gases scientists have linked to climate change, and it could lead to sweeping changes in the economy. (NYT)
Boehner: Climate bill a 'pile of s--t'
Minority Leader John Boehner (R-Ohio) had a few choice words about House Speaker Nancy Pelosi's (D-Calif.) landmark climate-change bill after its passage Friday.

When asked why he read portions of the cap-and-trade bill on the floor Friday night, Boehner told The Hill, "Hey, people deserve to know what's in this pile of s--t."

Using his privilege as leader to speak for an unlimited time on the House floor, Boehner spent an hour reading from the 1200-plus page bill that was amended 20 hours before the lower chamber voted 219-212 to approve it.

Eight Republicans voted with Democrats to pass the bill; 44 House Democrats voted against it. (Molly K. Hooper, The Hill)
Kucinich: "Passing a weak bill today gives us weak environmental policy tomorrow"
Congressman Dennis Kucinich (D-OH) today issued the following statement after voting against H.R. 2454, The American Clean Energy and Security Act of 2009:

"I oppose H.R. 2454, the American Clean Energy and Security Act of 2009. The reason is simple. It won't address the problem. In fact, it might make the problem worse. (kucinich.house.gov)
Climate Depot Editorial: Climate Bill's Passage Represents 'nothing more than unrestrained exercise of raw political power, arm-twisting and intimidation'
No detectable climate impact: 'If we actually faced a man-made 'climate crisis', we would all be doomed'

The U.S. House of Representatives narrowly passed global warming bill (219-212 vote) will no doubt be hailed by many as "historic" or "landmark" or "The Bill of the Century."

This passage of this bill does not signify any great "green revolution" or "growing" climate "awareness" on the part of Congress. Instead, the methods and manner that the Pelosi led House achieved final passage, represents nothing more than unrestrained exercise of raw political power, arm-twisting, intimidation and special interest handouts.

The House of Representatives passed a bill it did not read, did not understand. A bill that is based on crumbling scientific claims and a bill that will have no detectable climate impact (assuming climate fear promoters are correct on the science and the bill is fully implemented – both implausible assumptions). (Marc Morano, Climate Depot)
Possible Plan for Tariffs on Imports From China Remains Alive in House Climate Bill
A House committee working on sweeping energy legislation seems determined to make sure that the United States will tax China and other carbon polluters, potentially disrupting an already-sensitive climate change debate in Congress. (ClimateWire)
Despite indications that much of President Obama's agenda is meeting intra-party skepticism all over Capitol Hill, there is one policy nexus where congressional leaders are still doggedly determined to move the country left: energy and the environment. Speaker Pelosi will reportedly allow a vote on the controversial Waxman-Markey "cap-and-trade" legislation at the end of this week.

And it gets even better. Not content to tempt political fate by imposing huge carbon taxes on the American middle class, Democrats have added a provision which imposes stiff tariffs on our trading partners if they don't adopt aggressive carbon restrictions of their own.

You heard correctly: progressives have authored a bill that earns the mortal enmity of domestic energy consumers and our most crucial trading partners at the same time. Economy-killing climate policies and a trade war — together at last! (Patrick J. Michaels & Sallie James, Planet Gore)
The Climate Change Climate Change - The number of skeptics is swelling everywhere.
Steve Fielding recently asked the Obama administration to reassure him on the science of man-made global warming. When the administration proved unhelpful, Mr. Fielding decided to vote against climate-change legislation.

If you haven't heard of this politician, it's because he's a member of the Australian Senate. As the U.S. House of Representatives prepares to pass a climate-change bill, the Australian Parliament is preparing to kill its own country's carbon-emissions scheme. Why? A growing number of Australian politicians, scientists and citizens once again doubt the science of human-caused global warming.

Among the many reasons President Barack Obama and the Democratic majority are so intent on quickly jamming a cap-and-trade system through Congress is because the global warming tide is again shifting. It turns out Al Gore and the United Nations (with an assist from the media), did a little too vociferous a job smearing anyone who disagreed with them as "deniers." The backlash has brought the scientific debate roaring back to life in Australia, Europe, Japan and even, if less reported, the U.S. (WSJ)
Reason clouded by carbon obsession
ALTHOUGH there are many doubters of man-made climate change, I am not yet one of them. But I remain unconvinced that carbon dioxide is the sole bete noire. Two decades ago, I pored over the spectral properties of the infra-red radiation of this gas, which is essential to plant life, and found that it was almost completely overshadowed by the radiative properties of water vapour, which is vital to all forms of life on earth. (Peter Schwerdtfeger, The Australian)
Climate Change Regime is Immoral
To inflict intense pain for no environmental gain is immoral. To ram such legislation through with backroom deals and no substantive debate – and unleash bureaucrats to control our energy use and lives – is dictatorial and un-American. When The People finally catch on, it won't be a pretty sight. (Paul Driessen, SPPI)
The value of Senates: Australian Carbon Plan Hits Political Roadblock
CANBERRA - Australia's landmark carbon trade scheme, being watched around the world in the lead up to global climate talks in December, hit a political roadblock on Thursday when parliament delayed a vote on the plan until August.

The decision by the upper house Senate scuttled government hopes of passing its carbon trade laws in this parliamentary session, prolonging uncertainty for major polluters and the stalled carbon trade market. (Reuters)
Could Australia Blow Apart the Great Global Warming Scare?
As the US Congress considers the Waxman-Markey cap-and-trade bill, the Australian Senate is on the verge of rejecting its own version of cap-and-trade. The story of this legislation's collapse offers advance notice for what might happen to similar legislation in the US—and to the whole global warming hysteria.

Since the Australian government first introduced its Emission Trading Scheme (ETS) legislation—the Australian version of cap-and-trade energy rationing—there has been a sharp shift in public opinion and political momentum against the global warming crusade. This is a story that offers hope to defenders of industrial civilization—and a warning to American environmentalists that the climate change they should be afraid of just might be a shift in the intellectual climate. (Robert Tracinski and Tom Minchin, Real Clear Politics)
U.S. Resists EU Climate Target For G8 Summit
OSLO - The United States has been resisting European calls for industrialized nations to target an upper limit for global warming of 2 degrees Celsius (3.6 Fahrenheit), according to a draft summit text.

Two degrees is seen by the European Union and many developing countries as the threshold beyond which climate change will reach danger levels, with rising seas and more heatwaves, floods and droughts. (Reuters)
Russia Says No to Climate Controls
As China announced just days ago, Russia has confirmed that it will not participate in any international greenhouse gas reduction plans advanced to replace the 2012 expiration of the Kyoto Protocol. Moreover, Russia actually plans to increase air pollution emissions. Russian President Medvedev has announced that Russia will increase the country's emissions 30% by 2020. Russia is the third biggest global air polluter – China first, US second.

Russia estimates the 30 percent increase in emissions would put his country 10 to 15 percent behind its 1990 emissions levels. This, based upon the decades of conversion from polluting heavy industry to cleaner industries in the digital age. Many of the former communist block countries may now make the same industrial conversion offset claim to avoid the costs of carbon controls. Like China, Russia recognizes that mandatory reductions in greenhouse gases will reduce GDP and punish long-term economic prosperity.

The rejection by China and Russia of international initiatives to control global warming will reduce the likelihood that Obama's cap-and-trade carbon taxes will be adopted. Without controls on all global greenhouse gas emitters, nothing the US does in the way of costly greenhouse gas reductions will impact climates. (Paul Taylor, Examiner)
Twisted Science, Crooked Policy
The White House weather forecast is not the last word on climate: it marks the last stand of the 'global warming' profiteers, and the last gasp of the scientific-technological elite. (Christopher Monckton, SPPI)
<chuckle> More nonsense ingredients in the gorebull warming witches' brew... "Climate refugees" gatecrash the agenda
JOHANNESBURG, 25 June 2009 - The debate on providing protection to possibly several million "climate refugees" displaced by the vagaries of nature is heating up. (IRIN)
Meanwhile: Climate refugees will not flood rich nations-study
LONDON, June 24 - Migrants uprooted by climate change in the poorest parts of the world are likely to only move locally, contrary to predictions that hundreds of millions will descend on rich countries, a study said on Wednesday.

The research from the International Institute for Environment and Development (IIED), a non-profit London-based think tank, challenges the common perception in the developed world that waves of refugees will try to move there permanently to escape the impact of global warming. (Reuters)
The Global Warming Sideshow: Why the Environmentalist Scare Tactics May Render Real Climate Research
As the scientific community debates the probable impact of human industry on the Earth's climate, many in the environmental lobby, determined to dominate the political debate, wage an effective public relations campaign in the public arena. Believing fervently in their version of the facts, they cleverly tailor their rhetoric to have the strongest possible impact on the political process, without regard for the ongoing scientific debate. It is quite ironic that, while those who argue that we face a "climate crisis" like to think of themselves as the advocates for science and reason, their tactics and rhetoric are often reminiscent of a sideshow, relying on hype and fear to capture the public's imagination. (Matthew Woessner, SPPI)
Polar bear expert barred by global warmists - Mitchell Taylor, who has studied the animals for 30 years, was told his views 'are extremely unhelpful', reveals Christopher Booker.
Over the coming days a curiously revealing event will be taking place in Copenhagen. Top of the agenda at a meeting of the Polar Bear Specialist Group (set up under the International Union for the Conservation of Nature/Species Survival Commission) will be the need to produce a suitably scary report on how polar bears are being threatened with extinction by man-made global warming.

This is one of a steady drizzle of events planned to stoke up alarm in the run-up to the UN's major conference on climate change in Copenhagen next December. But one of the world's leading experts on polar bears has been told to stay away from this week's meeting, specifically because his views on global warming do not accord with those of the rest of the group.

Dr Mitchell Taylor has been researching the status and management of polar bears in Canada and around the Arctic Circle for 30 years, as both an academic and a government employee. More than once since 2006 he has made headlines by insisting that polar bear numbers, far from decreasing, are much higher than they were 30 years ago. Of the 19 different bear populations, almost all are increasing or at optimum levels, only two have for local reasons modestly declined. (Christopher Booker, Daily Telegraph)
In fact it's scientists that endanger polar bears: Scientist kills polar bear during first field experience
Bob McNabb, 23, is just beginning what may be a long career studying glaciers. No matter how many seasons he spends on ice, he will probably never have a field experience like his first.

In May, McNabb shot and killed a polar bear that was charging him outside a research station in Svalbard. The doctoral student observing an extremely far-north glacier in the Norwegian territory spoke about his experience when he returned to Fairbanks, where he studies at the Geophysical Institute at the University of Alaska Fairbanks. (Alaska Dispatch)
There goes another excuse for the 'missing' warming: Global Warming Braked Less Than Expected by Haze
OSLO - Air pollution, dust and other tiny particles that can bounce sunlight back into space are braking global warming less than previously believed, a Norwegian study said.

The report, which helps understand how climate change works, said scientific estimates of light-reflecting airborne particles had underestimated a fast build-up of black airborne soot, which has the opposite effect by soaking up heat.

"The black carbon, or soot, emissions have increased fastest," said Gunnar Myhre of the Center for International Climate and Environmental Research, Oslo (Cicero) of the report in Friday's edition of the journal Science. (Reuters)
Scientists: Mediterranean Sea "Not Warming" - (via Piero Vietti's Cambi di Stagione. My translation of course)

17 JUN 2009 From the ongoing OGS conference on Observational Oceanography in Trieste, Italy – Rome, 17 June (Apcom) – No water warming processes are likely to be undergoing in the Mediterranean. It's one of the preliminary results obtained under MedArgo, the "sister project", coordinated by OGS [the Italian National Institute on Oceanography and Experimental Geophysics].

MedArgo deals specifically with the Mediterranean Sea and surrounding countries and is part of EuroArgo, the European component of the international Argo project. (OmniClimate)

Shock: Global temperatures driven by US Postal Charges

he rise in global temperatures since 1880 closely correlates with increases in postal charges, sparking alarm that CO2 has been usurped as the main driver of climate change. (Jo Nova)

EPA Endangerment Finding: My Submitted Comments

Roy W. Spencer

News: EPA Quashed Report Skeptical of Global Warming

theodp writes
"CNET reports that less than two weeks before the EPA formally submitted its pro-carbon dioxide regulation recommendation to the White House, an EPA center director quashed a 98-page report that warned against making hasty 'decisions based on a scientific hypothesis that does not appear to explain most of the available data.' In an e-mail message (pdf) to a staff researcher on March 17, the EPA official wrote: 'The administrator and the administration has decided to move forward...and your comments do not help the legal or policy case for this decision.' The employee was also ordered not to 'have any direct communication' with anyone outside his small group at EPA on the topic of climate change, and was informed his report would not be shared with the agency group working on the topic. In a statement, the EPA took aim at the credentials of the report's author, Alan Carlin (BS Physics-Caltech, PhD Econ-MIT), describing him as 'not a scientist.' BTW, the official who chastised Carlin also found himself caught up in a 2005 brouhaha over mercury emissions after top EPA officials ordered the findings of a Harvard University study stripped from public records." (slashdot)
Excerpts from the document available here [PDF, 101 KB]
"Australia's EPA (Environmental Protection Authority) has been negligent in listing carbon dioxide (CO2) as a pollutant without conducting an independent public review of the scientific evidence to support that decision…
"Now a critical draft report has emerged from inside the US EPA. It was written by very competent EPA staff, warning that organisation that their classification of CO2 as a pollutant was too heavily based on the latest IPCC report "which is at best three years out of date in a rapidly changing field." This EPA report has been suppressed for months…
"The best evidence before us now, supported completely by this in-house thinking in the US EPA, is that Australia's EPA was hasty and negligent in classing CO2, the valuable and harmless Gas of Life, as a pollutant." (Carbon Sense Coalition)
The Wong-Fielding Meeting on Global Warming
Senator Fielding holds a crucial vote on the proposed Emissions Trading Legislation. Fielding and four independent scientists faced the Minister for the Climate Change and Water, Penny Wong , The Chief Scientist, Penny Sackett, and Professor Will Steffan, director of the Climate Change Institute at the Australian National University. Read what happened from someone who was there. (David Evans, SPPI)
British Climate Change Act doomed to failure
The UK Climate Change Act of 2008 recommends reducing carbon emissions by at least 80% by 2050 and 34% by 2022 but these goals are just too ambitious according to a new study. The Act is also "fundamentally flawed" and would require decarbonization rates that are simply unrealistic. (ERL)
Mystic Met Office predicts neighbourhood Thermageddon - Modelling 'totally inadequate' last year - why trust it now?
On Thursday, the Met Office launched its new report on global warming: UK Climate Projections 2009, otherwise known as UKCP09. This is based on the output of Hadley Centre climate models that predict temperature increases of up to 6°C with wetter winters, dryer summers, more heatwaves, rising sea levels, more floods and all the other catastrophes that one would expect from similar exercises in alarmism.
What makes this report different from any of its predecessors is the resolution of the predictions that the Met Office is making. They are not just presenting a general impression of what might happen globally during this century, or even how climate change could affect the UK as a whole. They are claiming that they can predict what will happen in individual regions of the country - down to a 25km square. You can enter your postcode and find out how your street will be affected by global warming in 2040 or 2080.
All this is rather unexpected. In May last year, I posted here and here about a world summit of climate modellers that took place at Reading University. On the agenda was one very important problem for them; even the most powerful super-computers that have been developed so far are not capable of running the kind of high resolution models that they claim would allow them to reduce the degree of uncertainty in their predictions, and also make detailed regional predictions that policy makers would like to have so that they can build climate change into infrastructure planning. (Tony Newbery, The Register)
Skeptical Inquirer Abandons Reason, Embraces Global Warming
For many years the Committee for Skeptical Inquiry (formerly CSICOP) has published the Skeptical Inquirer, a magazine dedicated to rational thought and a scientific view of the world around us. Mostly concerned with debunking pseudoscience and mystical beliefs, its articles mostly concerned UFOs, bigfoot sightings, psychic spoon benders and spirit mediums. Now, unfortunately, it seems they have allied this previously skeptical magazine with one of the biggest scientific scams of our time, anthropogenic global warming. (Doug L. Hoffman, The Resilient Earth)
Potential Climatic Impacts Of Vegetation Change: A Regional Modeling Study By Copeland Et Al 1996
This paper documents that landscape change is a regional first oder climate forcing in the United States. For more recent studies on this subject from our research group (see).

Copeland, J.H., R.A. Pielke, and T.G.F. Kittel, 1996: Potential climatic impacts of vegetation change: A regional modeling study. J. Geophys. Res., 101, 7409-7418. (Roger Pielke Sr., Climate Science)
Evidence That Local Land Use Practices Influence Regional Climate And Vegetation Patterns In Adjacent Natural Areas By Stohlgren Et Al. 1998
This paper provides observational examples of the interaction between the atmosphere and the landscape which was discussed in yesterday's weblog.

Stohlgren, T.J., T.N. Chase, R.A. Pielke, T.G.F. Kittel, and J. Baron, 1998: Evidence that local land use practices influence regional climate and vegetation patterns in adjacent natural areas. Global Change Biology, 4, 495-504. (Roger Pielke Sr., Climate Science)
Interactions Between The Atmosphere And Terrestrial Ecosystems: Influence On Weather And Climate By Pielke et al. 1998
Today's weblog reviews how the atmosphere and landscape are coupled together, and that the climate system is an interactive nonlinear system.

Pielke, R.A., R. Avissar, M. Raupach, H. Dolman, X. Zeng, and S. Denning, 1998: Interactions between the atmosphere and terrestrial ecosystems: Influence on weather and climate. Global Change Biology, 4, 461-475. (Roger Pielke Sr., Climate Science)
On The Impact Of Snow Cover on Daytime Pollution Dispersion By Segal Et Al. 1991
Yesterday's paper discussed how adjacent snow and snow free areas could generate mesoscale circulations. Today's post (and yesterday's as well) shows that not only does this affect air quality, but temperatures near the ground (such as used to monitor long term temperature trends) are very significantly affected. Even if the atmosphere above was not warming over time, a series of winters with less snow in a region would report higher surface air temperatures.

Segal, M., J.R. Garratt, R.A. Pielke, P. Hildebrand, F.A. Rogers, and J. Cramer, 1991: On the impact of snow cover on daytime pollution dispersion. Atmos. Environ., 25B, 177-192. (Roger Pielke Sr., Climate Science)
Observational Evaluation Of The Snow Breeze By Segal et al. 1991
Today's weblog documents that the areas of snow and adjacent snow free areas can result in signifcant mesoscale circulations. This is yet another example of a the role of landscape within the climate system.

Segal, M., J.H. Cramer, R.A. Pielke, J.R. Garratt, and P. Hildebrand, 1991: Observational evaluation of the snow-breeze. Mon. Wea. Rev., 119, 412-424. (Roger Pielke Sr., Climate Science)
Ice Ages & CO2, Part II – Rising Sea-levels in Tahiti
Having reported that scientists did not find CO2 responsible for a change in the duration of ice age glacial periods 700,00 years ago, another new report takes a look at the conditions around the last interglacial warm period and our own Holocene warming. Using corals from the south seas paradise of Tahiti to track sea-level changes, researchers probed the mechanisms driving Earth's climate between glacial and interglacial states. Almost as an after thought they added that there is no longer any doubt: changes in sea-level drive changes in CO2, not the other way around. (Doug L. Hoffman, The Resilient Earth)
CO2 Science Volume 12 Number 25: 24 June 2009
Editorial:
Rice Production in China: What is its current status? ... what are the challenges it faces? ... and how will these challenges be met?
Medieval Warm Period Record of the Week:
Was there a Medieval Warm Period? YES, according to data published by 713 individual scientists from 416 separate research institutions in 41 different countries ... and counting! This issue's Medieval Warm Period Record of the Week comes from Skagerrak, Northeast North Sea. To access the entire Medieval Warm Period Project's database, click here.
Subject Index Summary:
Range Expansion (Butterflies): Contrary to climate-alarmist claims, earth's butterflies will likely do just fine in the face of any global warming that may occur in the future.
Plant Growth Data:
This week we add new results of plant growth responses to atmospheric CO2 enrichment obtained from experiments described in the peer-reviewed scientific literature for: Bald Cypress (Llorens et al., 2009), Coastal Redwood (Llorens et al., 2009), Dawn Redwood (Llorens et al., 2009), and Maidenhair Tree (Llorens et al., 2009).
Journal Reviews:
New England Flood Risk: Is it rising or falling? ... and why?
The Rising Cost of European Floods: Has global warming increased the economic cost of European floods over the past few decades? ... or have the monetary losses been driven more by socio-economic factors?
Extreme Autumn and Winter Storms of the British Isles: How did they vary over the last eight decades of the 20th century?
Effects of Warming on Alpine Grassland Plants: Does it help or harm them?
Potato Response to Water Stress: How is it affected by atmospheric CO2 enrichment? ... and what do the results portend about potato production in the drier parts of a CO2-enriched world? (co2science.org)
Galactic link to climate change in doubt
Some physicists believe that changes to the Earth's climate can be explained in large part by variations in the flux of cosmic rays reaching the Earth. These occur as the solar system pass in and out of our galaxy's spiral arms — passages that seem to correlate closely with the timing of ice ages. However, new research based on a recent model of the structure and motion of the spiral arms finds there is no such correlation.

In 2003 physicists Nir Shaviv and Ján Veizer reported a close correlation between the motion of the solar system through the Milky Way and changes to the Earth's climate. They found that the solar system passes through one of the galaxy's four spiral arms about once every 140 million years, and these intersections correspond with both the peaks of successive ice ages and fluctuations in the abundance of oxygen-18 in fossils — which is related to temperature. Both climatic variables also vary with a period of about 140 million years. (physicsworld.com)
Africa Needs Compensation For Climate Change - Meles
ADDIS ABABA - Ethiopian Prime Minister Meles Zenawi has demanded that the rich world compensate Africa for global warming and said pollution in the northern hemisphere may have caused his country's ruinous 1980s famines. (Reuters)
International Trade Is Now Causing Global Warming
The folks at the United Nations are at it again, this time along with the World Trade Organization. Last time it was their idiotic report about how cows and other forms of livestock are contributing so much to global warming (now calling it climate change which I believe happens naturally every year). This time they've moved a step ahead to try and link global climate change to trade. Give me a break. Here's an excerpt from the WTO press release. (AgWired)
Climate change horror: the UK will be like Provence
A UK government report unwittingly reveals that we should not be cutting carbon use but investing in Mediterranean-style cooling measures. (Rob Lyons, sp!ked)
British Columbia's forests to be 'marched' north?
Unless they're starring in the closing scenes of Macbeth, groves aren't famous for moving. But entire forests may be 'marched' to cooler climes to protect them from climate change if the government of British Columbia gets its way, writes Emma Marris in the journal Nature.

Scientists worry that British Columbia's rapidly warming climate (the region has already warmed 0.7C in the decade leading up to 2006 - nearly as much as the world has warmed in the last century) will trigger outbreaks of heat-loving pests and drought, wiping out the province's lucrative forests.

With so much at stake (stuff made of wood accounts for about half of the province's exports), it's no surprise that the British Columbia Ministry of Forests has already launched a project to see how seedlings fare after they've been dug up and transplanted to cooler environments in the north.

The 'Assisted Migration Adaptation Trial,' is uprooting seedlings from 40 spots in British Columbia, Washington State, Oregon and Idaho and replanting them in new environments to see if they flourish or fail. (Blog of Bloom)
Global Warming Hoax Weekly Round-Up, June 26th 2009
Al Gore rallied the troops for some Waxman-Malarkey and the Big O issued a report full of global warming doom and gloom, but cheer up, it's not all bad. (Daily Bayonet)
Polish union warns of EU climate-law job cuts
Some 800,000 jobs across Europe will be wiped out following the adoption of EU climate change legislation last year, warned Poland's Solidarność trade union.

Jarosław Grzesik, deputy head of energy at Solidarność, said Poland, Bulgaria, Romania, Slovakia and the Czech Republic would suffer most because of their reliance on coal for electricity production. (EurActiv)
Don't do it, ever. Atmospheric CO2 is a resource: AEP Sees Carbon Capture From Coal Ready By 2015
SAN FRANCISCO - Technology to capture carbon emissions from coal-fired power plants and store them underground will be ready by 2015 and could be in wide use in the United States by 2020, according to the top executive at American Electric Power Co Inc. (Reuters)
EU To Help China Bury Carbon In Climate Fight
LUXEMBOURG - Europe has started moves to help China develop technology to trap and bury carbon dioxide (CO2) underground in the fight against global warming. (Reuters)
Green Group Asks U.S. To Bar Canada Oil Sands
WASHINGTON - An environmental group on Wednesday asked U.S. Secretary of State Hillary Clinton to deny permits for pipelines that would bring oil from Canada's oil sands to the United States. (Reuters)
Iraqi oil contracts to be auctioned in live TV 'game show'
More than 30 energy companies, including BP, Shell and ExxonMobil will be forced to tussle for contracts worth billions. (Daily Telegraph)
Ice on fire: The next fossil fuel
DEEP in the Arctic Circle, in the Messoyakha gas field of western Siberia, lies a mystery. Back in 1970, Russian engineers began pumping natural gas from beneath the permafrost and piping it east across the tundra to the Norilsk metal smelter, the biggest industrial enterprise in the Arctic.

By the late 70s, they were on the brink of winding down the operation. According to their surveys, they had sapped nearly all the methane from the deposit. But despite their estimates, the gas just kept on coming. The field continues to power Norilsk today.

Where is this methane coming from? The Soviet geologists initially thought it was leaking from another deposit hidden beneath the first. But their experiments revealed the opposite - the mystery methane is seeping into the well from the icy permafrost above. (New Scientist)
Be skeptical of new "smart meters"
Last week, the Sacramento Municipal Utility District (SMUD) announced their plans to install 620,000 "smart meters" over the next two years in order to upgrade the aging electrical system in the Sacramento Area.

"Instead of today's 'dumb' odometer-style counters, the devices will be brainy hubs in a new electrical nervous system that promises to save money and power and foster the next tech boom," according to the Sacramento Bee.

The renovations are being spun as positives for the utility's customers, no more monthly visits from the meter reader and quicker repairs are both becoming popular sales pitches for the new "smart meters." "A home's power usage will be beamed straight to the utility, eliminating the meter-reader's monthly visit. If your power goes out, the meter will tell SMUD instantly (now, the utility usually learns of outages when customers call)," the Bee further reports.

While technological innovation almost always means that consumers of a particular product or service will benefit, there are several problems with these electrical grid renovations that should concern everyone. (Cameron English, Examiner)
Hello! Where were you? Calm Days, Clouds Could Stymie Solar, Wind Future
SAN FRANCISCO - Maybe the future of climate friendly energy won't have as much to do with wind and solar energy as current booms in those technologies suggest.

Clouds and calm days could make the alternative energy stars bit players in a clean power future where round-the-clock dependability is critical.

That was one message from Microsoft Corp's deep thinker, Chief Research and Strategy Officer Craig Mundie, whose view stirred controversy among energy executives.

"We should undoubtedly increase research and investment in alternative and renewable energy resources such as wind and solar but equally we need to be clear, at least in my mind, that I don't think these are ever likely to be a substitute for today's primary resources, particularly if world demand at least doubles over the next 20 years," Mundie said in a speech to utility executives this week. (Reuters)
The Spanish professor is puzzled. Why, Gabriel Calzada wonders, is the U.S. president recommending that America emulate the Spanish model for creating "green jobs" in "alternative energy" even though Spain's unemployment rate is 18.1 percent -- more than double the European Union average -- partly because of spending on such jobs? (George F. Will, Washington Post)
Green Jobs a Cost, Not Benefit, to the National Economy
BOSTON, MA – Recent studies forecasting the potential economic benefits of government green job programs are critically flawed and erroneously promote these jobs as a benefit, according to a report released today by The Beacon Hill Institute (BHI) at Suffolk University.

The economic analysis reviewed the primary claims of three of the most influential green jobs studies and found serious economic flaws in each.

"Contrary to the claims made in these studies, we found that the green job initiatives reviewed in each actually causes greater harm than good to the American economy and will cause growth to slow," reported Paul Bachman, Director of Research at the Beacon Hill Institute, one of the report's authors. (Beacon Hill Institute)
This eye-roller, again: Climate change to hit energy projects?
The use of nuclear power and/or renewable energy is seen as part of the response to climate change, but climate change may have a negative impact on some of these energy sources, limiting the contribution they can make. (ERL)
Deep in Bedrock, Clean Energy and Quake Fears
AltaRock Energy will drill ground laced with fault lines using a method that has caused earthquakes elsewhere. (NYT)
In a Freudian slip, "Cash for Clunkers" is the latest Washington brainstorm to goose car sales while striking a fashion pose of being green. "Pimp my ride" would be more accurate. The legislation, which is passed and awaiting President Obama's signature this next week, offers up to $4,500 in vouchers to purchase a new car if it gets between 2 and 10 mpg more than the old car it replaces.

The industry, led by Undead Motors (formerly GM) and Zombie Motors (formerly Chrysler), is more than willing to grab a free lunch at our expense. Along for the ride are the Japanese car makers, the UAW, and everyone else dining off the US taxpayers' carcass. With apologies to the Eagles' Lyin Eyes, has Congress ever wondered how it got this crazy? ( Eric Singer, American Thinker)
Rules May Limit Cash for Clunkers Program
While the U.S. law may help raise demand for new cars, it is more restrictive than a similar law that proved popular in Germany. (NYT)
Car Makers Fight EU Ban On Climate Change Chemicals
BRUSSELS - Car makers are lobbying the European Union to delay an agreed 2011 ban on climate-damaging chemicals in car air conditioners, a letter from auto industry group ACEA shows.

The move has aroused strong opposition from environmentalists and suppliers of greener engineering systems. (Reuters)
June 22, 2009
Peter Foster for Junk Science Week: Breaking out of green hell
Thank Gaia for Steve Milloy, who has for more than a decade fought to stem the ever-rising waters of environmental hysteria via his Web site, junkscience.com, and his personal activism. He has now written a book, Green Hell, that provides a jaw-dropping account of a society gone eco-mad.

How could you not love a man who, in 2007, rented an airplane to pull a banner over a Live Earth concert declaring "DON'T BELIEVE AL GORE." Or who recruited students to hand out Earth-themed beach balls at the same event bearing the words "I'm more worried about the intellectual climate"?

How could you not admire someone who staged a virtual version of the debate that Al Gore refuses to have by interposing clips of An Inconvenient Truth with segments from The Great Global Warming Swindle and posting it all on YouTube?

How could you not laud an individual who exposed Ben & Jerry's corporate humbug? In the summer of 2000, Mr. Milloy noticed a brochure in one of their stores titled "Our Thoughts on Dioxin." He read that "dioxin is known to cause cancer, genetic and reproductive defects and learning disabilities… The only safe level of dioxin exposure is no exposure at all." So he had the company's "World's Best Vanilla" tested and found that a single serving contained about 740 times the level of dioxin considered "safe" for children!

Mr. Milloy also co-founded the Free Enterprise Action Fund, which peppers corporate executives not with questions on what they are doing about climate change (they're used to that), but why they are pointlessly pretending to do anything!

Green Hell shines the harsh light of objectivity on the usual NGO suspects, who are all here with their tame media megaphones, their corporate shakedowns and their cozy backroom deals: the Environmental Defense Fund, The Natural Resource Defense Council, Greenpeace, the Sierra Club, the Nature Conservancy, the Rainforest Action Network, the World Wildlife Fund — the laundry machines of greenwashing. (Peter Foster, Financial Post)
Junk Science Week: DDT, the banned lifesaver - Nothing prevents malaria better than DDT application
Death from malaria means convulsions and delirium, retching and diarrhea, joint and abdominal pain so excruciating that coma can be a blessing. The parasitic infection destroys the body's red blood cells and clogs its capillaries, depriving vital organs and the brain of blood. That malaria strikes some 300 million people annually — and kills an African child every 30 seconds — is all the more tragic given how preventable it is. But modern environmental ideology simply doesn't permit the use of DDT, the most effective means of eradicating the ghastly disease.

Dichloro-diphenyl-trichloroethane (DDT) certainly ranks among the most senselessly demonized synthetic compounds of all time. Despite decades of research vindicating the insecticide, the World Health Organization recently announced plans for a "zero DDT world," i.e., the total phase-out of the chemical during the next decade. Instead, the agency, in conjunction with the UN Environmental Program, will spend $40-million to test "non-chemical" (read less successful) methods of malaria control.

Only three years ago, WHO had endorsed its widespread use, declaring that "DDT presents no health risk when used properly," and "Spraying is like providing a huge mosquito net over an entire household for around-the-clock protection." The agency's sanction in 2006 came 30 years after it renounced DDT amid unsubstantiated claims of environmental risks.

Such policy yo-yo frustrates those on the front-lines of the malaria fight who see special-interest politics, not science, driving public health policy. Indeed, groups who prosper by collecting contributions for bed nets and other less effective prevention methods are among the most virulent critics of DDT.

As Roger Bate, of Africa Fighting Malaria, recently told The Wall Street Journal: "Sadly, WHO's about-face has nothing to do with science or health and everything to do with bending to the will of well-placed environmentalists. Bed-net manufacturers and sellers of less-effective insecticides also don't benefit when DDT is employed and therefore oppose it, often behind the scenes."

It was not always so. Swiss chemist Paul Muller was awarded a Nobel Prize for his formulation of DDT in 1939. Thereafter, it became the premiere weapon in defeating malaria across North America, Southeast Asia and a chunk of Europe, freeing a billion people from the miseries of infection.

However, full-scale eradication efforts were never mounted in Africa, where 90% of malaria deaths now occur—most among children under age five.

Widespread agricultural application of DDT captured the attention of naturalist Rachel Carson and others, who claimed the chemical was destroying wildlife and causing cancer in humans. In fact, a great deal of Carson's conclusions about human health and the environment were patently wrong, more the product of her imagination than proper scientific research.

The U.S. Environmental Protection Agency banned DDT in 1972 despite the findings of administrative law Judge Edmund Sweeney, who concluded that DDT is not a carcinogenic, mutagenic or teratogenic hazard to humans nor does it have a deleterious effect on freshwater fish, estuarine organisms, wild birds or other wildlife.

Canada likewise banned its sale and use in 1990.

Nothing better has come along in the ensuing years. DDT remains the most affordable and effective method of "vector control," which means it prevents infection by reducing the transmission of malaria from infected mosquitoes to people. Spray the walls of a house and the bugs are repelled from entering. The chemical so irritates mosquitoes that they exit fast. And, it kills any bugs that actually land on sprayed surfaces. Its potency can persist for up to a year, depending upon the concentration of spray and type of wall surface.

Proper and timely applications of DDT reduce malaria transmission by up to 90%.

Despite DDT's benefits and relative safety, the United Nations and World Health Organization prefer instead to promote more costly and less effective control methods. Citing success with a pilot program in Central America (60% reduction of malaria cases), the agencies intend to replace DDT with "pharmacosuppression," i.e., dispensing the drug chloroquine to curb infection. But chloroquine has been shown to cause ventricular arrhythmias, while mosquitoes build resistance to the drug over time. Moreover, the systematic delivery of legitimate drugs to millions of people in the poverty-plagued far reaches of Africa will be problematic, if not impossible. (In contrast, locals can quickly be taught proper methods of in-home spraying.)

The "zero DDT world" campaign also includes promoting bed nets and window screens; planting mosquito-repellent trees and stocking waterways with mosquito-hungry fish; draining ditches; and encouraging personal hygiene. None of which can match the affordability and ease of DDT, but all of which pass muster with the chemical-phobes.

Evidently, elements within the environmental lobby prefer the blood of malaria victims on their hands to DDT on the walls of malaria survivors. (Diane Katz, Financial Post)
Diane Katz is director of Risk, Environment & Energy Policy Studies at The Fraser Institute.
Dr. Phil Cole gives us the voice of reason on formaldehyde and cancer
In May, the Journal of the National Cancer Institute published a study concerning formaldehyde exposure and cancers of the blood and bone marrow. As is far too often the case these days, the authors overstated the results.

Listen to Betsy Natz, executive director of the Formaldehyde Council:

"Despite acknowledging that their findings are not definitive, the authors of the study took the step of asserting a possible link, rather than practice some prudent epidemiological restraint. For example, the authors of the study have conceded that the patterns found in the data could be due to chance, while JNCI's own editors wrote that the study was based on 'limited measurement data' that would tend to compromise its conclusions."

An independent panel examined the study, and posted this video. In the video, Dr. Phil Cole gives an objective discussion on the findings, and mentions that the National Academy of Sciences should examine all existing research and produce its own report.

More info here. (Shaw's Eco-Logic)
Terence Corcoran for Junk Science Week: No death by Bisphenol A - A new book rehashes all the now-familiar claims about how we live in a toxic chemical soup that is supposedly the cause of most ailments known to man
The number is 3,500. That's the U.S. Environmental Protection Agency's official limit on how much of the chemical Bisphenol A (BPA), measured by nanogram per millilitre, an average male can safely take in every day of his life for 70 years. It's a very small number. A nanogram is one billionth of a gram.

Humans are exposed to Bisphenol A through contact with plastic bottles and containers, tin cans lined with protective coatings and other polycarbonate products. The EPA reference dose is based on its assessment of thousands of studies, including tests in which animals were injected with BPA and studies of humans exposed to it. The EPA, along with regulators in Europe and Asia, have concluded that the current incidence of BPA is safe for all, including babies. French Health Minister Roselyne Bachelot said in March that "baby bottles containing this chemical compound are innocuous."

Now have a look at the graph above. It's a reproduction from a new book, Slow Death By Rubber Duck: How the Toxic Chemistry of Everyday Life Affects Our Health. Authors of the book are Rick Smith and Bruce Lourie. Mr. Smith is executive director of Environental Defence, one of Canada's leading science scaremongers and lobbyists.

Slow Death is a rehash of all the now-familiar claims about how we live in a toxic chemical soup that is supposedly the cause of most ailments known to man — from cancer to genetic deformation, including turning men into women and vice-versa.

But Slow Death has a fresh and simple gimmick. Through the book, Mr. Smith and his partner deliberately expose themselves to various chemicals in ways that more or less mimic normal behavior. They spray themselves with perfumes that contain phthalates, eat tuna fish allegedly loaded with mercury and test themselves for pesticide levels. The result: A lot of hoary rhetoric, a few meaningless graphs and some numbers that — despite the hype — prove the opposite of their intent. (Terence Corcoran, Financial Post)
Junk Science Week: Case of chemophobia - The movement to ban Bisphenol A has no scientific basis. But that hasn't been an obstacle
A bitter debate is raging over a chemical called BPA (Bisphenol A), which environmental activists charge is endangering the health of "millions of babies." In the wake of widespread public alarm last fall, Health Canada banned BPA from baby bottles and infant formula packages, and members of the U.S. Congress are urging the Food and Drug Administration (FDA) to ban its use altogether. All this has occurred despite the fact that most scientific authorities, including Health Canada, do not regard the use of BPA in consumer products as a serious health risk to either children or adults.

BPA's use in various food containers and other food-contact materials was long regarded as safe, based on reviews of the scientific evidence conducted by government regulators in the United States, Japan, Australia and the European Union, and by expert panels in France, Germany, Switzerland, Denmark and Norway. Moreover, our recent survey of 937 toxicologists found that only 9% rated BPA as a serious health risk, about one-third the number who saw serious health risks in sunlight, ethyl alcohol or aflatoxin, a naturally occurring fungus found in peanut butter.

Public concern hasn't been driven by any dramatic change in scientific opinion. Instead it stems from a conjunction of chemophobic activists, controversial scientists and credulous journalists. BPA is the latest in a long list of chemicals that environmental activists believe are poisoning our environment. In the case of many toxic substances, such as environmental tobacco smoke, mercury in fish and lead in paint and gasoline, their warnings have served the public interest. But they have also overstated the dangers of trace amounts of chemicals whose toxicity was established only for laboratory animals through methods that are not always applicable to humans. (S. Robert Lichter and Trevor Butterworth, Financial Post)
Junk Science Week: Base chemical rules on science, not fear - The integrity of Ottawa's Chemicals Management Plan hangs in the balance
When Prime Minister Stephen Harper launched the Chemicals Management Plan (CMP) in December, 2006, its objectives were, and remain, clear, noble and right. Canada would lead the world "in assessing and regulating chemicals that are used in thousands of industrial and consumer products."

Environment Canada, with Health Canada, is leading this process guided by the legislative framework of the Canadian Environmental Protection Act (CEPA).

Based on my experience, industry fully supports the responsibility of Canadian governments to establish effective regulations to protect the health and safety of Canadians and our environment. This support is based on the premise that regulations will be rooted in sound science.

However, after two-and-a-half years, the evidence-based decision making that should be driving CMP decisions is not being applied consistently. Moreover, the integrity of the CMP process — both for domestic stakeholders and our global partners — is at risk due to poor communications from government, provincial regulatory creep and an over-reliance on computer modelling as opposed to tried-and-true field science. Computer modelling has a role, but it was not designed to be a substitute for actual environmental measurements, nor was it intended to be used for regulatory purposes in isolation of field data.

To be fair, communicating the findings of science and the concept of an "acceptable risk to human health" is challenging for government. Sadly, some governments have used this complex policy area for short-term political gain at the expense of companies that consistently strive to provide Canadians with safe and beneficial products.

The experience around Bisphenol A during the past 18 months provides instructive lessons from which we can all learn. (Howard Mains, Financial Post)
Paradoxes compel us to think — Part Two - Paradoxes Part One here.
Continuing with paradoxical correlations recently published in medical journals that we didn't hear about, comes an analysis of the Helsinki Businessmen Study. As the authors noted, 'obese' or 'overweight' is associated in the medical literature with a better prognosis and lower death rates compared with 'normal' weight people, especially as people get older. They set out to see if losing or gaining weight during one's adult life, or if traditional cardiac risk factors in middle-age, could potentially explain the obesity paradox. The authors reported finding that being overweight or losing weight in midlife had the worst prognosis and greatest risk of dying later in life.

Did you catch what they didn't say? (Junkfood Science)
Stop Soda Tax for Government-Run Healthcare
Whether you call it soda or pop, another tax scheme has just emerged from the House Ways and Means Committee to fund the massive government run health care scheme. This time it's a 10 cent tax on each can of soda. That number sounds familiar since President Obama pledged as recently as February that no family earning less than $250,000 would see its taxes increased by "a single dime. Not a single dime." This is a tax we can't afford for a plan we don't want!

TAKE ACTION to stop this new tax. (Freedom Works)
US cities may have to be bulldozed in order to survive
Dozens of US cities may have entire neighbourhoods bulldozed as part of drastic "shrink to survive" proposals being considered by the Obama administration to tackle economic decline. (TDT)
Cardboard coffins: 'Let bodies feed bush'
AN MP wants Queenslanders to be buried in cardboard coffins in natural bush cemeteries where the decomposing bodies can promote vegetation growth.

The "green in death" approach has been advocated by Labor's Barbara Stone who told Parliament about a body's "natural nutrients."

She suggested that more local authorities follow the lead of the Gold Coast City Council which is planning the state's first natural bushland cemetery.

"The site will be an old quarry to be filled with suitable soil so that bodies can decompose and provide valuable nutrients that encourage the rejuvenation of native flora," she said. (Courier-Mail)
Change In Ice Ages Not Caused By CO2
Around 1.2 million years ago, a shift in global climate began that caused a change in the timing of the alternating warm and cold periods—called interglacials and glacials—that have persisted during the Pleistocene Ice Age. Prior to that time, ice age glacial periods lasted about 40,000 years but since ~700,000 years ago ice-age cycles have lasted for around 100,000 years. Orbital variations, called the Croll-Milankovitch cycles, do exert some forcing on the 100,000 year time scale, but it is relatively weak. Orbital cycles seem to many too feeble explanation an for the change in glacial-interglacial timing. Some scientists have attempted to attribute the timing shift to a drop in CO2 but a new study confirms that carbon dioxide levels were not the cause of the climate shift. (Doug L. Hoffman, The Resilient Earth)
U.S. Government's Climate Con-job
Suppose a company doctored data, misrepresented study findings, replaced observations with computer simulations and hired PR flacks to promote its new "wonder drug." News stories, congressional hearings and subpoenas would be in overdrive. Fines and jail sentences would follow. And rightly so.

But the standards change when "climate catastrophe" is involved.

The House of Representatives is preparing to vote on a 942-page bill to tax, regulate and penalize all US hydrocarbon energy use. The Senate promises an August vote. In December, 190 countries will meet in Denmark to discuss slashing carbon dioxide emissions, to "save the planet from global warming disaster." (Paul Driessen, Townhall)
Scientist: Obama's climate report 'would make Pravda editors blush with envy on how they can misconstrue and mis-report truths for a propaganda angle'
The following is a guest post by Atmospheric Scientist Dr. Chris Walcek, a professor at the University at Albany in NY and a Senior Research Associate at the Atmospheric Sciences Research Center who studies the relationship of pollutants within the atmosphere. (Marc Morano, Climate Depot)
UN IPCC Scientist Rejects Romm's Claims as 'nonsense on all counts...NASA's predictions of next solar cycle have all been wrong'
UN IPCC Scientist Richard Courtney told Climate Depot that Joe Romm's article was 'nonsense.' Courtney, a UK based atmospheric science consultant, is featured on page 224 of the U.S. Senate Report of More Than 700 Dissenting Scientists Over Man-Made Global Warming. (See Climate Progress article: Joe Romm Counters: 'No 'Maunder Minimum' — sorry, deniers — Solar Cycle 24 poised to rev up' - June 18, 2009) (Marc Morano, Climate Depot)
The USA is beginning to savour in full the benefits of life under socialist government. It is expensive and wasteful. So it is no surprise that a breathtakingly mendacious climate report has been issued with fanfares by the Obama government (or, indeed, by one of those coincidences that seem to haunt the field, a supporting one from a British Government source). The capacity to ignore objective evidence of falling global temperatures, in contradiction to years of forecasts in the other direction, is quite remarkable and only sustained by The Censorship in the media.
If Americans wish for a foretaste of what they are in for they only have to look at the career of Gordon Brown. Can it really be over six years since our poet penned his prophetic eulogy? Everything he does is at great expense to the populace, for example his endless game of musical chairs in Departments of Government. His very vocabulary is built on deception – he never spends, he invests. He has borrowed money at an ever increasing rate, but the worst of it is the future commitments he has taken on behalf of our grand children. There are hire purchase agreements (in code – private finance initiative) and, perhaps worst of all, the gold-plate pensions given to his ever growing army of bureaucrats, who develop the complexities that he so loves but blight the lives of ordinary people. He is still in denial about the public spending cuts that the next government, whatever its complexions, is bound to have to implement. Otherwise the world will simply stop lending money to the national equivalent of a drunken spendthrift father who has reduced his family to penury.
Meanwhile, we observe events in Washington with interest. (Number Watch)
Note to NCDC climate report authors: try using the telephone next time
Yesterday I reposted one of Warren Meyers essays on the hilariously flawed GCCI report from NCDC suggesting that the electrical grid is at risk due to increased weather related events affecting electrical systems. The chart looked hinky, turns out it was. One wonders if these guys at NCDC know how to use a telephone, because one phone call is all it took to verify the suspicions Warren had about this graph below being mostly about a change in reporting (baseline) rather than a real trend. His BS detector is very good. Too bad the people at NCDC didn't do some basic due diligence rather than accept the data at face value.

One private citizen and a phone call undid the entire premise of this graph portrayed by the National Climatic Data Center. We need more people like Warren willing to ask questions.

Related: see my report on why tornado trends in general follow this same pattern that duped NCDC and why. – Anthony (WUWT)
Junk Science Week: MIT's unscientific, catastrophic climate forecast - The MIT modellers violated 49 principles of forecasting
When we drive on a long bridge over a river or fly in a passenger aircraft, we expect the bridge and the plane to have been designed and built in ways that are consistent with proven scientific principles. Should we expect similar standards to apply to forecasts that are intended to help policymakers make important decisions that will affect people's jobs and even their lives? Of course we should. Such standards exist. But are they being followed?

The Financial Post asked us to look at a report last month from the Massachusetts Institute of Technology (MIT) Joint Program on the Science and Policy of Global Change, titled "Probabilistic Forecast for 21st Century Climate based on uncertainties in emissions (without policy) and climate parameters."

The MIT report authors predicted that, without massive government action, global warming could be twice as severe as previously forecast, and more severe than the official projections of the United Nations' Intergovernmental Panel on Climate Change (IPCC). The MIT authors said their report is based in part on 400 runs of a computer model of the global climate and economic activity.

While the MIT group espouses lofty-sounding objectives to provide leadership with "independent policy analysis and public education in global environmental change," we found their procedures inconsistent with important forecasting principles. No more than 30% of forecasting principles were properly applied by the MIT modellers and 49 principles were violated. For an important problem such as this, we do not think it is defensible to violate a single principle. (Kesten C. Green and J. Scott Armstrong, Financial Post)
The Evidence is in on Global Warming and the Human Impact is....
Significant Evidence That Mankind has an Insignificant Impact on the Climate of the Earth. (Jay Lehr, American Daily)
After several months of delay and some behind the scenes controversy, UK Climate Projections 2009 (UKCP09) launches today, June 18th, 2009. (Humanitarian Futures Programme)
The Met Office brings doom to a place near you
On Thursday, the Met Office launched its new report on global warming, UK Climate Predictions 2009 otherwise known as UKCP09. This is based on the output of Hadley Centre climate models that predict temperature increases of up to 6°C with wetter winters, dryer summers, more heatwaves, rising sea levels, more floods and all the other catastrophes that one would expect from similar exercises in alarmism.

What makes this report different from any of its predecessors is the resolution of the predictions that the Met Office is making. They are not just presenting a general impression of what might happen globally during this century, or even how climate change could affect the UK as a whole. They are claiming that they can predict what will happen in individual regions of the country. Apparently there is even a page somewhere on their website where you can enter your postcode and find out how your street will be affected by global warming in 2040 or 2080, although I've failed to find it.

All this is rather unexpected. In May last year, I posted here and here about a world summit of climate modellers that took place at Reading University. On the agenda was one very important problem for them; even the most powerful super-computers that have been developed so far are not capable of running the kind of high resolution models that they claim would allow them to reduce the degree of uncertainty in their predictions and also make detailed regional predictions that policy makers would like to have so that they can build climate change into infrastructure planning. (Harmless Sky)
It's only a bloody computer model, dammit!
First let us deal with the inevitable question that comes up when one addresses this topic – what makes you think you are qualified to criticise computer models?
Your bending author:
Started digital computer modelling in about 1960 on the first digital computer delivered in the UK for academic research, after wasting a year on an analogue computer. The machine was a Ferranti Pegasus, which had considerably less computing power than a modern hand-held device. Indeed, the computer you are using to read this almost certainly has more computing power than the whole world had then.
In the subsequent forty years, reviewed hundreds of computer models – in undergraduate reports, PhD theses and, as a consultant, in industrial applications.
Formulated the law of computer models long before global warming hit the headlines.
Most computer models are nonsense. This does not include those used by engineers in designing airplanes, bridges etc., which are based on detailed experiments on the systems involved and tested in a variety of real conditions before being used.
The reason they are nonsense is that they tend to be based on guesses of the value of coefficients assumed, particularly and disastrously feedback coefficients. There are few, however, that are quite as bad as climate models, where the physics of the interactions between variables and parameters is virtually unknown to mankind.
So, in inevitable synchrony with the issue of the Obama Government's excuses for draconian taxation, we have the UK media filled with dire predictions. The Times, The Telegraph and, of course, the BBC gave copious coverage, with many supplementary articles. The source is the Met Office, one of the running jokes in the few pubs remaining after the New Labour revolution. Not only have they got the annual forecast grotesquely wrong two years running (having forecast great heat, presumably on religious grounds) but they are not very good at telling us what the weather is going to do tomorrow. Their third attempt at predicting a "barbecue summer" is not going very well so far, but they are bound to get it right one day.
Not to worry, however, because they now have an outrageously expensive super-computer. Unfortunately, if you write a program to print "two plus two equals five" you get the same result however super the computer.
Imagine you settled down in your seat in a jumbo jet and noticed a plaque on the back of the seat in front which reads "This machine was designed with the aid of a super-computer. We did not know the values of all the parameters, so had to guess most of them." You would get off in a hurry. Yet the world's political and media establishment are asking you to gamble the economic future of yourself and your descendants on just such a proposition.
Computer modelling is one of the most powerful, yet dangerous, tools available to mankind. To be useful it has to be hedged around with checks, tests and precautions. Ruthless, politically-motivated, members of the new establishment are not concerned with such niceties. They want your money and your acquiescence and if it takes a (to say the least) dubious computer model to get them, so be it. (Number Watch)
Pouring on the nonsense: Report: Global climate disaster is moving closer
The world faces a growing risk of "abrupt and irreversible climatic shifts", a scientific synthesis report released Thursday warns. (Michael von Bülow, COP15, Copenhagen)
Global Warming Hoax Weekly Round-Up, June 19th 2009
Find out what the left's new segregation is all about, and why the future crimes department of corrections might want to lock you up for harboring naughty global warming thoughts.

Still dare to be skeptical? Step right on up, it's linkage you can believe in, with 10% added snark. (The Daily Bayonet)
Waiting for the Other Shoe to drop on the Climate File
In part one of this piece, I explained how the Harper Conservatives rode to power on a platform that included open, common sense transparency in the climate debate; how they took full advantage of an electorate exhausted by past Prime Minister Jean Chetien's opportunistic, unscientific climate change bombast to tell Canadians that the Conservatives would promote an honest re-evaluation of the file from top to bottom.

I also started to explain how, after forming the government, the Conservatives turned the tables on core supporters by quietly adopting as their own, the adolescent climate change rhetoric of their Liberal predecessors. This approach has resulted in today's situation where a massive and unnecessary regime of carbon dioxide and other ''greenhouse gas' emission ''cap and trade' is about to be foisted on an unwitting public unaware of the coming storm. (Tom Harris, CFP)
Bull spit! Rising ocean temperatures near worst-case predictions
The ocean is warming about 50 per cent faster than reported two years ago, according to an update of the latest climate science.

A report compiling research presented at a science congress in Copenhagen in March says recent observations are near the worst-case predictions of the 2007 report by the United Nations' Intergovernmental Panel on Climate Change.

In the case of sea-level rise, it is happening at an even greater rate than projected - largely due to rising ocean temperatures causing thermal expansion of seawater.

Released last night at the European Policy Centre in Brussels, the report says ocean temperatures are a better indicator of global warming than air temperature as the ocean stores more heat and responds more slowly to change. (The Age)
Shooting them does rather reduce total numbers, doesn't it: Alaska polar bear numbers declining
Polar bear populations in and around Alaska are declining due to continued melting of sea ice and Russian poaching, according to reports released Friday by the US Fish and Wildlife Service.

Fewer polar bears have survived in the southern Beaufort Sea, which extends from northern Alaska to parts of Canada, and in the Chukchi and Bering Seas between northwestern Alaska and Russia, the agency's draft population assessments show.

Officials say the drop among the Chukchi and Bering bears is likely steeper than for those in the Beaufort, due to a more dramatic melt of sea ice, which the bears need to travel and forage for food, and an illegal Russian hunt believed to be killing 150 to 250 bears a year.

The assessments, though incomplete, are disturbing, said an attorney with the Center for Biological Diversity, which petitioned and later sued the federal government to add polar bears and walruses to the US Endangered Species Act list. (Reuters)
PC guess of the day: Global Warming May Be to Blame for Sudden Collapse in Ancient Biodiversity
Scientists have unearthed striking evidence of a sudden collapse in plant biodiversity from a trove of 200-million-year-old fossil leaves collected in East Greenland that raises new concerns about the dangers of global warming. One of the most likely culprits for this great loss of plant life, to be reported in the Friday, June 19, issue of the journal Science, was a relatively small rise in the greenhouse gas carbon dioxide, which caused the Earth's temperature to rise.

The international team, which includes researchers from the Smithsonian's National Museum of Natural History, University College Dublin and the University of Oxford, found rapid reductions in the density of plant-fossil distribution in the samples collected. In analyzing the stratigraphy of the sampled areas, they found normal patterns of density and diversity of life in the first 20 meters. "But the final 10 meters show dramatic losses of diversity that far exceed what we can attribute to sampling error," said Peter Wagner, paleobiologist at the museum. "The ecosystems were supporting fewer and fewer species of notable abundance."

Global warming due to a rise in greenhouse gasses has long been considered a cause for the extinction of species. The surprise find from this new study is that it looks like much less carbon dioxide in the atmosphere is needed to drive an ecosystem beyond its tipping point than previously considered.

Despite the probability of a carbon dioxide-fueled extinction, lead author Jennifer McElwain of UCD cautions that additional atmospheric gasses such as sulfur dioxide from extensive volcanic emissions may also have played a role in plant extinctions. "The problem is that as yet we have no way of detecting changes in sulfur dioxide in the past, so it is difficult to evaluate if sulfur dioxide in addition to a rise in carbon dioxide influenced the pattern of extinction we see among the fossils," said McElwain. (7thSpace Interactive)
Checking the facts - Ocean "acidification"
Checking the facts:
The IPCC's projections for the future effects of climate change are generated, as is well known, by an array of computer models which attempt to reproduce the highly complex inter-connected aspects of the Earth's atmosphere and climate. This approach has often been criticised because it places undue reliance on a set of assumptions and treats the output as though it represented reality. But, setting aside these concerns, what if some of the basic data used as inputs for the models was wrong? As the saying goes, "garbage in, garbage out".

Serious questions have previously been asked about the economic growth scenarios used. Broadly, these assume growth rates for developing countries which many economists regard as unrealistically high, leading to a modelled global economy which, by the end of the present century, would have a much greater energy demand than would be likely for more reasonable rates of growth. David Henderson and Ian Castles also pointed out in 2002 that economic growth was modelled on the basis of market exchange rates rather than the more meaningful purchasing power parity, again artificially inflating the size of many economies. Even the lowest growth scenario postulated a 70-fold increase in GDP/capita for developing countries in Asia from 1990 to 2100. Nothing close to this has ever been achieved before.

But there are other areas of concern. The IPCC "business as usual" baseline assumes limitless supplies of fossil fuels over the next century or more, such that the vast increase in energy needed to enable the enormous projected growth in the global economy would essentially all be supplied by oil, gas and coal. The underlying trend of reducing carbon intensity in growing economies does not seem to have been taken into account, but there is an even more basic issue regarding exploitable reserves of fossil fuels. ...

Ocean "acidification":
In what is increasingly looking like a fallback position for the carbon-control lobby, the issue of ocean acidification is getting a higher profile. The argument goes that, whatever happens to the air temperature, a higher level of carbon dioxide in the atmosphere will lead to greater concentrations in the oceans (which is unarguably true). However, CO2 affects pH by forming a weak acid (carbonic acid) when it dissolves. Everything being equal, more carbon dioxide will move the pH in the acid direction and this, argue some, will ultimately be dangerous for sea life, since many creatures will find it increasingly difficult to use the calcium in seawater to produce their shells.

In practice, the situation is more complex than that. First, the oceans are actually slightly alkaline, with an average pH of 8.2 (although alkalinity varies by about 0.3 unit from area to area). To become acid, the pH must fall below 7 (neutrality). So far, in moving from the generally-accepted pre-industrial figure for atmospheric carbon dioxide concentration of 280ppm to the present roughly 380ppm, ocean pH has dropped on average by about 0.1 unit. ... (Scientific Alliance)
NASA: The mystery of the missing sunspots solved?
Hot off the press.

NASA announces yet another explanation for the late arrival of Solar Cycle 24 (nearly two years after it was supposed to have started). (Solar Science)
Influence On Severe Storm Development Of Irrigated Land By Pielke And Zeng 1989
The weblog for today shows how the presence of irrigated landscapes in semiarid regions can result in a substantial alteration in the intensity of thunderstorms. (Roger Pielke Sr., Climate Science)
Influence Of Landscape Structure On Local And Regional Climate by Pielke and Avissar 1990
The weblogs of our research papers present observational and modeling evidence of the significant role of landscape processes on weather and climate Today's paper summarizes why these effects have significant consequences on local and regional climate. (Roger Pielke Sr., Climate Science)
Progress towards a new global climate agreement has been slow. SPIEGEL spoke with China's head climate negotiator Yu Qingtai about Western responsibility for CO2 emissions in China and frustration in the developing world. (Der Spiegel)
Peterson: Democrats Back to Square One on Climate Bill
House Agriculture Chairman Collin Peterson (D-Minn.) on Friday said climate change bill negotiators are heading back to the drawing board after discussions between Democrats "blew up last night."

A meeting between chairmen drafting the climate bill and Democrats on the Agriculture Committee "by and large blew up last night" over the issue of offsets, Peterson said.

Specifically, he said, Agriculture Democrats rejected a concept pitched by bill drafters that would set money aside for a new greenhouse gas conservation program tied together with some offsets.

"It's a whole new concept being brought in at the last minute," Peterson said. "Many didn't like it. ... The bottom line is we're not going to consider anything unless we actually see the language and have it for three or four days so we can figure out what it does."

Peterson said he hopes to find some resolution later Friday when he heads into another meeting with Energy and Commerce Chairman Henry Waxman (D-Calif.), White House officials and farm groups.

But for now, he said, there is no proposal on the table to resolve the biggest concern among Democrats with agricultural interests: how to ensure the offset program works for farmers.

"We're back to how do we deal — we want USDA to run our offset program; they want EPA to run it," Peterson said. "Not that we're necessarily against the EPA; they just speak a different language. They don't have the infrastructure out there to deal with us."

Added Peterson, "I'm tired of this running around in circles." (Roll Call)
From the Australian Government climate evangelist: Turnbull in way of legacy on climate change
Our legacy starts now. Discussion on the link between global warming and carbon pollution began in the 1890s. Mainstream science has been establishing the link for more than 20 years. Globally, 13 of the 14 warmest years on record were between 1995 and 2008.

Despite all these warnings, we have accelerated the carbon pollution that is causing climate change. Next week, for the first time, the Senate will vote on laws that will stop that growth.

If the Senate passes the laws, by 2020 our carbon pollution will be reduced by as much as 25 per cent from where it was in 2000. If it does not, Australia's carbon pollution will be 20 per cent higher than in 2000. (Penny Wong, Sydney Morning Herald)
Upsetting Big Warming: Climate contrarians
THE evidence of global warming keeps piling up but that seems only to embolden the climate contrarians and sceptics to press their case harder.

Why shouldn't they, as they are having some success in raising doubts among politicians? (Mike Steketee, The Australian)
Soon our elected representatives will be asked to vote on Senator Wong's Carbon Pollution Reduction Scheme.

This scheme is not about carbon or pollution. Its main effect is to provide for a cap on the human production of carbon dioxide, a colourless harmless natural gas. Carbon dioxide is no more a pollutant than oxygen or water, the other two atmospheric gases on which all life on earth relies.

The bill will also levy a tax on whatever carbon dioxide is produced, and levy an excess production tax on anyone whose production exceeds the legal cap. It is a carbon dioxide Cap-n-Tax Bill.

Read the full article and navigate the Cap-n-Tax maze. [PDF, 155KB]
Starting this week near Madison Square Garden in New York, a 70-foot-high, red digital display sign will indicate projected tons of greenhouse gases that we're putting into the atmosphere. This giant counter is both green guilt baiting and an advertising stunt by a European climate consultants business venture that expects Obama's cap-and-trade climate regulations to make them very rich. (Paul Taylor, LA Ecopolitics Examiner)
Extortion? Nah... A Move to Put the Union Label on Solar Power Plants
SACRAMENTO — When a company called Ausra filed plans for a big solar power plant in California, it was deluged with demands from a union group that it study the effect on creatures like the short-nosed kangaroo rat and the ferruginous hawk.

By contrast, when a competitor, BrightSource Energy, filed plans for an even bigger solar plant that would affect the imperiled desert tortoise, the same union group, California Unions for Reliable Energy, raised no complaint. Instead, it urged regulators to approve the project as quickly as possible.

One big difference between the projects? Ausra had rejected demands that it use only union workers to build its solar farm, while BrightSource pledged to hire labor-friendly contractors.

As California moves to license dozens of huge solar power plants to meet the state's renewable energy goals, some developers contend they are being pressured to sign agreements pledging to use union labor. If they refuse, they say, they can count on the union group to demand costly environmental studies and deliver hostile testimony at public hearings.

If they commit at the outset to use union labor, they say, the environmental objections never materialize. (NYT)
Estimate Places Natural Gas Reserves 35% Higher
Thanks to new drilling technologies that are unlocking substantial amounts of natural gas from shale rocks, the nation's estimated gas reserves have surged by 35 percent, according to a study due for release on Thursday.

The report by the Potential Gas Committee, the authority on gas supplies, shows the United States holds far larger reserves than previously thought. The jump is the largest increase in the 44-year history of reports from the committee.

The finding raises the possibility that natural gas could emerge as a critical transition fuel that could help to battle global warming. For a given amount of heat energy, burning gas produces about half as much carbon dioxide, the main cause of global warming, as burning coal.

Estimated natural gas reserves rose to 2,074 trillion cubic feet in 2008, from 1,532 trillion cubic feet in 2006, when the last report was issued. This includes the proven reserves compiled by the Energy Department of 237 trillion cubic feet, as well as the sum of the nation's probable, possible and speculative reserves. (NYT)
June 18, 2009
We gave you the .pdf, here's the online version: Science Suppressed: How America became obsessed with BPA
An in-depth examination of the science, risk assessment, and media coverage of the most controversial chemical since alar, drawing on interviews with the lead authors of two major risk assessments, and focusing on the accuracy of the Milwaukee Journal Sentinel's award-winning series, "Chemical Fallout," and the newspaper's campaign to have the chemical banned. (Trevor Butterworth, STATS)
Hmm... Mom's pesticide exposure at work increases her child's leukemia risk.
Wigle, DT, MC Turner and D Krewski. 2009. A systematic review and meta-analysis of childhood leukemia and parental occupational pesticide exposure. Environmental Health Perspectives doi:10.1289/ehp.0900582.

Synopsis by Negin P. Martin, Ph. D and Kim Harley, Ph.D.

Children whose mothers were exposed to pesticides at work while pregnant are at double the risk of developing childhood leukemia.

A detailed analysis of all the available studies comparing work-related, parental pesticide exposure and childhood leukemia finds that the mother's exposure during pregnancy increases her child's risk of the disease. The father's exposure before pregnancy does not.

The study emphasizes the significant contribution of prenatal exposure in developing childhood disease and shows a need for more in-depth studies of the effects of prenatal exposures to environmental factors. (Environmental Health Sciences)
Mixing it up over cement plant pollution
A federal crackdown on toxic air pollution from cement plants is generating blowback from the industry, and an official with the company that runs a kiln in Union Bridge northwest of Baltimore warns that the plant may be unable to meet the new clean-air rule.

The Environmental Protection Agency wants to require cement plants, among the nation's leading air polluters, to reduce emissions of mercury and other harmful pollutants by 70 to 90 over the next four years. In addition to curbing mercury, a known neurotoxin, the EPA is proposing tighter limits on cement plant emissions of hydrocarbons, hydrochloric acid and fine particles.

But in hearings this week in Los Angeles and Dallas, industry representatives are contending that the pollution reductions would be so difficult and expensive to achieve that they may undermine the US cement industry, endangering thousands of jobs. There's a third hearing Thursday in Arlington, Va.

The Portland Cement Association, an industry group, has issued a statement calling the rules "excessively stringent" and so costly they could force many plants to close and make the US building industry import cement. (Baltimore Green)
Cardiologist writes his patients
It's a shame that too few consumers understand what medical professionals do about what's coming and being planned for them in healthcare reform and the woo that is today's preventive health movement. Dr. Westby G. Fisher, M.D., a board certified internist, cardiologist and cardiac electrophysiologist at NorthShore University HealthSystem and Associate Professor of Medicine at the Feinberg School of Medicine at Northwestern University in Evanston, Illinois, writes a satirical letter to his patients, advising them to stay healthy! (Junkfood Science)
Presumably because societally we stigmatize people's weight: Childhood obesity underpins low self-esteem: Study
Obesity not only harms a child's body, but it also causes significant psychological damage to children as young as 10, a large new Canadian study shows.

The study, based on a nationally representative sample of 10 and 11-year olds, found that obese children had almost twice the odds of reporting low self-esteem when compared to normal-weight kids. (Sharon Kirkey, Canwest New Service)
Say what? Fast food close to home tied to obesity, study says
Having more junk food than produce for sale close to homes is associated with a greater prevalence of obesity in Edmonton neighbourhoods, according to a study released Wednesday.

University of Alberta researchers conducted a telephone survey of 2,300 people in the city and surrounding communities and collected data on their body measurements.

The researchers also tabulated the "retail food environment index," or RFEI, calculated as the ratio of the availability of fast-food restaurants and convenience stores to grocery stores and produce vendors. (CBC News)
Meanwhile: Living Near Fast Food Outlet Not A Weighty Problem For Kids
A new study by Indiana University-Purdue University Indianapolis (IUPUI) researchers contradicts the conventional wisdom that living near a fast food outlet increases weight in children and that living near supermarkets, which sell fresh fruit and vegetables as well as so called junk food, lowers weight.

The IUPUI investigators in economics, pediatrics, geography and urban planning compared children's weights over time before and after one of these food purveyors moved near the children's residences. Living near a fast food outlet had little effect on weight and living near a supermarket did not lower it.

The IUPUI researchers also report that residing near certain recreational amenities -- fitness areas, kickball diamonds, and volleyball courts -- lowers children's body mass indexes (adjusted for normal childhood growth). The researchers estimated that locating one of these facilities near the home of an overweight eight-year-old boy could lower his weight by three to six pounds. Surprisingly, living in proximity to a track and field facility (typically on the campus of a middle or high school) was associated with weight gain. (ScienceDaily)
Be careful... Water Risks Ripple Through the Beverage Industry
The Italian restaurant backed by celebrities Mario Batali and Joseph Bastianich is one of several shunning bottled water, along with the city of San Francisco and New York state.

"The argument for local water is compelling and obvious," said Bastianich, who is phasing out bottled water across his restaurant empire, which stretches to Los Angeles.

"It's about transportation, packaging, the absurdity of moving water all over the world," he said. (Reuters)
"Lazy Environmentalist" Says Don't Feel Bad
"Environmentalists make people feel bad, and making people feel bad is a terrible marketing strategy," Dorfman said, explaining the concept of his new television series debuting on the Sundance Channel on Tuesday, "The Lazy Environmentalist."

"Prophecies of doom and gloom or trying to appeal to a moral imperative, those tactics appeal to a very small minority that change their behavior," Dorfman said in an interview. "I'm interested in implementing change for the great majority." (Reuters)
Valley air pollution impacts negligible: report
Air pollution in the lower Fraser Valley would be no worse than it is today, whether Metro Vancouver burns its garbage in incinerators or hauls it away to distant landfills.

That's the result of a consultant's study of air quality impacts attributed to each of eight scenarios studied for future waste disposal.

The report by RWDI Air Inc. found Metro Vancouver's waste now accounts for just 0.1 to 1.2 per cent of air contaminant levels in the lower Fraser Valley.

It found that those levels would be lower still by 2020 – no matter which waste technology Metro chooses – for particulate, nitrogen oxides and sulphur oxides. (Jeff Nagel, Black Press)
Few of us had heard of Glenn Beck a few years ago. Now the conservative talk-jock is everywhere. His radio show reaches eight million people. He's performing live before sold-out crowds on a comedy tour.

He's had No. 1 bestsellers in both fiction and nonfiction -- plus a new book, "Common Sense: The Case Against an Out-of-Control Government" came out this week.

And now he's host of his own Fox News show, which, even though it airs in the ratings desert of late afternoon, has a bigger audience than every show on the other cable news channels.

Why is he so popular? Beck says it's because he really believes what he says. I don't buy that. Rachel Maddow and Lou Dobbs believe what they say, but their audience is a fraction of Beck's. I hope he's popular because of what he says, like: "Both parties only believe in the power of the party"; "if we get out of people's way, the sky's the limit"; and the answers to our problems "never come from Washington." (John Stossel, Townhall)
"Live Free or Die" is the title of author and columnist Mark Steyn's speech at Hillsdale College, reproduced in Imprimis (April 2009), a Hillsdale publication that's free for the asking. Canadian born, now living in New Hampshire, Steyn has had firsthand experience with socialist tyranny in his home country that is rapidly becoming a part of America. Commenting on one of his run-ins with Canada's human rights commissions, Steyn points how it might seem bizarre to find the progressive left making common cause with radical Islam. One half of that alliance is pro-gay, pro-feminist secularists and the other half is homophobic, misogynist theocrats. Steyn argues what they have in common overrides their differences, namely, "Both the secular Big Government progressives and the political Islam recoil from the concept of the citizen, of the free individual entrusted to operate within his own societal space, assume his responsibilities, and exploit his potential." (Walter E. Williams, Townhall)
Mammoth step sheds new light on life in prehistoric Britain
WOOLLY mammoths, scientists have discovered, were roaming Britain 14,000 years ago – seven thousand years after they were thought to have died out.

New radiocarbon dating of remains of an adult male and at least four juveniles found in Britain shows the iconic Ice Age beast, characterised by its spirally curved tusks, was wiped out by climate change rather than prehistoric humans hunting it to extinction.

The discovery of the bones in a Shropshire quarry at Condover in 1986 was one of the most important finds in Britain during the last 100 years, but the dating carried out at the time is now considered inaccurate.

Palaeobiologist Professor Adrian Lister said: "Mammoths are conventionally believed to have become extinct in north western Europe about 21,000 years ago during the main ice advance, known as the Last Glacial Maximum.

"Our new radiocarbon dating of the Condover mammoths changes that, by showing that mammoths returned to Britain and survived until around 14,000 years ago."

The analysis of both the bones and the surrounding environment, described in the Geological Journal, suggests some mammoths remained part of British wildlife long after they are conventionally believed to have died out. (The Scotsman)
Letter: "Warmists are Eco-vandals."
We must assess the environmental damage caused by global warming alarmists.

Six stand out.

Firstly, by mandating the use of bio-fuels for motor vehicles, they have accelerated clear felling of tropical forests for palm oil plantations.

Secondly, by subsidising ethanol production, they have increased the area of cultivated land covered with a sterile mono-culture of ethanol crops. This also created a grain shortage and soaring food prices.

Thirdly, their silly carbon credit rules have replaced productive native pastures with monotonous forests of woody weeds which harbour feral pests and provide the ready fuel for wild fires. This problem is exacerbated by their bans on clearing regrowth.

Fourthly, by putting carbon taxes on coal but not on wood, they have increased legal and illegal logging to feed thermal power stations on wood. This also increases power costs.

Fifthly, their blind worship of piddle-power has blighted vast areas of land and sea shore with noisy and ugly wind towers and solar panels and scarred the landscape with their network of transmission lines and maintenance roads.

And finally, by their vilification of coal, they have delayed the provision of clean electricity to Indian and Chinese cities, thus increasing the choking Asian smog caused by open air burning of wood, dung, coal, coke, cardboard and rubbish.

Oblivious to all of this damage to the environment and living costs, climate continues to change naturally, in tune with the sun.

Viv Forbes
Chairman The Carbon Sense Coalition
info@carbon-sense.com
Michael Raper, a professional alarmist (and non-scientist) of the Red Cross, tells the ABC's Fran Kelly that more people are dying each year from natural disasters caused by the villain guaranteed to get his outfit most media attention: (Andrew Bolt Blog)
Geologist rips Obama's 'new scare report': 'I become more skeptical every year. I am now beginning to conclude that global warming simply does not exist'
Below is a guest post by Geophysicist Dr. David Deming, associate professor of arts and sciences at the University of Oklahoma, who has published numerous peer-reviewed research articles. (Marc Morano, Climate Depot)
New Evidence the Earth Is Cooling
It was hailed as a breathtaking scientific discovery: two ancient skulls of an apparently primitive hominid, an ancestor of man. Dubbed "Piltdown man," (Eoanthropus dawsoni) it was unearthed in Britain in 1912 by Charles Dawson.

Here, excited scientists declared, was the long sought "missing link" part human, part ape, a primitive Brit sporting the noble brow of Homo sapiens and an ape's primitive jaw.

Here at last was proof that we are Bongo's evolutionary descendants. Science was agog. Sounding like Al Gore, gullible scientists assured the world that the science was settled. Darwinian evolutionary theory was a proven fact.

It wasn't.

It took 41 years for the truth to emerge — Piltdown man was a scam. In 1953, the roof fell in: Piltdown man was not our ancestor; nor was it a case of mistaken identity. It was, as Richard Harter wrote in "The Bogus Bones Caper," a case of outright deliberate fraud.

We'd been had.

I thought of this old scam when I read this morning of a document being peddled by the Obama administration and touted by global warming alarmists. We are, this panic-ridden report produced by a bevy of 30 scientists on the payrolls of 13 Obama administration government agencies responsible for dealing with the effects of alleged climate change, facing unimaginable horrors as a result of global warming. (Philip V. Brennan, Newsmax)
The Immorality Of Waxman-Markey: Intense Pain, No Environmental Gain
Even a $600-a-year increase in utility bills would be a "hardship" for 78% of American families, notes a recent Lauer Johnson Research poll. They should be so lucky.

If the pending Waxman-Markey energy and climate bill (HR 2454) becomes law, utility bills will soar. Farm and business energy costs will skyrocket — and be passed on to consumers, or defrayed by layoffs. Everything Americans grow, make, buy and do will be far pricier. And bureaucrats will control our lives.

Compared to no cap-and-tax regime, Waxman-Markey would cost the United States a cumulative $9.6 trillion in real GDP losses by 2035, concludes a study by the Heritage Foundation's Center for Data Analysis. The bill would also cause an additional 1.1 million job losses each year, raise electricity rates 90% after adjusting for inflation, provoke a 74% hike in inflation-adjusted gasoline prices, and add $1,500 to the average family's annual energy bill, says Heritage.

The Congressional Budget Office says the poorest one-fifth of families could see annual energy costs rise $700 — while high-income families could see costs rise $2,200. Harvard economist Martin Feldstein estimates that the average person could pay an extra $1,500 per year for energy. And those are just direct energy costs. (Paul Driessen, IBD)
Global Warming Bill Is A Job-Killer
Environment: Democrats failed to create jobs with their unnecessary, pork-laden stimulus bill. Now they want to kill even more of them with an equally unnecessary global warming bill.

The party that cares so much about jobs for "working families" sure has a funny way of saving them.

Amid pre-summer frosts and hailstorms, the White House this week released a sky-is-falling report on global warming that outdoes even Al Gore in predicting doomsday scenarios. (Investors.com)
So, "climate change" is undermining Communist's Capitalism? Climate change slowing China's drive to end poverty
BEIJING - Climate change is making some of the poorest people in China even more destitute and undermining the development that has been a cornerstone of Communist rule, academics and campaigners said on Wednesday.

The most poverty-stricken parts of the country are often also the most vulnerable to changing weather patterns, and farmers in these places are already feeling the pinch from floods and drought, a report from Greenpeace and aid group Oxfam said. (Reuters)
Nude Socialist galloping off again: Silk Road threatened by melting glaciers
The Chinese gateway to the ancient Silk Road is being flooded – and the culprit, researchers say, is climate change. Melting glaciers sitting above the Hexi corridor in Gansu province, once an important trading and military route into Central Asia, are fuelling dramatic regional floods.

The finding illustrates a major problem for the coming century: around the world, arid regions that sit next to glaciers will suffer a spate of floods, then dry up completely when the glaciers melt away. (New Scientist)
This dill is still around? U.S. Faces Security Threat From Climate Change: Kerry
There is "scarcely an instrument of U.S. foreign policy" that was not vulnerable to climate change, which scientists say will raise sea levels by melting glaciers and ice sheets on Greenland and Antarctica, Kerry, a Democrat, said at a Council on Foreign Relations meeting. (Reuters)
Argh! German Conservatives Delay Vote On CO2 Capture Law
A spokeswoman for the parliamentary group of Chancellor Angela Merkel's conservatives said the group will reconsider the carbon capture and storage (CCS) law again in two weeks.

In the meantime, the economy and environment ministries will attempt to resolve questions about the bill, which has already given rise to public concerns, she added. Conservatives had been scheduled to vote on the legislation on Tuesday.

The CCS law would pave the way for further developing technology aimed at cutting pollution from coal-burning power plants, by holding CO2 indefinitely in underground storage facilities. (Reuters)
Oh... U.S. Energy Secretary Wants to Cut Carbon In The Americas
Chu launched the "Low Carbon Communities of the Americas" program at an event on energy and climate change that was put together after presidents at the Fifth Summit of the Americas in April agreed to collaborate more on green energy issues. (Reuters)
European Airport Group Pledges to Cut CO2 to Zero
But ACI Europe's scheme did not set a deadline for airports to become carbon neutral -- largely by cutting emissions from ground transport, boosting renewable energy and reducing the energy consumption of buildings. (Reuters)
Non-CO2 Agents Are Key Targets in Climate Change Fight - Bonn event emphasizes complementing CO2 cuts with reductions in black carbon, methane, and HFCs, along with bio-sequestration through biochar.
Bonn, Germany – Although aggressively reducing CO2 emissions remains the primary target for avoiding the long-term effects of climate change, panelists at a side event last week at the UNFCCC meetings in Bonn, Germany, emphasized that the contribution of non-CO2 climate forcers cannot be ignored and called for urgent action to reduce these forcers in order to avoid abrupt climate change.

"I think we sometimes forget that carbon dioxide is only half of what is causing climate change," said Cynthia Ehmes, head of delegation for the Federated States of Micronesia (FSM). Ehmes spoke at the event on behalf of Andrew Yatilman, the Director of the Office of Environment and Emergency Management for FSM. "The climate challenge is simply too immense to be solved by only addressing half of the problem." (Institute for Governance & Sustainable Development)
The Impact Of Crop Areas In Northeast Colorado In Midsummer Mesoscale Thermal Circulations By Segal Et Al. 1989
Today's paper documents with observational data the major role of irrigated crops on the surface and boundary layer temperatures and moisture in a semi arid region.
Segal, M., W. Schreiber, G. Kallos, R.A. Pielke, J.R. Garratt, J. Weaver, A. Rodi, and J. Wilson, 1989: The impact of crop areas in northeast Colorado on midsummer mesoscale thermal circulations. Mon. Wea. Rev., 117, 809-825.
The abstract reads
"The present study provides a preliminary evaluation of mesoscale circulations forced by surface gradients of heating arising from irrigated areas adjacent to dry land, utilizing a combination of satellite, observational, and modeling approaches. The irrigated crop areas of northeast Colorado were chosen for the study. For the cases studied satellite surface infrared temperature data indicated a typical temperature contrast of approximately 10 K at noon, between the irrigated area and the adjacent dry land. Surface observations and aircraft measurements within the lower region of the atmospheric boundary layer indicated, in general, a significant temperature contrast and moisture difference, thereby implying a potential thermally driven circulation. The anticipated thermally induced flows, however, were reflected in the measurements only by modest changes in the wind speed and wind direction across the contrast location. It is suggested that the daytime, elevated, terrain-forced flow in the area, and the synoptic flow, combined to mask to varying degrees the thermally induced circulation due to the irrigated land-dry land area effect. Numerical model simulations which were carried out over the studied area support this hypothesis. In addition, the impact of the irrigated areas on the moisture within the boundary layer, as well as on potential convective cloud developments is discussed." (Roger Pielke Sr., Climate Science)
Ice Ages or 20th Century Warming, It All Comes Down to Causation
Musings on the Vostok Ice Core Record
Since I get asked so often what I think of the Vostok ice core data that James Hansen uses as 'proof' that CO2 drives temperature, I decided to spend a few days analyzing that data, as well as the Milankovitch forcings calculated by Huybers and Denton (2008) which (allegedly) helps drive the global temperature variations seen in the Vostok Data.
The following graph shows most of the 400,000 year Vostok record of retrieved temperature and CO2 content. Assuming that these estimates really are what they are claimed to be, what can they tell us — if anything — about the role of carbon dioxide in climate change?
First off you need to realize there has been a long history of debate in the climate community about the 3 Milankovitch cycles in solar forcing being the driving force for the Ice Ages. As far as I can discern, there have been at least three main problems with the Milankovitch theory.
First, the huge Vostok cycle at about 100,000 years remain unexplained because the Milankovitch cycles show no amplification for those events, just a regular series of small forcings which tend to be correlated with the smaller bumps on the curves of Vostok temperature and CO2 in the above graph.
A second problem has been that the positive correlation with Vostok (at the South Pole) came from NORTHERN Hemispheric forcing, not from the Southern Hemisphere. In the south, the Milankovitch forcings were out of phase with the temperature response in the Vostok ice core record. This has presented the problem of how Northern Hemispheric changes in solar forcing could cause such huge changes in Antarctic climate.
The third problem is that the Milankovitch forcings are so small it was difficult to see how they could cause even the smaller temperature changes in the ice core record – UNLESS climate sensitivity is very high (that is, feedbacks are strongly positive). This appears to be James Hansen's view: the small Milankovitch forcings caused small increases in temperature, which in turn caused increases in carbon dioxide, which then took over as the forcing mechanism.
The recent paper by Huybers and Denton claims to have alleviated the 2nd and 3rd problems. If one assumes it is the length of summer in the Southern Hemisphere (rather than average yearly solar intensity) which is the main driving force for changing the Antarctic ice sheet, and also accounts for the fact that it takes many thousands of years for the ice sheet (and thus the temperature) to change in response to that summertime forcing, then the Southern Hemisphere Milankovitch cycles really do line up pretty well in time with the smaller Vostok events (but still not the huge 100,000 year events), and the "forcing" involved also becomes larger.
The Role of CO2 in the Vostok Record
So, where does CO2 fit into all of this? Well, at face value Hansen's theory does require that temperature drives CO2. It has often been noted that the Vostok CO2 record lags the temperature record by an average of 800 years, which is somewhat of a problem for Hansen's theory. But then there have been uncertainties in dating the CO2 record due to assumptions that have to be made about how far and how fast the CO2 migrates through the ice core, giving the appearance of a different age for the CO2. So the lead-lag relationship still has some uncertainty associated with it.
But even if the CO2 and the temperature record lined up perfectly, would that mean Hansen is correct? No. It all hinges on the assumption that there was no forcing other than CO2 that caused the temperature changes. Hansen's theory requires that the temperature variations cause the CO2 changes, which begs the question: What started the temperature change to begin with? And what if the mechanism that started the temperature change is actually responsible for most of the temperature change? In that case, the climate sensitivity inferred from the co-variations between temperature and CO2 becomes less. The fact that even the recent work of Huybers and Denton does not address the major question of what caused the huge 100,000 year cycle in the Vostok data suggests there might be a forcing mechanism that we still don't know about.
If CO2 is the main forcing in the Vostok record, then it takes only about 10 ppm increase in CO2 to cause 1 degree C temperature change. The full range of CO2 forcing in the Vostok record amounts to 1.6 to 2 Watts per sq. meter, and if that caused the full range of temperature variations, then today we still have as much as 10 deg. C of warming "in the pipeline" from the CO2 we have put in the atmosphere from fossil fuel burning. That's because 1.6 Watts per sq. meter is about the same amount of manmade forcing that supposedly exists in today's atmosphere.
But if some other forcing is responsible for the temperature change, that necessarily implies lower climate sensitivity. And the greater the unknown forcing involved, the smaller the climate sensitivity you will calculate.

The Central Question of Causation
I believe that the interpretation of the Vostok ice core record of temperature and CO2 variations has the same problem that the interpretation of warming and CO2 increase in the last century has: CAUSATION. In both cases, Hansen's (and others') inference of high climate sensitivity (which would translate into lots of future manmade warming) depends critically on there not being another mechanism causing most of the temperature variations. If most of the warming in the last 100 years was due to CO2, then that (arguably) implies a moderately sensitive climate. If it caused the temperature variations in the ice core record, it implies a catastrophically sensitive climate.
But the implicit assumption that science knows what the forcings were of past climate change even 50 years ago, let alone 100,000 years ago, strikes me as hubris. In contrast to the "consensus view" of the IPCC that only "external" forcing events like volcanoes, changes in solar output, and human pollution can cause climate change, forcing of temperature change can also be generated internally. I believe this largely explains what we have seen for climate variability on all time scales. A change in atmospheric and oceanic circulation patterns could easily accomplish this with a small change in low cloud cover over the ocean. In simple terms, global warming might well be mostly the result of a natural cycle.
The IPCC simply assumes this internally-generated forcing of climate never occurs. If they did, they would have to admit they have no clue how much warming in the last 50 years is natural versus anthropogenic.
Fears of substantial manmade warming are critically dependent upon the assumption that the climate system never changes all by itself, naturally, or that there were not other external forcing mechanisms at work we are not aware of. Given the complex nonlinear behavior of the climate system, it seems to me that the assumption that things like global average low cloud cover always stays the same is unwarranted. In the end, in scientific research it's the scientific assumptions that come back to bite you.
Where Does this Leave Carbon Dioxide?
About the only thing that seems like a safe inference from the Vostok record is that temperature drives CO2 variations – even Hansen's theory requires that much — but the view that CO2 then caused most of the temperature variations seems exceedingly speculative.
And, if you are thinking of using the Vostok record to support warming driving today's CO2 increase, you can forget it. In the Vostok record it amounts to only about 8 to 10 ppm per degree C, whereas our ~1 deg. C warming in the last 100 years has been accompanied by about 10 times that much CO2 increase.
The bottom line is that fears of substantial manmade climate change are ultimately based upon the assumption that we know what caused past climate change. For if past climate changes were caused by tiny forcings (too tiny for us to know about), then the climate system is very sensitive. Of course, those forcings might have been quite large – even self-imposed by the climate system itself — and we still might not know about them.
Finally, as a side note, it is interesting that the modern belief that our carbon emissions have caused the climate system to rebel are not that different from ancient civilizations that made sacrifices to the gods of nature in their attempts to get nature to cooperate. Technology might have changed over time, but it seems human nature has remained the same. (Roy W. Spencer)
Groups add climate change to oil shale concerns
DENVER -- Conservation groups challenging a plan to open nearly 2 million acres of public land in Wyoming, Utah and Colorado to commercial oil shale development say potential effects on climate change weren't considered and that violates federal law.

Thirteen groups seeking to set aside the Bush administration's plan have amended two lawsuits first filed in January to add the claim about climate change. The amendments also allege the federal government broke environmental laws by not considering the potential effects on endangered species and air quality.

The coalition is challenging regulations and a plan approved late last year to tap the more than 1 trillion barrels of oil believed to be locked in a large formation under the three states. (Associated Press)
Europe Cuts Emissions With Biogas
BERGHAREN, the Netherlands -- European governments are quietly transforming the practice of turning manure into energy from a fringe technology into a tool for both slashing greenhouse gases from farms and boosting domestic energy supplies.

Plants that convert manure, corn, grass or organic waste into electricity were historically built by just a few environmentally conscious farmers. But the European Union now counts about 8,000 so-called biogas plants, and -- fueled by rising subsidies -- thousands more are expected to be built over the next decade. Farmers are building plants to make a profit, not to protect the environment, and orders are rising at companies that provide the technology.

Farm emissions account for 9% to 10% of the EU's total greenhouse gases -- more than all industrial processes, such as steelmaking and chemical manufacturing, combined, according to the European Environment Agency. Much of the emissions come from two gases produced from livestock manure: methane, which has 20 times the global warming potential of carbon dioxide, and nitrous oxide, which is 300 times as potent as carbon dioxide. (WSJ)
June 17, 2009
AMA objects to calling obesity a disability
CHICAGO — The American Medical Association has taken action to support doctors' ability to discuss obesity with their overweight patients.

Under a new policy adopted Tuesday, the AMA formally opposes efforts by advocacy groups to define obesity as a disability.

Doctors fear using that definition makes them vulnerable under disability laws to lawsuits from obese patients who don't want their doctors to discuss their weight.

Doctors took the action at their annual meeting in Chicago.

In other action Tuesday, the AMA agreed to lobby for legislation to ban selling tobacco in pharmacies.

Health care reform issues are slated to come up later at the meeting, which ends Wednesday. (Associated Press)
US, Canadian obesity scientists share $1 mln Shaw Prize
HONG KONG — Two scientists whose work challenges the assumption that obesity is caused by a lack of willpower were on Tuesday announced as the winners of the Shaw Prize, known as the Nobel Prize of the east.

Douglas Coleman and Jeffrey Friedman, who both work in the United States, will share the one-million-dollar Shaw Prize for Life Sciences and Medicine, organisers of the award said.

The pair were given the coveted award for their separate research which led to the discovery of leptin, a hormone that regulates food intake and bodyweight.

The discovery has challenged the conventional wisdom that obesity is caused by a lack of willpower and provided a genetic explanation.

"For those people who are beset with the problem of obesity, this is a most important discovery," Yang Chen-ning, a professor and chairman of the Shaw Prize board, told reporters in Hong Kong. (AFP)
The world of woo: Nearly all EU countries opt into free fruit scheme
BRUSSELS, June 16 - Millions of children in nearly all of the EU's 27 countries will get free fruit and vegetables from next school year under a scheme to promote healthy eating and tackle child obesity, the bloc's farm chief said on Tuesday. (Reuters)
Here's a humorless zealot in serious need of a life: Mother's Fight Against Junk Food Puts a School on Edge
MeMe Roth, a publicist and an Upper West Side mother of two, is getting really, really mad — "and I do not mean angry," she clarified. "I mean mad, like crazy." Ms. Roth is being driven mad by Public School 9, where her children are in second and fourth grades, and it seems that P.S. 9, in turn, is being driven mad by Ms. Roth.

Ms. Roth, who runs a group called National Action Against Obesity, has no problem with the school lunches provided at the highly regarded elementary school on Columbus Avenue and 84th Street. What sets her off is the junk food served on special occasions: the cupcakes that come out for every birthday, the doughnuts her children were once given in gym, the sugary "Fun-Dip" packets that some parent provided the whole class on Valentine's Day.

"I thought I was sending my kid to P.S. 9, not Chuck E. Cheese," Ms. Roth, a trim, impassioned 40-year-old from Atlanta, said in an interview. "Is there or is there not an obesity and diabetes epidemic in this country?" (NYT)
Headline! Retailer sends trash to landfill! Target sued, accused of dumping toxic waste
California Attorney General Jerry Brown, 20 counties and the city of Los Angeles on Monday sued retail giant Target Corp. for illegally dumping bleach, paints, oven cleaners and other toxic materials into the state's landfills.

The complaint, filed in Alameda County Superior Court, claims the Minneapolis-based chain's 200 California stores improperly disposed of damaged, returned and past-due chemicals, resulting in more than 300 notices of violations from local environmental health inspectors over the last eight years. (SF Chronicle)
Tobacco Regulation Is Expected to Face a Free-Speech Challenge
The marketing and advertising restrictions in the tobacco law that Congress passed last week are likely to be challenged in court on free-speech grounds. But supporters of the legislation say they drafted the law carefully to comply with the First Amendment.

The law's ban on outdoor advertising within 1,000 feet of schools and playgrounds would effectively outlaw legal advertising in many cities, critics of the prohibition said. And restricting stores and many forms of print advertising to black-and-white text, as the law specifies, would interfere with legitimate communication to adults, tobacco companies and advertising groups said in letters to Congress and interviews over the last week.

The controversy, legal experts say, involves tension between the right of tobacco companies to communicate with adult smokers and the public interest in preventing young people from smoking. (NYT)
'Smokers are now treated like lepers'
David Goerlitz was a star of cigarette ads until he turned against Big Tobacco. Now, however, he thinks the anti-smokers have gone too far. (Christopher Snowdon, sp!ked)
Constant scare-mongering doesn't help? Go figure... Most Canadians ignore air-quality advisories: Report
OTTAWA — With the summer smog season upon us, a new report concludes most Canadians pay scant attention to air quality advisories, in part because they've become psychologically "acclimated" to air pollution.

The Environics Research report, done for Environment Canada and the Meteorological Service of Canada, draws on surveys done in 2007 and 2008 in seven regions of Canada following episodes of poor air quality.

The report says air quality advisories "have had at best a limited impact on public awareness and behaviour.

"Many residents in the areas assessed are generally unaware of the fact that an air quality advisory was issued, and few among those who have seen or heard advisories have taken any action to protect their health."

People don't seem to notice when the air quality in their area is poor, the report says. Most of those surveyed thought conditions were no worse than normal during periods covered by air quality advisories.

Though Canadians know that air pollution poses a health risk, most "have largely 'acclimated' to this hazard, psychologically speaking," the report says. (Don Butler, Ottawa Citizen)
The price of honesty: Merced supervisor in hot water over comment at air quality board
Local air quality activists and the State Senate's majority leader are calling for the resignation of Merced County Supervisor Mike Nelson from a local air quality board, citing what they call Nelson's irresponsible remarks about his role as a board member.

Their complaints follow a comment Nelson made last month during a San Joaquin Valley Air Pollution Control District governing board meeting. Nelson, who serves as Merced County's representative to the board, said he sometimes "tunes out" anti-pollution activists who he's deemed untruthful when they're giving testimony before the board. (Merced Sun-Star)
Europeans target better pesticide protection
With the annual spread of some 80 000 tonnes of pesticides, farmers are bound to get hit. However, the context for pesticide spraying has changed considerably over the years, and Europe has outlined new requirements related to the safety of operators, the general public, and the environment.

In 2005 alone, a total of 800 000 French farmers were exposed to pesticides. French public research institute Cemagref's Technologies for Farm-Equipment Safety and Performance Research unit is working to gain knowledge on the exposure of operators to phytosanitary products.

The latest project is building on a 2006 experimental study that centred on apple tree orchards needing some 30 phytosanitary treatments every year. The main objectives of the study were to obtain data on the phytosanitary exposure and contamination of operators, and to enhance the performance of protection cabs used during the spraying process. (Europa)
It was a classic case of a befuddled government throwing the baby out with the bathwater. Prime Minister Stephen Harper's solution to the worldwide shortage of medical isotopes, caused by the unexpected shutdown of a Canadian reactor, is the announcement that Canada will be out the medical isotope production business by 2016. (Victoria Star)
Stand by for idiot climate 'reports': House may vote on climate change bill next week
WASHINGTON - Legislation to drastically reduce carbon dioxide pollution blamed for global warming could be voted on by the U.S. House of Representatives as early as next week, Majority Leader Steny Hoyer said on Tuesday, as the Senate focused on the plan's tax implications for companies.

Hoyer, speaking to reporters, said he expects the House to wrap up action on the climate change bill, which is a high priority of the Obama administration, either next week or the week of July 6, following a holiday recess.

The House Energy and Commerce Committee approved the bill in May and Hoyer said committee chairman Henry Waxman, chairman of the House Energy and Commerce Committee, was ready to get it moving again.

But first, Waxman must work out problems that other committees, most notably the Agriculture panel. Farm community concerns include how alternative fuels such as ethanol will be treated, as well as land-use issues. (Reuters)
Nature demonstrates their absurd advocacy: US releases assessment of climate impacts
The White House opened its gates to a gaggle of science reporters Tuesday as administration officials and scientists released a much-anticipated assessment of global warming's impacts on the United States. The message - global warming is upon us - was delivered clearly and forcefully, several times over.
Hardly a novel finding, but, in a sign of the times, the audience proved receptive. The report echoed over the wires (see the Washington Post, New York Times) and filled up email in-boxes as environmental groups and politicians put their seal on the document.
President Barack Obama's chief science adviser, John Holdren, called the report "the most up-to-date, comprehensive and authoritative assessment" of global warming in the United States. The document focuses on regional impacts, he added, "talking about climate where people actually experience it: in their back yards."
At 196 pages, the document represents the final installment in a series of 21 assessments produced under the auspices of the Global Change Research Program, itself part of the US Climate Change Science Program. An earlier version of the document attracted some criticism last year, in part because it was released for public comment before the rest of the assessments were complete, but everything worked out in due course. ("The Great Beyond")
Inhofe Comments on New Government Global Warming Study
WASHINGTON, D.C. -U.S. Senator James Inhofe (R-Okla.), Ranking Member of the Senate Environment and Public Works Committee, today commented on a climate change study released by the Obama Administration.

"That the federal bureaucracy in Washington has produced yet another alarmist report on global warming is nothing new," Sen. Inhofe said. It's also no surprise that such a report was released just in time for the House vote on Waxman-Markey. What's clear is that despite millions of dollars spent on alarmist advertising, the American public remains rightly skeptical of the so-called 'consensus' on global warming.

"I would suggest that, given a little time, the world's preeminent scientists will quickly and thoroughly debunk this study. As has been clearly demonstrated by the Senate Minority report of over 700 scientists questioning global warming hysteria, the debate on the science remains wide open." (EPW)
Terence Corcoran for Junk Science Week: Decision-based evidence making
Decision-based evidence making isn't a joke. It's part of the plan, the policy, the way things are done

The Obama administration yesterday released its blockbuster global-warming propaganda document, "Global Climate Change Impacts on the United States." It's a doozy, filled with colour graphics, maps and dramatic pictures. The message: We're all going to climate hell. Action needed now.

Scrolling through the 200-page output reminded me of a funny phrase a policy-wonk friend invented to describe the current state of policy research around the world. He called it, jokingly, "decision-based evidence making." Everybody who hears the phrase cracks up.

The joke, obviously, is a flip version of the slogan "evidence-based decision making," which has been all the rage for years in other fields, notably health care. Google produces thousands of hits for the idea that decisions should be evidence-based.

But the art of policy making has moved on, led by the global warming crusade, which daily produces science reports that turn the original slogan on its head. The new Obama report yesterday joins the Global Humanitarian Forum's recent claim to have found evidence for up to 300,000 annual deaths from global warming (see Peter Foster's article) or the recent MIT climate projections (reviewed here).

Decision-based evidence making isn't a joke. It's part of the plan, the policy, the way things are done.

In 2005, the U.S. National Academy of Sciences, which advises the U.S. Government on science policy, published a book, titled Decision Making for the Environment: Social and Behavioral Science Research Priorities.

The advice in the book is pretty clear: "By focusing scientific efforts increasingly on decision relevance, such a program of measurement, evaluation, and analysis would increase the influence of empirical evidence and empirically supported theory in environmental decisions relative to the influences of politics and ideology .... Processes for determining which research is most decision-relevant should be participatory."

So there we have it. Decision and policy first, evidence later. That, in our book, is pure junk science. (Terence Corcoran, Financial Post)

Obama's Phil Cooney and the New CCSP Report

Imagine if an industry-funded government contractor had a hand in writing a major federal report on climate change. And imagine if that person used his position to misrepresent the science, to cite his own non-peer reviewed work, and to ignore relevant work in the peer-reviewed literature. There would be an outrage, surely . . .

The Obama Administration has re-released a report (PDF) first issued in draft form by the Bush Administration last July (still online PDF). The substance of the report is essentially the same as last year's version, with a bit more professionalism in the delivery. For instance, the photo-shopped picture of a flood appears to be removed and the embarrassing executive summary has been replaced by something more appropriate.

This post is about how the report summarizes the issue of disasters and climate change, including several references to my work, which is misrepresented. This post is long and detailed, which is necessary to support my claims. But stick with it, or skip to the end if you've seen the details before (and long-time readers will have seen them often), there is a surprise at the end. (Roger Pielke, Jr.)

The press, still clueless about temperature: Obama targets US public with call for climate action

Climate impacts report warns of flooding, heat waves, drought and loss of wildlife that will occur if Americans fail to act on global warming (Suzanne Goldenberg, The Guardian)
'Scaremongering': Scientists Pan Obama Climate Report:
'This is not a work of science but an embarrassing episode for the authors and NOAA'...'Misrepresents the science' (Marc Morano – Climate Depot)
Seven Climate Models, Seven Different Answers
In a new report, scientists used seven different climate models to assess human induced land cover change (LCC) at regional and global scales. The first results from the LUCID (Land-Use and Climate, IDentification of robust impacts) intercomparison study by Pitman et al. show no agreement among the models. This study indicates that land cover change is "regionally significant, but it is not feasible to impose a common LCC across multiple models for the next IPCC assessment." In other words, this important factor is missing from current models and scientists are at a loss as to how to add it. (Doug L. Hoffman, The Resilient Earth)
Yet another eye-roller: UN warns of 'megadisasters' linked to climate change
GENEVA — The United Nations on Tuesday raised the prospect of "megadisasters" affecting millions of people in some of the world's biggest cities unless more is done to heed the threat of climate change.

"We are going to see more disasters and more intense disasters as a result of climate change," UN Under Secretary General for Humanitarian Affairs John Holmes said at the opening of a four-day conference on reducing disaster risks. (AFP)
Asia set to become biggest climate change driver (Check out the Gorebots in the accompanying photo)
Protesters in alien costumes hold placards with a message as they stage a picket in time for the high-level discussion on climate change and clean energy Tuesday, June 16, 2009 at the Asian Development Bank in suburban Pasig City east of Manila, Philippines. The protesters were calling for a genuine climate change solutions and to stop the funding of coal powered technology which they claimed as the single greatest cause of climate change. (AP Photo/Pat Roque) (Pat Roque - AP)
MANILA, Philippines -- Asia's share of global greenhouse gas emissions could rise to more than 40 percent by 2030, making it the world's main driver of climate change, experts warned Tuesday.

The most populous continent with the fastest-growing economies in China and India already accounts for a third of world emissions of gases blamed for warming weather, including carbon dioxide, Asian Development Bank President Haruhiko Kuroda told a conference in Manila.

Its share of discharges from energy use has tripled over the past 30 years, he said. (Associated Press)
Yes, the Chinese are playing a really good game: Climate Trap
Officials from the Obama administration have been beating a steady path to China's door to talk about climate change.

Secretary of State Hillary Rodham Clinton was there in February. House Speaker Nancy Pelosi and other Congressional leaders visited last month, followed by experts from the Energy Department and the White House. There also has been regular contact at a series of "major economies" meetings that began during the Bush administration and include the 17 biggest emitters of greenhouse gases.

Without the enthusiastic participation of China — and, of course, the United States — negotiations in December in Copenhagen aimed at writing a new global agreement to replace the expiring 1997 Kyoto Protocol are almost sure to fail. The health of the planet is equally at stake. The United States is the largest per capita emitter of greenhouse gases; China is the biggest overall emitter. If they cannot agree on a common strategy, atmospheric levels of carbon dioxide are likely to reach potentially disastrous levels.

Ms. Pelosi found herself greatly encouraged by the dialogue but deeply afraid that the two countries would fall into an old trap: hiding behind each other so that neither would have to do anything difficult or expensive.

It's a legitimate fear. Even though the 1997 Kyoto Protocol was never submitted for ratification, senators from both parties made clear that they would never agree to any treaty that required the United States to cap its emissions without at the same time imposing similar limits on developing countries like China.

For their part, the Chinese have insisted — and continue to insist — that Washington move first and do more because, along with Europe, the United States bears responsibility for most of the increase in atmospheric concentrations of greenhouse gases over the last 150 years. (NYT)
Here's some advice: just say "No": Investors Call On SEC to Enforce Climate Change Disclosures
The investor community is making another attempt to push the U.S. Securities and Exchange Commission (SEC) to improve disclosure of climate change risks. Members of the Investor Network on Climate Risk (INCR) and other leading global investors sent a letter to the SEC this week requesting that the Commission address the lack of corporate disclosure of climate change and other material environmental, social, and governance (ESG) risks in securities filings.

Specifically, the investors are requesting that the SEC issue formal guidance on material climate-related risks that companies should disclose and enforce existing disclosure requirements for climate change and other risks such as water scarcity and labor practices. They also want the SEC to recognize shareholders' right to submit resolutions related to climate change and material environmental, social and governance issues as well as require the disclosure of these risks using the Global Reporting Initiative as a framework. (Environmental Leader)
Oh boy... Building a low-carbon future: the politics of climate change
Will the reconstruction of the global economy be positive for mitigating climate change? Is the move toward energy security at odds with a low-carbon society? Do we need the return of state planning to overcome the climate change challenge? How can the response to climate change be socially just? How can we forge an achievable but also equitable and legally secure international emissions deal at Copenhagen?

By addressing these questions, leading international thinkers and practitioners put forward a compelling new account of climate change politics and policies in this pamphlet, demonstrating how a low-carbon future can be built by a revitalised co-existence of markets and the state, as well as a strong political narrative of hope and opportunity. (The Politics of Climate Change)
Climate change divides the Alps down the middle - Global warming is already causing flooding in the north and water shortages in south, report says
The dramatic effect of climate change on the Alps comes into focus as never before this week with the publication of a major report which reveals that the mountain range is rapidly dividing into two contrasting climatic zones, each posing new problems. (The Independent)
The parish records of tiny mountain communities high in the Alps chronicle great suffering during the Little Ice Age. The French historian Le Roy Ladurie has likened the fluctuations of Alpine glaciers to the endless cycles of ocean tides. After centuries of "low water" during the Middle Ages, the ice sheets were high in the mountains. Then, around A.D. 1300, the tide began to rise and the glaciers spread downslope. A glacial "high tide" brought the ice deep into foothill valleys between 1590 and 1850. The greatest thrusts occurred in the seventeenth century and again in 1818--1820 and 1850--1855, scarring villages and decimating Alpine pastures. By 1860 the tide had turned and a great retreat began. By 1900 many glaciers had re­ceded more than two kilometers deeper into the mountains in just forty years. -- Brian Fagan, Floods, Famines, and Emperors: El Nińo and the Fate of Civilizations (Basic Books, 1999). chapter on LIA
Guest Essay by Willis Eschenbach
Abstract

The Thermostat Hypothesis is that tropical clouds and thunderstorms actively regulate the temperature of the earth. This keeps the earth at a equilibrium temperature.
Several kinds of evidence are presented to establish and elucidate the Thermostat Hypothesis – historical temperature stability of the Earth, theoretical considerations, satellite photos, and a description of the equilibrium mechanism. (Watts Up With That?)
Evaluation Of Vegetation Effects On The Generation And Modification Of Mesoscale Circulations By Segal Et Al 1988
The paper for today documents how landscape patterning, such as presented in yesterday's weblog, result in the generation of mesoscale circulations.

Segal, M., R. Avissar, M.C. McCumber, and R.A. Pielke, 1988: Evaluation of vegetation effects on the generation and modification of mesoscale circulations. J. Atmos. Sci., 45, 2268-2292. (Roger Pielke Sr., Climate Science)
Over at MasterResource.org is an article looking at EPA's Proposed Endangerment and Cause or Contribute Findings for Greenhouse Gases Under Sections 202(a) of the Clean Air Act, and wonders whether or not the EPA has set its sight on the correct gas. The EPA's focus seems to be on carbon dioxide, but a very strong case can be made that the net effect of increasing atmospheric carbon dioxide concentrations may not be so bad (in fact, it may be quite good). So instead of risking the possibility that if they consider the climate impacts of CO2 alone they very well may not be able to build a case for an "endangerment to public health or welfare," the EPA has lumped CO2 together with five other greenhouse gases thus watering down the positive aspects of CO2 with the potential negative ones from the other gases.
The MasterResource piece argues that to make a fair assessment of its effect on climate, CO2 should be unlumped and considered on its own. (WCR)
From CO2 Science this week:
Editorial:
The Pharmacological Activity of Scutellaria Plants: How is it affected by the ongoing rise in the atmosphere's CO2 concentration?
Medieval Warm Period Record of the Week:
Was there a Medieval Warm Period? YES, according to data published by 712 individual scientists from 415 separate research institutions in 41 different countries ... and counting! This issue's Medieval Warm Period Record of the Week comes from Iceberg Lake, Alaska, USA. To access the entire Medieval Warm Period Project's database, click here.
Subject Index Summary:
Ocean Temperatures (The Past Few Centuries): What do multi-century proxy sea surface temperature records suggest about the theory of CO2-induced global warming?
Plant Growth Data:
This week we add new results of plant growth responses to atmospheric CO2 enrichment obtained from experiments described in the peer-reviewed scientific literature for: Freshwater Diatom (Hu and Gao, 2008), Marine Diatom (Hu and Gao, 2001), Tropical Bromeliad (Monteiro et al., 2009), and Tropical Orchid (Monteiro et al., 2009).
Journal Reviews:
The Glacial Climate of Ammassalik Island, Greenland: How has it varied over the past century? ... and what do the results tell us about the cause of this behavior?
Temperature of North-Central Shaanzi, China, Since AD 1826: When was it warmest?
Effects of CO2 on Cereal Grain and Protein Production: Is one effect positive and the other negative?
Effects of Elevated CO2 on Rice Leaves: Mature leaves provide all sorts of CO2-enhanced help to developing leaves as the growth process proceeds.
Salinity Stress in Tomato Plants: ... is alleviated by atmospheric CO2 enrichment. (co2science.org)
June 16, 2009
This year marks the 40th anniversary of President Richard Nixon's start of the war on drugs, and it now appears that drugs have won.

"We've spent a trillion dollars prosecuting the war on drugs," Norm Stamper, a former police chief of Seattle, told me. "What do we have to show for it? Drugs are more readily available, at lower prices and higher levels of potency. It's a dismal failure."

For that reason, he favors legalization of drugs, perhaps by the equivalent of state liquor stores or registered pharmacists. Other experts favor keeping drug production and sales illegal but decriminalizing possession, as some foreign countries have done.

Here in the United States, four decades of drug war have had three consequences:

First, we have vastly increased the proportion of our population in prisons. The United States now incarcerates people at a rate nearly five times the world average. In part, that's because the number of people in prison for drug offenses rose roughly from 41,000 in 1980 to 500,000 today. Until the war on drugs, our incarceration rate was roughly the same as that of other countries.

Second, we have empowered criminals at home and terrorists abroad. One reason many prominent economists have favored easing drug laws is that interdiction raises prices, which increases profit margins for everyone, from the Latin drug cartels to the Taliban. Former presidents of Mexico, Brazil and Colombia this year jointly implored the United States to adopt a new approach to narcotics, based on the public health campaign against tobacco.

Third, we have squandered resources. Jeffrey Miron, a Harvard economist, found that federal, state and local governments spend $44.1 billion annually enforcing drug prohibitions. We spend seven times as much on drug interdiction, policing and imprisonment as on treatment. (Of people with drug problems in state prisons, only 14 percent get treatment.)

I've seen lives destroyed by drugs, and many neighbors in my hometown of Yamhill, Oregon, have had their lives ripped apart by crystal meth. Yet I find people like Mr. Stamper persuasive when they argue that if our aim is to reduce the influence of harmful drugs, we can do better. (Nicholas D. Kristoff, NYT)
Obama Open to Reining in Medical Suits
WASHINGTON — The American Medical Association has long battled Democrats who oppose protecting doctors from malpractice lawsuits. But during a private meeting at the White House last month, association officials said, they found one Democrat willing to entertain the idea: President Obama.

In closed-door talks, Mr. Obama has been making the case that reducing malpractice lawsuits — a goal of many doctors and Republicans — can help drive down health care costs, and should be considered as part of any health care overhaul, according to lawmakers of both parties, as well as A.M.A. officials. (NYT)
Sensation makes headlining news but not good science
The award for the most sensational swine flu story goes to The Age. The number of swine flu victims in Australia was overstated by 5,500–fold.

Today's news headlined: "One-third of Victorians may have flu." According to the story, "up to one-third of Victorians could now be infected with swine flu, an expert said yesterday, as the Federal Government announced it was preparing to ramp up its response to the virus in coming days." Last night, Health Minister Nicola Roxon was reported as saying that the total number of people in Australia infected with the swine flu had hit 1,515.

Fact check: This equals about 0.006% of the Australian population — the Australian population was 21,814,135 people as of June 15, 2009, 12:26am, according to the Australia Bureau of Statistics.

Health surveillance finding about 0.006% of the Australian population infected with swine flu is a far cry from one in three, 33.33%, as is being claimed. Even if every single case of swine flu in Australia came from Victoria, that would only represent 0.028% of the Victorian population (5,364,800 people per Australia Bureau of Statistics). (Junkfood Science)
New Flu Has Been Around For Years In Pigs: Study
WASHINGTON - The new H1N1 virus, which has caused the first pandemic of the 21st century, appears to have been circulating undetected among pigs for years, researchers reported on Thursday.

Although health officials have been watching for new influenza viruses in humans, animal health regulators have missed the opportunity to check swine, the researchers reported.

Britons Andrew Rambaut of the University of Edinburgh and Oliver Pybus of Oxford University, and Yi Guan of the University of Hong Kong examined the genetic sequence of the new H1N1 swine flu virus.

Like others who have done the same, they show it is a mixture of other viruses that had been circulating in pigs, one of which was itself a mixture including swine, human and avian-like genetic sequences.

"We show that it was derived from several viruses circulating in swine, and that the initial transmission to humans occurred several months before recognition of the outbreak," they wrote. (Reuters)
Senior Democrat Says Obama's Czars Unconstitutional
Last week President Obama appointed yet another "czar" with massive government power, answering only to him. Even before this latest appointment, the top-ranking Democrat in the Senate wrote President Obama a letter saying that these czars are unconstitutional. President Obama's "czar strategy" is an unprecedented power grab centralizing authority in the White House, outside congressional oversight and in violation of the Constitution. (Ken Klukowski, Townhall)
Memo to Starbucks: Dig In, Smell the Coffee, Fight Back
Starbucks, that epitome of a socially-conscious corporation, is now the target of an escalating campaign to blacken its name. One can understand why radical activists would go after discount retailing behemoth Wal-Mart. But who would have thought they'd also have classy Starbucks in their sights? (Carl Horowitz, Townhall)
Why those oh-so-healthy diet foods make us eat even more
On a diet but struggling to shed the pounds, or - horror of horrors - actually gaining weight?

Well it could be because you're on a diet, according to scientists.

A study has shown that when faced with a healthy, low-calorie dish, we instinctively increase the portion on our plate or feel justified in going back for second helpings.

Researchers at the University of Bristol discovered those on low-calorie diets believe you can't have too much of a good thing and end up consuming just as many calories as if they were eating regular dishes.

'A person's perception of how full a meal will make them feel will no doubt affect portion size,' said Lisa Miles, of the British Nutrition Foundation. 'It's so important to be aware of behavioural triggers for overeating.' (Daily Mail)
Rightly: Health nazis losing obesity war as pies return to school canteens
THE Aussie pie, pizzas and sausage rolls are back in school canteens as the war against child obesity falters and threatens to collapse.

Lollies, ice creams, chips and even banned sports drinks have also re-emerged on school menus because thousands of families are snubbing healthier foods.

Nutritionists and dietitians are desperately trying to rescue the $750,000 school health campaign launched five years ago by former Premier Bob Carr.

They are offering "low fat" Aussie beef pies, pizzas made with wholemeal pita bread and vegetables and chicken burgers to children who turn their noses up at salads and wraps.

The anti-health push is greatest at secondary level where students leave school grounds to eat at local fast food outlets or order in takeaway pizza on their mobile phones. (Daily Telegraph)
Indoor Air Pollution Kills 46,000 People in Bangladesh Every Year
Around 32,000 children below five years and 14,000 adults die of acute lower respiratory infections (ALRI) caused by indoor air pollution every year in Bangladesh, according to the World Health Organization (WHO).

Andrew Trevett, an environmental health advisor of the WHO, disclosed this while speaking at a workshop on indoor air pollution held here on Monday, national news agency BSS reported.

Trevett said there is a double risk of pneumonia among kids besides tuberculosis, asthma, cardiovascular diseases, low birth weight and prenatal health outcomes due to the indoor air pollution.

Trevett, acting country representative of the WHO in Bangladesh, attributed the risk due to lack of using well-designed stoves for cooking meals across the country, the BSS said. (Xinhua)
Alaska's Rat Island Rat-Free After 229 years
ANCHORAGE, Alaska - Alaska's Rat Island is finally rat-free, 229 years after a Japanese shipwreck spilled rampaging rodents onto the remote Aleutian island, decimating the local bird population.

After dropping poison onto the island from helicopter-hoisted buckets for a week and a half last autumn, there are no signs of living rats and some birds have returned, according to the U.S. Fish and Wildlife Service.

Rats have ruled the island since 1780, when they jumped off a sinking Japanese ship and terrorized all but the largest birds on the island. The incident introduced the non-native Norway rat -- also known as the brown rat -- to Alaska.

The $2.5 million Rat Island eradication project, a joint effort between the U.S. federal government, the Nature Conservancy and Island Conservation, is one of the world's most ambitious attempts to remove destructive alien species from an island.

Now there are signs that several species of birds, including Aleutian cackling geese, ptarmigan, peregrine falcons and black oystercatchers, are starting to nest again on the 10-square-mile (26-sq-km) island. (Reuters)
No more Mr Rice Guy: British farmers sell up to make a 'green' profit
British farmers, crippled by the credit crunch and the high price of grain, fertilizer and diesel, will be glad to hear that the RSPB has chirped up with a fix: why not transform your farm into a nature reserve? The birds and the bees will thank you, and what's more, you'll get thirty quid for every hectare you claw back from dreaded crop. Who knows, you might even make a profit, the RSPB concludes.
There's a teeny-weeny not-so-greeny catch, of course.
If the British farmer stops growing wheat and other food crops, other countries will have to farm even more land and cut down even more forest to keep us fed. Sure, there's plenty of arable land out there dying to be farmed (take the Black Belt of Ukraine, for instance), but as the Food and Agriculture Organization of the United Nations points out here, most of it is currently stashed underneath species-brimming, carbon-storing tropical rainforests in South America and Africa:
'By 2030, crop production in the developing countries is projected to be 70 percent higher than in 1995/97. About 80 per cent of this increase will continue to come from intensified crop production ... the rest will come from further expansion of arable land. Arable land in the developing countries is projected to increase by 12 per cent (an additional 120 million hectares), most of it in South America and sub-Saharan Africa, with an unknown but probably considerable part coming from deforestation'. So, farming out Britain's farms may not be such a boon for biodiversity after all. (BBC Blog of Bloom)
Online Petition: The next significant solar minimum should be called "The Eddy Minimum"
Link to sign the petition (don't use handles please)
Jack Eddy was a solar scientist who discovered the sunspot period known as "Maunder Minimum" in the 1970's, and despite intense academic pressure of the consensus then, argued that this demonstrated that our sun was not constant, but indeed a slightly variable star.
A humble man, he didn't even name his discovery after himself as some scientists are known to do.
Jack Eddy recently passed away, as announced on WUWT here
Fellow solar astronomer and friend Dr. Leif Svalgaard announced his plan to present this idea formally in comments there:
At the Solar Physics Division [of the American Astronomical Society] next week in Boulder, CO, I will formally request that if a significant solar minimum materializes that it be called the "Eddy Minimum"
If you support this idea, please sign the petition so that Leif can present it with his formal request. (WUWT)
Sunspots Today: A Cheshire Cat – New Essay from Livingston and Penn
This arrived in my email tonight from Bill Livingston. It is hot off the press, date June 11th. I believe WUWT readers will be some of the first to see this. – Anthony

Guest Essay by:
W. Livingston, National Solar Observatory, 950 N. Cherry Ave, Tucson AZ 85718;
M. Penn, National Solar Observatory, Tucson AZ

Physical conditions in the infrared at 1.5 microns, including maximum magnetic field strength and temperature, have been observed spectroscopically in 1391 sunspots 1990 to 2009 (1). We emphasize the quantitative difference between our IR sunspot measurements and the visible light results from most solar magnetographs employed world-wide. The latter are compromised by scattered light and measure flux, not field strength. A lower limit of ~1800 Gauss is required to form spot umbra. The umbral maximum field strength has declined over the above interval, perhaps because spots have on average diminished in size. The present condition of solar activity minimum has more spotless days than since the 1910s (2). The Cheshire Cat behavior is related to magnetic surface fields often appearing without accompanying dark spots.

Sunspots recently are behaving like a Cheshire Cat: the smile is there (magnetic fields) but the body is missing (no dark markings). We are unsure about past cycles but at present sunspots, with their usual umbrae and penumbrae, are failing to materialize. For hundreds of years the Sun has shown an approximately periodic 11-year alteration in its activity where the number of sunspots increases and then decreases. Sunspots are dark regions on the solar disk with magnetic field strengths greater than 1500-1800 Gauss. The last sunspot maximum occurred in 2001. Magnetically active sunspots at that time (Figure 1A) produced powerful flares, caused large geomagnetic disturbances, and disrupted some space-based technology. (WUWT)
Too Little CO2 To End Life On Earth
It is no surprise to anyone who has studied the history of our planet and the life it harbors that CO2 levels have been falling for billions of years. Despite all the hoopla over rising CO2 levels, eventually Earth will have lost so much carbon dioxide from its atmosphere that plants and trees will suffocate, signaling an end to life as we know it. Now, a team of scientists from the California Institute of Technology, led by physicist King-Fai Li, have proposed a way to avert disaster—get rid of much of the atmosphere.
In a paper titled "Atmospheric pressure as a natural climate regulator for a terrestrial planet with a biosphere," published in the June 1 issue of the Proceedings of the National Academy of Sciences (PNAS), Li et al., suggest that the life span of the biosphere can be extended at least 2.3 billion years, more than doubling previous estimates. Here is a description of the problem from the paper's online abstract:
Lovelock and Whitfield suggested in 1982 that, as the luminosity of the Sun increases over its life cycle, biologically enhanced silicate weathering is able to reduce the concentration of atmospheric carbon dioxide (CO2) so that the Earth's surface temperature is maintained within an inhabitable range. As this process continues, however, between 100 and 900 million years (Ma) from now the CO2 concentration will reach levels too low for C3 and C4 photosynthesis, signaling the end of the solar-powered biosphere.
There are three basic categories of plants when it comes to photosynthesis: C3, C4 and CAM. The difference between them are the ways in which CO2 is extracted from the air and the primary products of photosynthesis. In C3 plants the enzyme involved in photosynthesis, RUBISCO, is also the enzyme involved in the uptake of CO2. Examples of C3 plans include wheat, barley, potatoes and sugar beets—most plants are of this type. (Doug L. Hoffman, The Resilient Earth)
Crops under stress as temperatures fall
Our politicians haven't noticed that the problem may be that the world is not warming but cooling, observes Christopher Booker. (Daily Telegraph)
A Three-Dimensional Numerical Model Of The Sea Breezes Over South Florida By R.A. Pielke Sr. 1974
For the next two weeks, my website is going to present each day an earlier research paper that was published by my research group, with a short comment on its relevance to the current debate on climate science.
The first paper documents how important landscape configuration is on the patterning of deep cumulus convection. Figures 7 and 18, for example, clearly shows this effect from a satellite photo.
Pielke, R.A., 1974: A Three-Dimensional Numerical Model of the Sea Breezes Over South Florida. Mon. Wea. Rev., 102, 115–139.
The abstract reads
"An eight-level three-dimensional primitive equation model which includes a detailed boundary layer parameterization scheme has been used to describe the initiation and evolution of sea-breeze convergence patterns over south Florida as a function of the surface heat and momentum fluxes and of the large-scale synoptic forcing. A minimum grid spacing of 11 km was used. Model results are presented for several different initial conditions and the results, when compared against cumulus cloud and shower patterns, demonstrate that the dry sea-breeze circulations are the dominant control on the locations of thunderstorm complexes over south Florida on undisturbed days.
It is also shown that, in contrast to the differential roughness, the differential heating between land and water over south Florida is the primary determinant of the magnitudes of convergence. The values of surface roughness, however, indirectly influence convergence patterns by affecting the intensity of the vertical turbulent transport of heat and momentum.
It is found that the sea breeze over south Florida accumulates synoptic-scale moisture in the convergence zones, since the magnitudes of moisture convergence are relatively unaffected by evaporation from the ocean at least for a period of 10 hours or so.
The results of the numerical experiments suggest that, in order to properly interpret the results of the Experimental Meteorology Laboratory's cloud-merger seeding experiments over south Florida, an appreciation and understanding of the sea-breeze circulations are required." (Roger Pielke Sr., Climate Science)
Australia's forests key to fighting global warming
CANBERRA - Ancient Australian forests are key to fighting climate change and contain the world's most dense carbon store, eclipsing tropical rainforests as efficient greenhouse gas absorbers, scientists said on Tuesday.

Towering Mountain Ash forests covering Victoria state's cool highlands hold four times more carbon, or around 1,900 metric tons of carbon per hectare, than tropical forests, scientists at the Australian National University said.

"The trees in these forests can grow to a very old age, at least 350 years, and they can grow very large, very tall, and they grow very dense, heavy wood," said Brendan Mackey, a professor of environment science.

The researchers studied biomass data from 132 forests around the world to discover regions storing the most carbon, with results published in the U.S.-based Proceedings of the National Academy of Sciences.

The Australian forest was compared to old growth tracts on the United States Pacific Coast, Siberia, the central Amazon, Thailand and Cambodia, Venezuela, Finland and elsewhere.

The findings overturn conventional thinking about the carbon density of different forest types that until now held that tropical rainforests were the most carbon-dense, Mackey said. (Reuters)
EU, US criticised for low profile in Bonn climate talks
The EU and the US took a backseat at the negotiating table during the second round of global climate talks in Bonn, while Japan shocked developing countries by announcing a "shameful" emissions reduction target. (EurActiv)
Global warming: India, China unite against West
BONN: India-China unity held firm at the climate change talks here with the two big Asian countries defeating a bid by developed nations to offer
limited reductions while seeking concrete commitments from ''third world'' nations on control and mitigation of greenhouse gases. (Times of India)
Nations May Form Global CO2 Market Without U.N. Deal
NEW YORK - Rich countries may act on their own to reduce greenhouse gas emissions by developing a carbon market they hope will lure in poor nations even if U.N. climate talks get bogged down, experts said.

Nearly 200 countries have been trying to reach an agreement to replace the Kyoto Protocol on global warming with a December deadline at a meeting in Copenhagen approaching.

But there remains a large rich-poor divide. Developing countries want industrialized countries to make deep cuts in greenhouse gas emissions in the international agreement. Industrialized countries want poor countries to take on binding commitments.

To get past the differences, the rich world, including the European Union and the United States, may form a carbon market outside or parallel to the U.N. talks. Rapidly developing countries like China may be inspired to join the market to sell emissions offsets such as clean energy projects. (Reuters)
Not exactly bigger than Ben Hur, with a cast of, well, several: Australians Demand More Action On Climate Change
SYDNEY - Hundreds of environmental activists took to the streets of Australia's main cities on Saturday, saying the Labor government was not doing enough on climate change.

The protests came ahead of a vote in the upper house Senate next week on the government's planned emissions trading scheme, which the protesters regard as inadequate. (Reuters)
Australia Leads Media Debate On Global Warming
CHURCHVILLE, VA—A major country is getting media debate on the science of global warming for the first time ever—thanks to Australia's Senator Steve Fielding. As one of a half-dozen swing votes on Prime Minister Rudd's massive carbon tax bill, Fielding recently spent his own money to attend an international conference of climate skeptics in Washington, D.C. (Dennis T. Avery, CGFI)
Obligatory eye-roller: Gossip and mistrust replace progress at Bonn as campaigners fear the US will settle for deal with China - Despite the hardened scientific view since Kyoto, the deal at Copenhagen risks being another messy compromise
s another set of climate talks wrap up with little outward sign of progress, are the chances of a new global deal to combat the threat of global warming slipping out of reach? Even battle-hardened green campaigners saw few reasons for optimism this week in Bonn. One group was considering whether to simply reissue the same press release about the state of negotiations they sent out last year, partly as a protest at the impasse, but partly because the picture has simply not changed since.

The deadlock extends further back than last year. Since the messy compromise that was the Kyoto Protocol in 1997, climate change has always been more about the politics than the science. And while the message from the scientists has hardened over the last decade, the politics has remained largely the same. (David Adam, The Guardian)
He may even believe carbon constraint is necessary (poor blighter): Bargaining over climate change futile
Excuse me, which war are we fighting: The war against climate change, or a war over climate change?

We (by that I mean all the people in the world) will most likely have a war of the second sort. That is, if most conditions laid out by various countries - in the run-up to the UN climate change conference, slated for Dec 7-18, 2009, in Copenhagen - is any indication.

In such a war, the industrialized countries are unwilling to commit to any significant cutback on their emissions unless (as they demand) the larger developing economies, at the same time, are willing to pledge mandatory caps on their emissions. (China Daily)
Scared silly about global warming - Exaggerating the dangers of climate change does more harm than good
The continuous presentation of scary stories about global warming in the popular media makes us unnecessarily frightened. Even worse, it terrifies our kids.

Former US vice president Al Gore famously depicted how a sea-level rise of 6m would almost completely flood Florida, New York, Holland, Bangladesh and Shanghai, even though the UN estimates that sea levels will rise 20 times less than that, and do no such thing.

When confronted with these exaggerations, some of us say that they are for a good cause and surely there is no harm done if the result is that we focus even more on tackling climate change. A similar argument was used when former US president George W. Bush's administration overstated the terror threat from Iraqi dictator Saddam Hussein.

But this argument is astonishingly wrong. Such exaggerations do plenty of harm. Worrying excessively about global warming means that we worry less about other things, where we could do so much more good. We focus, for example, on global warming's impact on malaria — which will be to put slightly more people at risk in 100 years — instead of tackling the half-billion people suffering from malaria today with prevention and treatment policies that are much cheaper and dramatically more effective than carbon reduction would be. (Bjorn Lomborg, Taipei Times)
The American Energy Act: Finally! An Energy Bill With Some Real Energy In It!
It should be obvious, but in Washington it is often not: A big part of the solution to America's energy challenges involves making better use of the resources available beneath American soil and territorial waters.

Unfortunately, the federal government has either locked up much of these oil and natural gas reserves or tied them up with insurmountable red tape. While the current Congress and Administration's idea of smart energy policy is to add to this already-daunting regulatory burden, the recently introduced American Energy Act strikes a blow for fewer constraints and more domestic energy in the years and decades ahead. (Ben Lieberman, Heritage Foundation)
June 15, 2009
This utter rubbish, again: Hormone Experts Worried About Plastics, Chemicals
WASHINGTON - Hormone experts said on Wednesday they are becoming worried by a chemical called bisphenol A, which some politicians say they want taken out of products and which consumers are increasingly shunning.

They said they have gathered a growing body evidence to show the compound, also known as BPA, might damage human health. The Endocrine Society issued a scientific statement on Wednesday calling for better studies into its effects. (Reuters)
Update: Science Suppressed: How America became obsessed with BPA (.pdf)
A handful of scientists and environmental activist groups claim that bisphenol A is the biological equivalent of global warming, and its presence in plastic bottles and can linings is endangering "millions of babies." Their message – and their accusation that the Food and Drug Administration has been swayed by industry-sponsored studies and has ignored vital scientific evidence – has led Congress to ask the agency to re-examine the safety of the chemical. A decision is expected by the end of the summer.

Missing in this debate is that it's not just "industry groups" that think BPA shouldn't be banned – or just industry-sponsored studies that say it's safe. Scientists, regulators, and politicians in Europe, Australia, and Japan have all rejected as methodologically flawed, badly conducted or irrelevant the studies that purported to show that the chemical is harmful. – Some have warned that banning it could actually endanger the public. Now that the National Institutes of Health has acknowledged it funded several poorly-designed studies on BPA – the very research that activists touted as evidence that the chemical is deadly – it's time to ask whether America has been spun.

In March this year, Roselyne Bachelot, France's Minister for Health, criticized Canada for banning the chemical bishpenol A (BPA), from polycarbonate baby bottles. "Reliable studies", she told the National Assembly, showed that the chemical was harmless. The European Union's Food Safety Authority had found no cause for alarm, nor did separate investigations by regulatory bodies and expert panels in France, Germany, Switzerland, Denmark, and Norway. Canada's decision, she said, was not rational.

Now, the United States appears to be going down the same path as Canada, with states voting to ban BPA even as Canada admitted it found no evidence that people were at risk. But why had a substance no one had ever heard of triggered such a reaction when the rest of the world had found no cause for concern? (Trevor Butterworth, STATS)
Fear mongering by the Endocrine Society
The precautionary principle strikes again, as the Society's overblown findings are being trumpeted in the mainstream media.

"When an activity raises threats of harm to the environment or human health, precautionary measures should be taken even if some cause and effect relationships are not fully established scientifically."

To the uninitiated, this principle may sound good, but in practice there have been virtually no demonstrated benefits to balance the well-documented failures and even catastrophes. All but the most strident Greens now agree that the banning of DDT was a tragic mistake, leading to the deaths of millions of Africans from malaria. Closer to the present, a mostly moronic Congress was quick to exploit the lead-poisoning death of young Jarnell Brown, with the patently ridiculous and destructive Consumer Product Safety Improvement Act—quite possibly the worst law passed in the last 50 years.

At any rate, the charm that killed Jarnell was proscribed by a law dating back to 1978.

In calling for reduced use of BPA—an important chemical proven safe both by usage experience as well as by extensive FDA testing—the Society is exposing itself as a bunch of PC know-nothings. How ironic that their big scientific statement came out only a few weeks after the wonderful Fisch epi study that drove a stake through the heart of virtually all of their premises.

There is much wrong with the Society's "Scientific Statement" on endocrine-disrupting chemicals, and I cannot cover it all here, but will mention a few things:

This entire body of so-called knowledge has a phenomenal over-reliance on sometimes absurd rodent studies. I challenge you to read some of the papers cited, and you will marvel at how much the currency of peer-reviewed journal articles has been devalued. Apparently, all a budding researcher need do is pick a chemical, posit some dire consequence, and no matter how bad the methodology or ambiguous the results, as long as the PC (that is, dire) conclusion is obtained, it will be published. (Shaw's Eco-Logic)
Update: Disrupting the "endocrine disruptor" hypothesis
That's the title of my latest HND piece, which speculates on how the "endocrine disruptor" mission got started. Along the way, we look at the consequences of overzealous regulators, and mention two articles (one already covered in this blog), which espouse rather different views of the situation.
The second article was written by a true believer—Stephanie Engel—who posits that ":Any level higher than zero (of phthalates) is to some degree abnormal," and even objects to calling phthalates "trace chemicals." The article attempts to relate findings in an infant behavior test (BNBAS) to phthalate exposure, although the results—to be kind—are inconclusive.
I promise you that ten or fifteen years ago, this paper would not have been published.
I posed a few questions to Engel, which to her credit she did answer quickly...
Shaw Question 1. Since sex-specific effects were hypothesized a priori, what specific hormones do you think are involved? How do these hormones relate to such factors as can be measured with BNBAS?
Engel's answer: Research has shown that phthalates can be anti-androgenic (i.e. interfere with testosterone), anti-estrogentic, and/or estrogenic. They are known reproductive toxicants that have been shown to be related to reduced anogenital distance in both animal and human studies. Previous studies have shown that boys and girls perform slightly differently on the BNBAS overall, which may be related to differences in sex hormones/ brain development. We therefore hypothesized that phthalates may impact BNBAS differently in boys and girls.
Shaw comment: She did not mention any specific hormones, referring only to speculations derived from earlier research. Normally, if a biological effect is proposed, some mechanism should be suggested.
Shaw Question 2. You state that the median phthalate biomarker concentrations are within the range reported on another survey. Does this mean that most of the subjects were in a normal range?
Engel's answer: I am not comfortable with referring to phthalate biomarker concentrations as "normal" or their range as "normal". Normal implies endogenous levels, and phthalates are exogenous environmental toxicants. Any level higher than zero is to some degree abnormal. However, the levels that we measured in these women were in the range of what has been reported in the large, population-based NHANES study. This implies that the women in our cohort were no more highly exposed than the general population is (i.e. we are not describing an unusually highly exposed population).
Shaw comment: Normally, if one suspects an effect from a particular environmental chemical, tests are run on a normal as well as an occupationally-exposed cohort (or at least a cohort that has a higher exposure) to allow for a classic control. Since nearly everyone is exposed to phthalates, the researcher should have tried to find a cohort (possibly Amish people, who might not use modern personal care products??) with a much lower exposure.
Shaw Question 3. Did you determine if lifestyle factors could explain the differing levels of phthalate metabolites in the women, or, again, did you simply see a normal range of titers?
Engel's answer: We performed multivariate analyses that considered lifestyle factors that may be both associated with biomarker concentrations and BNBAS domains. In general everyone is exposed to phthalates. Women tend to have higher exposure to lower molecular weight phthalates than men do because they tend to use more personal care products that contain these chemicals. The purpose of this analysis was not to explain variation in phthalate levels (this has already been done), but to determine whether prenatal phthalate biomarker concentrations associate with neonatal behavior, after accounting for factors that might be associated with both phthalates and neonatal behavior. We found that phthalates were associated with neonatal behavior, particularly for girls, and particularly for the domains of orientation and quality of alertness.
Shaw Question 4. Since you are trying to look at effects of a trace chemical, how wise is it to rely on a questionnaire to determine smoking, alcohol consumption, and illegal drug use--especially if CDC was running the urine tests--and presumably could have tested for such activities?
Engel's answer: I think characterizing phthalates as a "trace chemical" is inaccurate. Phthalate exposure in the general population is orders of magnitude higher than most other known environmental toxicants (PCBs, lead, methylmercury, organophosphate pesticides, bisphenol A). However, your question as to whether self-report is adequate to measure smoking, alcohol consumption and illegal drug use has also been addressed in methodological studies. Smoking is variable during pregnancy as women tend to repeatedly try to quit or cut-back, so biomarker measuring of cotonine in urine during pregnancy has almost as many problems as questionnaire based assessments (a spot cotinine level only addresses 2 week exposure). Methodological studies has found maternal self-reported smoking to be more accurate. Alcohol consumption cannot be assessed through biomarkers, and is probably under-reported. Illegal drug use can be measured through biomarkers, and is probably under-reported by questionnaire. However, these two factors would have to strongly associate with phthalate exposure to represent a substantial bias in our study. Neither do.
Shaw comment: Sorry, not good enough. Since all the women are exposed to phthalates, how this associates with illegal drug use is irrelevant. Certainly, illegal drug use could affect the BNBAS, and to not check for it is simply ignoring a huge confounding factor. My take is that the women only agreed to the urine tests on the promise that illegal drug use was not going to be examined, although this is obviously not mentioned in the paper.
I am still waiting for an unequivocal study showing real health effects in real humans from these endocrine disruptors, but I'm not holding my breath. (Shaw's Eco-Logic)
Paradoxes — Compel us to think
We may know, intellectually, that correlations can never show causation, but when a correlation seems to confirm a reason we believe, it's very easy to find ourselves falling for the fallacy, anyway, and to not even consider other explanations. We may call our belief "common sense" or what "everyone knows," without realizing that we've come to believe it simply because it's all we ever hear. It may never even occur to us to question an axiom — especially if we never hear about the evidence which contradicts or disproves it. The obesity paradox wouldn't be a paradox at all, for example, if the public had been hearing objective reports of medical research all along. (Junkfood Science)
Fracture risk doubled after obesity surgery
NEW YORK - The dramatic and sustained increase in bone turnover that occurs following surgery for obesity, or "bariatric surgery," translates into a significantly increased risk of fractures, especially in the hands and feet, according to a study presented today at The Endocrine Society's annual meeting in Washington, DC.

The study team, from the Mayo Clinic, Rochester, Minnesota, compared the fracture rate in 97 patients (average age of 44 years) who underwent bariatric surgery to the rate expected in individuals of the same age and sex in the general population.

Gastric bypass was performed in 90 percent of the subjects while 10 percent had either vertical banded gastroplasty or biliopancreatic diversion. Eighty-six of the subjects were women.

Within an average of 7 years after surgery, 21 bariatric surgery patients experienced a total of 31 fractures, the investigators report.

"We showed that patients who have had bariatric surgery have about a twofold increased risk in developing a fracture or sustaining a fracture as compared to the normal population," said study presenter Dr. Elizabeth Chittilapilly Haglind. (Reuters Health)
Blocking A Muscle Growth-limiting Hormone Protects Against Obesity And Atherosclerosis
Knockout of myostatin, a growth factor that limits muscle growth, can decrease body fat and promote resistance against developing atherosclerosis, or "hardening" of the arteries, according to a new study conducted in mice. The results were presented June 11 at The Endocrine Society's 91st Annual Meeting in Washington, D.C. (ScienceDaily)
Science, belief and rational debate
The scientific method is a valuable way to advance objective knowledge. By testing a hypothesis against observation, it can either be falsified or supported. Not proved, of course, but nevertheless over time sufficient evidence can accumulate for a hypothesis to be generally accepted as the best available explanation. It is then known as a theory. Hence, although the vast majority of scientists and citizens (at least in Europe) accept Darwin's description of evolution, this is still regarded as a theory rather than fact. This is important, because as our understanding develops, apparently satisfactory theories may be replaced by others. (Scientific Alliance)
Health workers free to 'fog' mosquitoes
OROVILLE — Health workers are free to "fog" mosquitoes with pesticides as usual this year, due to a court ruling this week.

The ruling allays fears that without fogging, there might have been a rise in West Nile virus this year. The virus is transmitted by mosquitoes.

"I'm very happy for the sake of the county residents," said Matt Ball, manager of the Butte County Mosquito Control District, in a phone interview Thursday. "We can continue doing adult mosquito control without worrying we'd have to stop." (Contra Costa Times)
Congress Passes Measure on Tobacco Regulation
The House moved quickly Friday to pass the Senate's tobacco bill and send it to the White House, where President Obama promised to sign it.

Mr. Obama, who himself has struggled to quit smoking, said the measure would "protect our kids and improve our public health." Appearing in the Rose Garden just moments after the House vote, he said the tobacco legislation was "a bill that truly defines changes in Washington" and one that "changes the way Washington works and who it works for."

The law would for the first time give the Food and Drug Administration the authority to regulate tobacco products, which kill more than 400,000 people in this country each year, according to the Centers for Disease Control and Prevention.

The House vote on Friday was 307 to 97, and followed Senate passage of the measure 79 to 17 on Thursday. A key to Senate passage was a vote earlier in the week to overcome a filibuster, by a two-vote margin.

Under the law, the F.D.A. will be able to set product standards and ban some chemicals in tobacco products, but not totally ban addictive nicotine. The F.D.A. will set up a new tobacco regulatory office financed by industry fees, which are expected to be $85 million in the first year and as much as $700 million annually within 10 years.

The F.D.A. would have the power not only to consider changing existing products, but also to ban new products unless the agency found they contributed to overall public health. (New York Times)
The saddest thing is that this should be necessary: U.S. Chamber to Bring Back Capitalism
Massive government intervention in the economy has spurred the U.S. Chamber of Commerce to launch an unprecedented campaign to promote a basic American principle: capitalism.

As much as $100 million will go toward public education, lobbying, grassroots organizing and a high-profile advertising campaign over an unspecified number of years. (Jillian Bandes, Townhall)
The "World Future Council" has recently issued a press release stating "Crimes against Future Generations need to become taboo" (pdf), with a lead sentence that states the following: "How can we prevent and prosecute activites today that severely threaten the living conditions and health of those living in the future?"

Does this sound sinister to you? If you don't buy into some of the dominant concepts of mainstream environmentalism today, if you appreciate the potential for unintended consequences, and if you are paying attention the ongoing momentum of mainstream environmentalism, you will find this pronouncement sinister indeed. Here's more: (Edward Ring)
The Crone disapproves but fishermen must survive too: Of Fish and Flexibility
Senator Charles Schumer has introduced a bill called The Flexibility in Rebuilding American Fisheries Act. Flexibility, in this case, means bending to the will of fishermen who want to keep vacuuming up depleted fish populations before they have a chance to recover.

The bill aims to help New York fishermen whose livelihoods depend on fluke and other species. To achieve this narrow objective, however, it would poke holes in the Magnuson-Stevens Act, the basic law governing fishing in federal waters. The act, strengthened by Congress in 2006, imposes ambitious timetables for rebuilding fish stocks and gives scientists a say in setting limits.

It is those sensible restrictions under which the fishermen are now chafing, and which Mr. Schumer's bill — the companion to a House measure sponsored by Frank Pallone of New Jersey — seeks to gut.

The bill would allow the government to consider the economic consequences of fishing restrictions, and prolong the deadlines for rebuilding fish stocks. It's an understandable response to the frustration of fishing interests, like the Long Island charter and party-boat captains who say they are seeing more fluke than ever and who accuse rigid bureaucrats and misguided scientists of unfairly limiting their catch. (New York Times)
We for sure don't agree with them but we'll defend to the death their right to hold and espouse such stupid opinions: Genetically Modified Organisms are Unfit for Consumption
The American Academy of Environmental Medicine (AAEM) has issued a warning urging the public to avoid genetically modified foods and has also called for a moratorium on GMOs until long-term, independent studies can prove their safety. The group has also called for required labeling of foods that contain GMOs, a move that has been strongly opposed by the Food and Drug Administration and Big Biotech which cooperatively purport that consumers should not have the right to know whether or not the foods they buy come from traditionally bred or genetically engineered sources. (Ethan Huff, NaturalNews)
Despite Odds, Cities Race to Bet on Biotech
KANNAPOLIS, N.C. — Where a textile mill once drove the economy of this blue-collar town northeast of Charlotte, an imposing neoclassical complex is rising, filled with fine art, Italian marble and multimillion-dollar laboratory equipment. Three buildings, one topped by a giant dome, form the beginnings of what has been nicknamed the Biopolis, a research campus dedicated to biotechnology.

At $500 million and counting, the Biopolis, officially called the North Carolina Research Campus, is a product of a national race to attract the biotechnology industry, a current grail of economic development.

Cities like Shreveport, La., and Huntsville, Ala., are also gambling millions in taxpayer dollars on if-we-build-it-they-will-come research parks and wet laboratories, which hold the promise of low-pollution workplaces and high salaries.

At a recent global biotech convention in Atlanta, 27 states, including Hawaii and Oklahoma, paid as much as $100,000 each to entice companies on the exhibition floor. All this for a highly risky industry that has turned a profit only one year in the past four decades. (New York Times)
Not What a Sensible Person Should Do
FEMA is attempting to do the impossible, and that is to predict future flood losses in a way that will allow changes to be made in the federal flood insurance program. E&E Daily reports:
Federal officials are struggling to calculate the fiscal impact that climate change could have on the nation's troubled public flood insurance program, amid predictions of intensifying downpours and more potent hurricanes. The mission is proving extremely difficult, according to one researcher, who said the effort so far has failed to reveal even "squishy assumptions."
The project's lead researcher suggested that the entire effort was misguided (emphasis added):
Researchers are using data from the IPCC and the U.S. Climate Change Science Program to determine the climate risks to the insurance program. But there are glaring omissions in the overall knowledge needed to accurately depict the effects, says David Divoky, an expert with the consulting firm AECOM and the study's lead researcher.

Detailed information about population growth is unknown, for example. So are the frequency, severity and location of future hurricanes, all of which can create large variations on the impacts on the flood insurance program. "There may be no solid projections. We're not even coming up with squishy assumptions," Divoky told an audience at the floodplain managers conference. "This whole thing is not what a sensible person should do."
Once again I am reminded about a vignette from Nobel Prize-winning economist Kenneth Arrow (PDF):
As a weather forecaster in the Second World War, Arrow and his colleagues were told that their commanding officer needed a long-term forecast. The forecasters knew from experience that such forecasts had little scientific basis, and related this up the chain of command. The reply that came back was this: no matter, the general needs the forecast for planning purposes.
One prediction for the FEMA study seems spot on:
"The results could produce controversy regardless of the outcome" (Roger Pielke, Jr., Prometheus)
In the virtual realm: Climate Change Worsens Disaster Risks For Poor-UN
BONN - Climate change will aggravate natural disasters and people in developing nations such as Dominica, Vanuatu, Myanmar and Guatemala are most at risk, a U.N.-backed study showed on Thursday.

It urged governments to invest hundreds of billions of dollars to curb mounting impacts of hazards such as cyclones, floods, droughts, landslides, earthquakes and tsunamis.

"Risk is ... felt most acutely by people living in poor rural areas and slums," U.N. Secretary-General Ban Ki-moon wrote in the report, issued on the sidelines of June 1-12 U.N. climate talks in Bonn working on a new treaty to combat global warming. (Reuters)
Climate change? No worries here
Polls show that global warming has fallen to the bottom of the list of Americans' worries. Meanwhile 170 Michigan professors signed a letter calling for tough climate legislation. I read the professors' letter, and I have to say I'm with the people on this one.
Advertisement

Their letter would be more convincing if they weren't so dismissive of the costs involved. They cite unnamed "recent studies" that claim emission cuts could create 150,000 jobs in Michigan. I put more stock in the analysis by the Energy Information Administration of last year's Lieberman-Warner bill (which is similar to the Waxman-Markey bill now before Congress).

The EIA pointed out that cutting carbon dioxide (CO2) emissions requires driving up energy prices, and this will shrink the economy. U.S. manufacturing would decline by 3% to 7%, depending on how lucky the United States is at developing alternative energy sources, and manufacturing employment will fall between 3% and 10% (p. 39). Of course the professors won't lose their jobs, but they should still be concerned about these things.

It is true that if you could convince taxpayers in the other 49 states to subsidize new, money-losing green energy projects in Michigan, then you might gain some jobs. But when every other state is hoping to pull the same trick on you, it's a zero-sum game. Actually it's worse: Subsidies for green jobs end up reducing national employment, not increasing it. (Ross McKitrick, Detroit Free Press)
Climate change? Check this data
Next there is the problem of attributing temperature changes to CO2 emissions. In the recent report of the Intergovernmental Panel on Climate Change (IPCC), Figure 9.1 shows that the main effect of CO2 over the past century (see panel (c)) should have been a strong warming in the mid-troposphere over the tropics. Figure 10.7 shows the same pattern resulting from current and future CO2 emissions. Changes are also projected at the surface in the polar regions. However they are not so easy to tie to greenhouse gases since those regions are also sensitive to solar variability and natural atmospheric oscillations.
The tropical troposphere stands out as a good place to measure the specific effects of CO2. The contour lines imply an expected warming of the tropical tropospheric of 1-2 degrees Celsius over four decades starting in 1980, implying a warming of one-quarter to one-half degree Celsius per decade should now be observable.
Satellite data for the tropical mid-troposphere is available from the University of Alabama and from Remote Sensing Systems in California. These series track each other closely. There were some processing differences in the early decades but in recent years the two have converged.
Taking the average of the two series, there is a 30-year trend over the tropics of six-hundredths of a degree Celsius per decade, and it is statistically insignificant (when applying the appropriate autocorrelation correction). In other words, the data do not show the warming trend that the models say should be under way, if greenhouse gases have such a big effect on the climate. (Ross McKitrick, Detroit Free Press)
UN climate talks advance, poor urge more CO2 cuts
BONN, Germany - Climate talks made progress on Friday toward a new U.N. treaty to curb global warming but ended far short of calls by developing nations for the rich to make deeper cuts in greenhouse gas emissions. Four years of talks to widen the existing Kyoto Protocol have struggled to agree on how to share the cost of efforts to curb greenhouses gas mainly emitted by burning fossil fuels. (Reuters)
ANALYSIS-Dispute on CO2 cuts forms roadblock to Copenhagen
BONN, Germany, June 12 - A small reference on page 776 of a mammoth U.N. scientific report to cuts in greenhouse gases far deeper than those on offer by rich nations has become a main roadblock towards a new U.N. climate treaty.

For developing nations at two-week U.N. talks in Bonn ending on Friday, the outlined emissions cuts by developed nations of 25 to 40 percent below 1990 levels by 2020 have become vital for a deal due to be agreed in Copenhagen in December.

Many developed nations, however, say such curbs meant to avert the worst of climate change would cripple their economies.

"The minus 25 to 40 range has become a sort of beacon," Yvo de Boer, head of the U.N. Climate Change Secretariat, told Reuters. "It is very much in the back of people's minds as something to measure the success of Copenhagen against."

The 25-40 range was based on only a handful of studies and did not even make it to the "summary for policymakers" of the three-part report by the Intergovernmental Panel on Climate Change (IPCC), drawing on work of 2,500 experts.

"Very little progress has been made on setting targets," Shyam Saran, special climate envoy to Indian Prime Minister Manmohan Singh, said of the Bonn talks. (Reuters)
Walk away (run, if you can): U.S. Emissions Bill Is Criticized Abroad
A bill to cap U.S. greenhouse-gas emissions, hailed on Capitol Hill as a historic breakthrough, went over with a soft thud this week during international negotiations, criticized as inadequate for the climate and unfair to poor countries.

The bill passed a House of Representatives committee last month and is regarded as the most serious effort yet to reduce U.S. contributions to climate change. But at a United Nations-led conference in Bonn, Germany, and at a summit of mega-emitters America and China in Beijing, some environmental groups and foreign governments derided it for a lack of ambition.

The bill's target for reducing emissions is "unacceptable to China," said Pan Jiahua, an official at a think tank affiliated with the Chinese government and a member of the Chinese government's advisory panel on climate change. "It is much too low."

That kind of reaction revealed the vastness of the work ahead, as countries seek to hammer out a new climate treaty by December.

This week it was mainly posturing and gridlock. The United States promised a first step; others said the situation requires a long jump. (David A. Fahrenthold and Ariana Eunjung Cha, Washington Post)
Climate Change: Road to Copenhagen I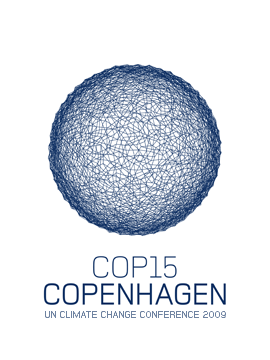 With this post I am initiating a periodic update of various landmarks along the road toward the United Nations' Climate Change Conference in Copenhagen. Known in UN jargon as the 15th Conference of the Parties (COP-15) to the United Nations Framework Convention on Climate Change (UNFCCC), the conference will convene in Denmark this coming December. Today's update features a new statement on climate change issued by the scientific academies of the world's 13 largest economies, including the U.S. National Academy of Sciences, the Royal Society, the Chinese Academy of Sciences and the Indian Academy of Sciences. Among many other things, the statement declares:
...climate change is happening even faster than previously estimated; global CO2 emissions since 2000 have been higher than even the highest predictions, Arctic sea ice has been melting at rates much faster than predicted, and the rise in the sea level has become more rapid. Feedbacks in the climate system might lead to much more rapid climate changes.

The need for urgent action to address climate change is now indisputable. For example, limiting global warming to 2°C would require a very rapid worldwide implementation of all currently available low carbon technologies.
According to the science academies' statement, all governments should
...agree at the UNFCCC negotiations in Copenhagen to adopt a long-term global goal and near-term emission reduction targets that will deliver an approximately 50% reduction in global emissions from 1990 levels by 2050 ...
Curiously, the statement doesn't talk about actual global temperature trends.
Read the whole statement here. Look for coming updates detailing various scientific and policy landmarks as the world wends its way toward Copenhagen in December. (Ronald Bailey, Reason)
Unhappy campers: Climate change talks need to change
China Daily carried a report on Wednesday, saying China and the US had achieved nothing substantial at the bilateral climate change talks. But that was not to be, for shortly before boarding the flight back home on Wednesday afternoon, US climate change negotiator Todd Stern told China Daily: "We don't expect China to take a national cap (on greenhouse gas emission) at this stage."

The report in Thursday's edition carried the reaction of US environmentalists, who insisted that Stern's stance was temporary because the Sino-US climate change talks had just begun.

It seems that many American environmentalists and think tanks are not happy with Stern's performance in Beijing. A US source even said: "This kind of language can lead to Stern's resignation". Many interested groups have pinned high hopes on Sino-US partnership to fight climate change. But they have expressed concern on the slow progress of their talks, too, especially after the world's two biggest greenhouse gas (GHG) emitters made climate change a "primary area" of cooperation after Barack Obama became the US president.

Irrespective of the agenda of bilateral talks or the 12-day UN meeting on climate change in Bonn that ended on Friday, accusations and arguments have dominated conferences and forums.

If talks do not yield positive results and no concrete agreement on cutting GHG emissions is reached before the UN Climate Change Conference in Copenhagen in December, there is no reason for negotiators, including Stern, to continue on their posts. The reason for that is simple: if they cannot reach a deal they do not have the right to fly across the globe to attend meetings and increase their carbon footprint. (China Daily)
II: CLIMATE CHANGE: Obama Sounds Too Much Like Bush
BONN, Jun 12 - A leading global environmental group has accused the United States of holding up UN climate negotiations.

Friends of the Earth Malaysia's honorary secretary Meena Raman said that throughout the second round of the United Nations climate talks in Bonn that ended Jun. 12, the U.S. administration had blocked progress to move negotiations forward.

Delegates from 183 countries meeting in Bonn discussed key negotiating texts which will serve as the basis for an international climate change deal due to be reached at a meeting in Copenhagen Dec. 7-18. The Copenhagen meeting would seek to bring an international agreement to follow the Kyoto Protocol, which expires at the end of 2012.

The 12-day gathering in former West German capital Bonn this month was attended by more than 4,600 participants, including government delegates, and representatives from business and industry, environmental organisations and research institutions.

Rather than show global leadership, the Obama administration failed to live up to its responsibility as the world's largest historical greenhouse gas polluter, Raman told reporters Jun. 12.

"This strategy damages the prospects for a just, equitable, and effective outcome" at the key UN conference planned in Copenhagen, she added.

Echoing general disappointment with the new U.S. administration, Karen Orenstein of Friends of the Earth U.S. said: "The election of President (Barack) Obama created tremendous hope worldwide that the U.S. would finally play a leadership role in solving the climate crisis that - more than any other nation on earth - it is responsible for causing.

"Unfortunately for the survival of people and the planet, the Obama administration's position at these UN negotiations sounds frighteningly similar to that of (former U.S. president) George Bush." (IPS)
At least they had the honesty to file this nonsense under "politics": Scientists: Global warming has already changed oceans
WASHINGTON -- In Washington state, oysters in some areas haven't reproduced for four years, and preliminary evidence suggests that the increasing acidity of the ocean could be the cause. In the Gulf of Mexico, falling oxygen levels in the water have forced shrimp to migrate elsewhere. (McClatchy Newspapers)
Reports of ocean acidity discredited
A noted skeptic of "climate change" disagrees with a recent report that the oceans are becoming too acidic.

In recent hearings before the Oceans Subcommittee of the Senate Committee on Commerce, Science, and Transportation, researchers and scientists predicted a dire future for the world's oceans. According to their research, "manmade climate change" is warming the oceans and increasing the acidity of the water as they absorb more carbon -- which they claim, in turn, could destroy the economies of coastal communities.

Lord Christopher Monckton, a noted skeptic of manmade climate change who has testified before Congress, edits the Science & Public Policy Institute's "Monthly CO2 Report." He says global-warming alarmists have realized that their predictions are not coming true, so they are resorting to a new scare tactic. (Pete Chagnon, OneNewsNow)
Sheesh! Globesity: How climate change and obesity draw from the same roots
You've heard all the reasons before: We drive too much. We eat too much meat and processed food. We spend too much time with plugged-in devices—computers, TVs, air conditioners.

But what problem are we talking about—climate change, or the worldwide rise in obesity? (Grist)
When science academies play politics: World Science Academies Push For G8 Climate Action
WASHINGTON - The world's richest countries and those that are developing fastest need to lead the transition to an energy-efficient and low-carbon economy to stave off the worst effects of climate change, science academies from these nations said on Thursday.

In a message to the Group of Eight industrialized nations, as well as leaders of fast-growing Brazil, China, India, Mexico and South Africa, the academies from these so-called G8+5 countries said that tackling this environmental challenge should be part of efforts to rebuild the global economy.

"The need to find solutions to climate change presents a huge but as yet unrealized opportunity for the creation of new jobs and for the stimulation of new and emerging markets," the statement said. (Reuters)
Dem mutiny on climate bill grows, says Peterson
More and more Democrats are ready to vote against Speaker Nancy Pelosi's climate change bill, according to a congressional committee chairman who opposes his leader.

The House Agriculture Committee Chairman Collin Peterson (D-Minn.) said Wednesday that he's at an impasse with the lead sponsor of a climate change bill strongly backed by Pelosi (D-Calif.), and that his list of Democratic members who would join him in voting against the measure is growing rather than shrinking.

"We're stuck," Peterson said regarding a clash he's had with House Energy and Commerce Committee Chairman Henry Waxman (D-Calif.) over a number of issues in the bill. "And there's a lot of issues that haven't even come up yet."

The two powerful chairmen are butting heads at the staff level, despite a deadline set by Pelosi for all committee action to be completed by June 19.

But that may be the least of the trouble.

Peterson has warned that the bill put together by Waxman and Energy and Environment subcommittee Chairman Edward Markey (D-Mass.) will fail if agriculture-related provisions aren't altered, and he's said he has as many as 45 votes on his side. That number of Democratic defections would certainly doom the prospects of passing the bill in the House.

And while the Agriculture chairman said he's working to resolve those differences and not intentionally trying to torpedo the legislation, he noted that skepticism toward the bill is growing, not shrinking.

"I'm just estimating the number of votes that will be against this," Peterson said. "I suspect that the list has grown as more members have gotten a chance to look at this. I mean, my list has grown." (Jared Allen, The Hill)
GOP says Democrats' climate bill is another tax
WASHINGTON — Republicans on Saturday slammed a Democratic bill before the House that seeks to address climate change, arguing that it amounts to an energy tax on consumers.

In the GOP's weekly radio and Internet address, Indiana Rep. Mike Pence said Congress should instead open the way for more domestic oil and natural gas production and ease regulatory barriers for building new nuclear power plants.

"During these difficult times, the American people don't want a national energy tax out of Washington, D.C.," said Pence, the third-ranking House Republican. (AP)
Don't do it at all: U.S. Climate Bill, U.N. Pact Seen More Likely In 2010
NEW YORK - The U.S. energy bill may not pass until next year, which could also delay an agreement to extend the Kyoto Protocol on cutting global greenhouse gas emissions until 2010, experts said on Thursday.

Environmentalists, carbon market developers and many politicians have urged passage of a U.S. climate bill before December, when nearly 200 countries will aim to hash out a successor to the Kyoto pact.

They have seen it as a way for the United States, the world's largest greenhouse gas polluter on a per capita basis, to break a deadlock with China, the top overall greenhouse polluter, on taking action on global warming. Combined, the giants emit about 40 percent of the world's planet-warming pollution. (Reuters)
Cap and trade schemes are bad for the economy and for the environment
With concern over global warming disappearing in a hurry, proponents of a cap and trade scheme are desperately churning out arguments in hopes of convincing Americans that carbon dioxide restrictions are necessary.

In a June 12th editorial, PG&E Chairman and CEO Peter Darbee and Environmental Defense Fund President Fred Krupp jumped on the bandwagon and tried to shill a carbon cap to Sacramento Bee readers. While they did everything they could to make a carbon tax look like a plus for consumers, they presented nothing but cleverly reworded arguments that environmentalists have made for years.

Like all climate alarmists do, Darbee and Krupp argued that the scientific aspect of the debate is settled: "With study after study showing that the climate is changing alarmingly fast – faster than anyone predicted – we can no longer duck the need to act."

One wonders how the climate is changing "alarmingly fast" when the earth's surface temperature hasn't moved in well over ten years, and recent research indicates that it won't continue moving again until the middle of next decade. In fact, as time goes on it seems that the IPCC's predictions of runaway warming don't agree with reality. Many qualified skeptical scientists—yes, they do exist—have argued that "the computer models forecasting rapid temperature change abjectly fail to explain recent climate behavior." (Cameron English, El Dorado County Conservative Examiner)
"The RAT Scheme will destroy jobs, jobs, jobs." A statement/letter by Mr Viv Forbes, Chairman of the Carbon Sense Coalition.
13 June 2009

Any politician interested in preserving Australian jobs must vote against "The Carbon Pollution Reduction Scheme". It will destroy real jobs faster than green jobs can be created.

This deceptively misnamed bill is not about "carbon" nor about "pollution reduction" – it is designed to Ration and Tax human production of carbon dioxide (CO2). It is correctly named "the Carbon Dioxide Ration and Tax Scheme" or "the RAT Scheme" for short.

There is no human activity or business that produces zero carbon dioxide – every activity (even sleeping on the job) produces CO2, either directly or indirectly. And for Australia's chief industries, there is no feasible alternative on the horizon. Electricity generation, transport and tourism, agriculture and food processing, mining and mineral processing, infrastructure and construction, forestry and fishing, metals and cement, electronics and appliances – all depend for most of their energy on hydro-carbons – coal, oil and gas.

Even with a crash-through program of investment in alternative energy, the base load power will still be required, with boilers charged and staff on standby to cope with the many times when there is neither sun nor wind energy available. Given time and the political will, nuclear power could take up base-load power generation (at higher costs). But that looks unlikely to occur any time soon.

The first thing the RAT Scheme will do is establish a "cap" - a ration or limit on the production of CO2. (The exact level of the cap, and the base reference year will apparently be set using a roulette wheel in Penny Wong's office.)

The whole purpose of the cap is to force Australia's backbone industries to reduce production of CO2 (unless of course they are exempted, but that would make the whole exercise even more pointless and unfair than it is now). There are no real alternatives available in many applications (solar aircraft? wind powered trucks? geothermal fishing trawlers?) Thus the cap must thus reduce production.

This rationing of production will cause the first round of job layoffs.

Then comes the tax whammy.

Most industries will have to pay for their cap entitlement – ie they have to pay to do what they have previously been doing for free. Even after they have paid for production up to their rationed entitlement, any business which wishes to return to its pre-Rat scheme production levels (above the cap), must buy new ration permits in a speculative Emissions Permit market. This is another tax which has to be recovered from customers, other businesses or shareholders.

The first law of fiscal policy is this: "If you tax something, less of it will be produced." This is the real aim of the RAT Scheme and it will achieve that aim.

There are always marginal businesses in all industries. An increase in taxes will cause a few of them to close their doors or move to a more enlightened country. And there are always nervous bankers ready to pull the plug because of the extra risk in the speculative carbon trading market.

In the green new world there is also no room for new projects or new jobs in traditional industries – any new project will need to force closure of an old project by buying its Ration permits on the market.

These new and uncertain taxes on existing production will cause the second round of job losses.

Even those businesses that survive the production cap, the ration fee and the excess carbon tax, will be forced to increase their prices to recoup the extra costs. This makes them less able to compete with imports in the Australian market, or with other exporters in the world market. Countries such as India, China, Brazil and South Africa, who have no intention of embracing the shackles of a RAT Scheme, will be the chief beneficiaries. Overseas is where the real new jobs will be created.

This unfair competition from foreign firms will cause the third round of jobs layoffs.

To date we have only looked at things from the perspective of existing industry.

There is also a whole gamut of global warming policies that will directly or indirectly subsidize regulators, inspectors, auditors, lawyers, bankers, carbon traders, international conferences, and the manufacture and operation of subsidised facilities such as wind farms, solar arrays, carbon forests and facilities granted exemptions from the costs everyone else must bear.

The second law of fiscal policy is this: "If you subsidise something, you will get more of it".

We will thus get more of these costly subsidised things – the Climate Change Industry looks like becoming the biggest industry in the world. It will compete with real industry for materials, labour and rationed energy, but will not put cheaper food on our plate, cheaper or more reliable electricity into the grid or make a net contribution to tax revenue.

The growing costs of the Climate Change Industry must filter back to the real economy, causing more job layoffs.

Three places in the world have already tested the Green Job Creation Myth – Spain and Denmark with massive wind and solar power developments and California which tries to lead the world in everything green.

All three have seen loss of jobs as industries close or relocate because of costly or unreliable electricity supply. A recent study in Spain has concluded that more than 2 real jobs were destroyed for every green job created. In addition Spain has 17% unemployment, electricity shortages, and power costs up by from 30% (homes) to 100% (businesses). Denmark is selling unreliable wind power at a loss, and California's climate madness has caused a huge loss of jobs and tax revenue.
For more information on Green Job destruction in Spain see: http://www.youtube.com/watch?v=TzFlO6Bk-C0

Viv Forbes Chairman
The Carbon Sense Coalition
info@carbon-sense.com
Global Warming Hoax Weekly Round-Up, June 12th 2009
It's time for skeptics to smile again, the regular round-up of all things warm, toasty and positively hoaxy is here.

It's a bumper edition this week, so a well padded seat and extra-large beverage is recommended. (Daily Bayonet)
Argh! U.S.-Private Bid to Trap Carbon Emissions Is Revived
A public-private project to capture and store carbon dioxide emissions that was abandoned by the Bush administration is being restarted, Steven Chu, the energy secretary, announced Friday.

The project, known as FutureGen, was dropped in January 2008 because the Bush administration said that costs had doubled to $1.8 billion, from $950 million. A study later found that a math error had caused the increase to be overstated; costs had actually risen 39 percent, to $1.3 billion.

Under the project, a coal plant will be built in Mattoon, Ill., that will store nearly all of its emissions underground, where they cannot contribute to global warming.
Stop trying to rip off the biosphere: CO2 Conversion A Carbon Capture Alternative
Capturing and storing (or sequestering, if you prefer) carbon dioxide to meet international greenhouse gas reduction targets is expected to be a high growth industry in the next few years if the technology can be made cost effective.

An alternative to storing carbon dioxide underground is to work within the industrial waste stream to convert CO2 to an energy source and valuable organic molecule. Mantra Venture Group of Seattle is developing technology that will turn CO2 into formic acid, which is naturally produced by stinging ants who use it as a defense mechanism.

Formic acid is currently used in a variety of applications, including a hog feed additive, for de-icing planes, in pharmaceuticals and rubber manufacturing. According to Mantra CEO Larry Kristof, the company's electro-reduction of carbon dioxide (ERC) technology requires electricity, platinum as a catalyst, and a salt water solution. (Reuters)
Caterpillar CEO Commits to Pro-Cap-and-Trade Lobbying Course While Admitting Risk to USA and His Own Corporation; Says Stockholders Who Object Can Just Sell Their Stock
Should We Sell Our Stock in America, Too, Mr. Owens?

Washington, DC - Caterpillar CEO James Owens admitted Wednesday at his company's annual stockholder meeting that the carbon caps his company supports could hurt the U.S., U.S. heavy industry and Caterpillar itself.

Owens made the admission in response to questioning by Tom Borelli, director of the National Center for Public Policy Research's Free Enterprise Project, who attended the meeting on behalf of the Free Enterprise Action Fund.

Owens told Borelli and stockholders that the U.S. and Caterpillar will be harmed if carbon caps are adopted by the U.S. but not adopted by the rest of the world.

The key industrial nations of China and India are extremely unlikely to adopt carbon caps.

Borelli also asked Owens how Owens would be held accountable if Caterpillar's lobbying led to "a regulatory avalanche leaving the U.S. in an uncompetitive situation." Owens responded by telling Borelli to just sell his stock.

"Caterpillar CEO Owens' flippant remark that stockholders can just sell their stock if Caterpillar's lobbying efforts harm the company leaves me wondering: Does Owens expect us to sell our stock in America, too? Because by lobbying for legislation that would harm individual Americans and American competitiveness, it sure seems like that's what Mr. Owens and his board of directors have done," said Amy Ridenour, president of the National Center for Public Policy Research. "Mr. Owens freely admits the legislation his firm backs will hurt the country and his company unless it also is adopted by major nations worldwide, but everyone knows the powerhouses China and India have no interest in doing so." (National Center)
China Breaks with Climate Crusaders
This week China, the world's fastest growing economic power, most populous country and biggest greenhouse gas polluter, says no to participation in any global climate change programs. A Chinese Foreign Ministry spokesman said that as a developing country China's priority is to develop its economy, alleviate poverty and raise living standards. "Given that, it is natural for China to have some increase in emissions, it is not possible for China to accept a binding or compulsory target," the Chinese said. Officials from Beijing told a UN conference in Bonn that China would increase its emissions to develop its economy rather than sign up for any mandatory greenhouse gas cuts. (Paul Taylor, LA Ecopolitics Examiner)
Scotch whisky pledges to go green
Scotch whisky firms have pledged to cut their use of fossil fuels by 80% over the next 40 years under the first industry-wide environmental strategy. (BBC)
Climate change reconsidered: reasons to question beliefs
Proponents of anthropogenic (human-caused) climate change have ruled the roost for years. Following the release of the United Nations' Intergovernmental Panel on Climate Change (IPCC) assessments and Al Gore's "An Inconvenient Truth" book and movie, the media focused on "impending doom," shunning skeptics. Only recently have several thousand credible scientists offered organized evidence, research and persuasion that explain how forces far greater than those of mortals are effecting climate change. Their data and explanations indicate that the incredible, soon-to-be-spent megamillions, will have little effect on lowering human-caused carbon-dioxide emissions. On June 2, "Climate Change Reconsidered — The Report of the Non-Intergovernmental Panel on Climate Change (NIPCC)" (www.nipccreport.org/), documenting this scientific evidence, was unveiled at the Third International Conference on Climate Change in Washington, D.C. (Michael Mogil, Naples News)
New Paper "Uncertainties In Climate Responses To Past Land Cover Change: First Results From The LUCID Intercomparison Study" by Pitman Et Al 2009
A new study has appeared (and thanks to Willie Soon for alerting us to it!) which provides further quantitative documentation of the role of land use change as a first order climate forcing.
The paper is
Pitman, A.J., N. de Noblet-Ducoudré, F.T. Cruz, E.L. Davin, G.B. Bonan, V. Brovkin, M. Claussen, C. Delire, L. Ganzeveld, V. Gayler, B.J.J.M. van den Hurk, P.J. Lawrence, M.K. van der Molen, C. Müller, C.H. Reick, S.I. Seneviratne, B. J. Strengers, and A. Voldoire, 2009: Uncertainties in climate responses to past land cover change: first results from the LUCID intercomparison study, Geophys. Res. Lett., doi:10.1029/2009GL039076, in press. ["Land-Use and Climate, IDentification of robust impacts" (LUCID)].
The abstract reads
"Seven climate models were used to explore the biogeophysical impacts of human induced land cover change (LCC) at regional and global scales. The imposed LCC led to statistically significant decreases in the northern hemisphere summer latent heat flux in three models, and increases in three models. Five models simulated statistically significant cooling in summer in near-surface temperature over regions of LCC and one simulated warming. There were few significant changes in precipitation. Our results show no common remote impacts of LCC. The lack of consistency among the seven models was due to: 1) the implementation of LCC despite agreed maps of agricultural land, 2) the representation of crop phenology, 3) the parameterisation of albedo, and 4) the representation of evapotranspiration for different land cover types. This study highlights a dilemma: LCC is regionally significant, but it is not feasible to impose a common LCC across multiple models for the next IPCC assessment."
This is the type of study that was recommended in the 2005 National Research Council report
National Research Council, 2005: Radiative forcing of climate change: Expanding the concept and addressing uncertainties. Committee on Radiative Forcing Effects on Climate Change, Climate Research Committee, Board on Atmospheric Sciences and Climate, Division on Earth and Life Studies, The National Academies Press, Washington, D.C., 208 pp.
The conclusions in the Pitman et al 2009 article include the text
"In conclusion, LUCID results suggest that the statistically significant impacts of past LCC are restricted to regions of LCC….Thus, the IPCC 5th Assessment Report (AR5) should implement LCC since it is regionally significant, recognizing it will cause divergence over regions of LCC in the models."
"LUCID did not identify any region, remote from LCC, where there are impacts that approach statistical significance or where several models agree on a remote teleconnection pattern."
"We recognise several limitations in our results. First, fixed SSTs may damp global-scale teleconnections resulting from LCC if they exist. LUCID plans fully-coupled experiments in the future. Second, we note that others have found teleconnections with fixed SSTs; we suggest that by using multiple realizations and the modified t-test to exclude changes that are caused by model variability and by using multiple models our
results are more robust than earlier studies that used a single model. Third, we imposed small LCCs in the tropics and it is arguably more likely that global scale teleconnections would be triggered from this region (Werth and Avissar, 2002). Clearly, including future LCC in climate projections (Feddema et al., 2005) is necessary but is not possible to implement in a common way for AR5. Finally, our simulations only included the biogeophysical effects of LCC on climate. Additional impacts may have occurred had we included changes in land-atmosphere exchange of greenhouse gases, reactive trace gases and aerosols as a function of LCC."
This is a very important study.
The failure to find a a long distance connection, however, needs further scrutiny. The finding of a "no common remote impacts of LCC" does not mean this teleconnection does not exist, since they also report that there is a "lack of consistency among the seven models". Thus, in addition to the other shortcomings that the authors list with respect to teleconnections, if there are significant real world teleconnections, but they are not spatially coherent among the models due to their lack of consistency, the analysis proceedure they used will incorrectly conclude that there is no long range effect of LCC when there really is. This issue needs further exploration in order to remove this limitation in their excellent preliminary investigation.
For further papers on the importance of land use change in climate assessments, see, for example,
Marland, G., R.A. Pielke, Sr., M. Apps, R. Avissar, R.A. Betts, K.J. Davis, P.C. Frumhoff, S.T. Jackson, L. Joyce, P. Kauppi, J. Katzenberger, K.G. MacDicken, R. Neilson, J.O. Niles, D. dutta S. Niyogi, R.J. Norby, N. Pena, N. Sampson, and Y. Xue, 2003: The climatic impacts of land surface change and carbon management, and the implications for climate-change mitigation policy. Climate Policy, 3, 149-157.
Pielke Sr., R.A., J.O. Adegoke, T.N. Chase, C.H. Marshall, T. Matsui, and D. Niyogi, 2007: A new paradigm for assessing the role of agriculture in the climate system and in climate change. Agric. Forest Meteor., Special Issue, 132, 234-254. (Roger Pielke Sr., Climate Science)
New Paper "Spatiotemporal Variability Of Precipitation, Soil Moisture, And Vegetation Greenness In North America Within The Recent Observational Record" by Castro et al. 2009
I am pleased to announce another peer reviewed paper with the senior author, Professor Chris Castro, on the faculty of the University of Arizona.
Castro, C.L. A. Beltrán-Przekurat, and R.A. Pielke Sr., 2009: Spatiotemporal variability of precipitation, soil moisture, and vegetation greenness in North America within the recent observational record. J. Hydrometeor., accepted.
The abstract reads
"Dominant spatiotemporal patterns of precipitation, modeled soil moisture, and vegetation are determined in North America within the recent observational record (late 20th century on). These data are from a gridded U.S.-Mexico precipitation product, retrospective long-term integrations of two land surface models, and satellite-derived vegetation greenness. The analysis procedure uses two statistical techniques. First, all the variables are normalized according to the Standardized Precipitation Index procedure. Second, dominant patterns of spatiotemporal variability are determined using multi-taper method, singular value decomposition for interannual and longer timescales. The dominant spatiotemporal patterns of precipitation generally conform to known and distinct Pacific SST forcing in the cool and warm seasons. Two specific timescales in precipitation at 9 years and 6-7 years correspond to significant variability in soil moisture and vegetation, respectively. The 9 year signal is related to precipitation in late fall to early winter, while the 6-7 year signal is related to early summer precipitation. Canonical correlation analysis is additionally used to confirm that strong covariability between land surface variables and precipitation exists at these specific times of the year. Both signals are strongest in the central and western U.S., and are consistent with prior global modeling and paleoclimate studies which have investigated drought in North America."
As written in the paper
"The main goal of the present study is to determine the dominant spatiotemporal patterns of precipitation that force long-term variability in soil moisture and vegetation."
This study is a very significant advancement in our understanding the role of sea surface temperatures in the Pacific Ocean on precipitation and other weather variables in the central and western United States. It also reinforces that it is the regional atmospheric and ocean circulations, not a global average surface temperature trend, that dominate regional climate patterns such as drought and floods. (Roger Pielke Sr., Climate Science)
A Recommended Article "Collateral Damage From The Death Of Stationarity" By Pielke Jr. 2009
Yesterday, my son posted at the weblog Prometheus an excellent, much needed weblog titled Collateral Damage from the Death of Stationarity which referred to the paper
Pielke, Jr., R.A., 2009. Collateral Damage from the Death of Stationarity, GEWEX Newsletter, May, pp. 5-7.
This paper effectively discusses the issues associated with the incorrect assumption of the stationarity of the climate system. The real climate has never been stationary in time.
To provide additional documentation of the nonstationarity of the climate system on a variety of space and time scales, see our paper
Rial, J., R.A. Pielke Sr., M. Beniston, M. Claussen, J. Canadell, P. Cox, H. Held, N. de Noblet-Ducoudre, R. Prinn, J. Reynolds, and J.D. Salas, 2004: Nonlinearities, feedbacks and critical thresholds within the Earth's climate system. Climatic Change, 65, 11-38
where our abstract reads in part
"The Earth's climate system is highly nonlinear: inputs and outputs are not proportional, change is often episodic and abrupt, rather than slow and gradual, and multiple equilibria are the norm. ……. we provide a number of illustrative examples and highlight key mechanisms that give rise to nonlinear behavior, address scale and methodological issues, suggest a robust alternative to prediction that is based on using integrated assessments within the framework of vulnerability studies……. It is imperative that the Earth's climate system research community embraces this nonlinear paradigm if we are to move forward in the assessment of the human influence on climate."
There is also a clear example of nonstationarity in the research of Connie Woodhouse and her colleagues (see) which I presented in Figure 1 my paper
Pielke Sr., R.A., 2008: Global climate models - Many contributing influences. Citizen's Guide to Colorado Climate Change, Colorado Climate Foundation for Water Education, pp. 28-29.
I urge readers of my weblog to read the excellent new article in the GEWEX Newsletter by R.A. Pielke Jr. (Roger Pielke Sr., Climate Science)
Another Report On The Role Of Human Caused Landscape Change On The Climate
There was an article on January 26, 2005 in the Sydney Morning Herald titled Climate change: settlers 50,000 years ago blamed which provides another example of the major role of land surface processes (and the human conversion of the landscape) on the climate system (and thanks to Tom Grahame for alerting us to this!).
Excerpts from this news article read
"Settlers who came to Australia 50,000 years ago and set fires that burned off natural flora and fauna may have triggered a cataclysmic weather change that turned the continent's interior into the dry desert it is today, United States and Australian researchers say."
"Their study, reported in the latest issue of the journal, Geology, supports arguments that early settlers literally changed the landscape of the continent with fire."
"The implications are that the burning practices of early humans may have changed the climate of the Australian continent by weakening the penetration of monsoon moisture into the interior," Gifford Miller of the University of Colorado at Boulder, who led the study, said in a statement."
"Miller's study suggests that large fires could have altered the plant population enough to decrease the exchange of water vapour with the atmosphere, stopping clouds from forming."
"The researchers, working with John Magee of the Australian National University in Canberra, used computerised global climate simulations to show that if there were some forest in the middle of Australia, it would lead to a monsoon with twice as much rain as the current pattern."
A Science peer reviewed article by Gifford Miller closely related this subject is
Miller, G. H. et al, 2005: Ecosystem Collapse in Pleistocene Australia and a Human Role in Megafaunal Extinction: Science 8 July 2005: Vol. 309. no. 5732, pp. 287 - 290 DOI: 10.1126/science.1111288
The abstract reads
"Most of Australia's largest mammals became extinct 50,000 to 45,000 years ago, shortly after humans colonized the continent. Without exceptional climate change at that time, a human cause is inferred, but a mechanism remains elusive. A 140,000-year record of dietary 13C documents a permanent reduction in food sources available to the Australian emu, beginning about the time of human colonization; a change replicated at three widely separated sites and in the marsupial wombat. We speculate that human firing of landscapes rapidly converted a drought-adapted mosaic of trees, shrubs, and nutritious grasslands to the modern fire-adapted desert scrub. Animals that could adapt survived; those that could not, became extinct."
With the much smaller human populations at that time, it should not be surprising that there is an even greater effect on today's climate by human conversion of the landscape. (Roger Pielke Sr., Climate Science)
IPCC Admits they Could be Wrong about Humans Causing Global Warming
If that headline surprises you, then it is a good indication of how successful the United Nations Intergovernmental Panel on Climate Change (IPCC) has been in their 20-year long effort to pin the rap for global warming on humanity. I'm not reporting anything really new here. I'm just stating what is logically consistent with, and a necessary inference from, one of the most recognizable claims contained in the Summary for Policymakers in the IPCC's 2007 report:
"Most of the observed increase in global average temperatures since the mid-20th century is very likely due to the observed increase in anthropogenic greenhouse gas concentrations."
They assign a probablility of 90% to the term "very likely". This is a curious use of statistical probability since warming over the last 50 years is either mostly due to anthropogenic emissions, or it isn't. Probabilities do not apply to past events like this.
What the IPCC is really using probabilities for is to attach some scientific value to their level of faith. I would be very surprised if there weren't vigorous objections to the use of probabilities in this way from members of the IPCC…but the IPCC leadership really needed a scientific-sounding way to help push their political agenda, so I'm sure any objections were overruled.
But I digress. My main point here is that the IPCC is admitting that they might be wrong. That doesn't sound to me like "the science is settled", as Al Gore is fond of saying. If it is "very likely" that "most" of the observed warming was due to mankind, then they are admitting that it is possible that the warming was mostly natural, instead.
So, let's play along with their little probability game. Given the extreme cost of greatly reducing our greenhouse gas emissions, wouldn't you say that it would be important to actively investigate the 10% possibility that warming is mostly natural, as the IPCC readily admits?
Where is the 10% of government research dollars looking into this possibility? I suspect it is going to environmental NGO's who are finding new ways to package "global warming" so that it doesn't sound like a liberal issue. Or maybe they are working on more clever names to call researchers like me other than "deniers", which is getting a little tiresome.
For many years the Department of Defense has had "Red Team" reviews devoted to finding holes in the "consensus of opinion" on weapons systems that cost a whole lot less than punishing the use of our most abundant and affordable sources of energy. It seems like a no-brainer that you would do something similar for something this expensive, and as destructive to the lives of poor people all over the world.
One could almost get the impression that there is more than just science that determines what climate science gets funded, and how it gets reported by the news media. Oh, that's right I forgot…the United Nations is in charge of this effort. Well, I'm sure they know what they are doing. (Roy W. Spencer)
Playing politics with global warming
The Intergovernmental Panel on Climate Change (IPCC) is widely regarded in the media as the ultimate authority on climate change. Created by two divisions of the United Nations, and recipient of the 2007 Nobel Peace Prize, its pronouncements are received as if they come down from Mount Olympus or Mount Sinai. The common presumption is that the IPCC has assembled the best scientific knowledge.

Let's take a closer look at this organization to see whether it merits such uncritical deference. (Mark W. Hendrickson, The Citizen)
Beware of blood lust on the Left
Scratch a global warming fanatic these days and you may find a wannabe executioner.

The way I figure it, wish death upon your political opponents once and it can be ignored as just a warped jest. Do it twice and it looks like evidence of mounting frustration with your neighbors' inability to see your cause's crystalline righteousness.

Do it three times and folks around you should start reaching for their hog legs (Don't know the meaning of that firearms industry technical term? Google it, then read the entry in the Urban Dictionary).

It seems there are more than a few global warming fanatics these days whose patience is wearing thin with those of us who refuse to endorse repeal of what the true believers view as three of the 20th century's greatest evils – privately owned cars that empower people to go where they please, suburbs that let them permanently escape city life, and free market capitalism that produces a wider prosperity than seen anywhere else in human history. (Mark Tapscott, Examiner)
BBC And Climate: News Before Things Happen?
[ UPDATED 23:47 GMT: According to Singapore's Straits Times, it was "Hundreds of environmental activists" marching in Australia. The Sydney Morning Herald focuses on Brisbane and "a crowd of 600", after reporting that "thousands of environmental activists marched in central Sydney". Finally, Melbourne-based The Age writes that "The rallies attracted about 6,000 people nationwide".

That article is timestamped at 6:24PM, or 8:24AM GMT, a little less than 4 hours after Phil Mercer's piece for the BBC. QED.]

[ UPDATED 13:50 GMT: I have inserted the pictures grabbed earlier today.

There is now an ABC article saying "At a protest rally in central Sydney, streets were blocked off as more than 1,000 people marched through the city streets to the office of Prime Minister Kevin Rudd". And yes, it mentions just Sydney.

There is also a blog (with a photo) claiming "Thousands marched from Melbourne's State Library to the Treasury Gardens to demand more action on climate change".

To be perfectly clear, the point of this blog is not to ask if thousands have marched in Australia against climate change or not. Had the BBC reported manufactured news, that would have been fraud. Instead, the point is to ask on what basis did the BBC find it necessary to rush this kind of news first, and without having had the time to check what they were writing about.

That is not fraud: it is bias. And I do not think the BBC can afford to show bias.]
"Australians demand climate action", writes Phil Mercer from Sydney on the BBC News web pages
Thousands of demonstrators have rallied across Australia to demand greater government action to protect the environment from climate change
Or have they? Has Mr Mercer written his piece before the fact (could happen), and much worse, before having the information needed to verify the contents of his article? (OmniClimate)
Imagine a cap and trade regime in place, and a company decides to shave off a few percentage points on its emissions accounting in order to generate a few tens of thousands more allowances. What happens then?
Australian Climate Change Minister Penny Wong explains the policing of carbon corruption via the Herald Sun (and for those like me needing some translation from Australian, here is the definition of "rort"): (Roger Pielke, Jr., Prometheus)
Probe Under Way In Alleged French CO2 VAT Fraud
PARIS/LONDON - The Paris prosecutor's office confirmed on Thursday a probe was under way into a suspected multi-million euros value-added tax (VAT) fraud in the French carbon emissions market.

"An inquiry is under way but we are not yet about to place people under official investigation," a source at the Paris prosecutor's office said.

The French Budget Ministry has made carbon permits exempt from VAT in order to prevent a potential scam linked to a French emissions exchange, a government source said on Monday. (Reuters)
PAPUA NEW GUINEAN landowners are being ripped off by conmen travelling village to village offering fake carbon trading deals and promising big returns from "sky money".

The crude carbon trading racket has duped at least 500 villagers since late last year around Popondetta, Oro province, on the north-west coast, an industry insider said.

The unknown con artist hired agents to offer "brokerage" in the province's coming carbon trading windfall. (AAP)
NYC Water Towers Seen As Ground For "Wind Farms"
NEW YORK - New York City could become the grounds for a new kind of urban wind farm if a Cleveland-based mechanical engineer has his way.

Cleveland State University's Fenn College of Engineering on Thursday said it will unveil a new wind turbine design by one of its professors, Majid Rashidi, that could attach to the sides of the water storage tanks that sit on the rooftops of many city apartment buildings.

Mayor Michael Bloomberg, who has made green programs a centerpiece of his administration, last August proposed crowning the city's bridges, skyscrapers and shorelines with turbines, but critics said they would be impractical and possibly hazardous.

But Rashidi said his turbines solve a key stumbling block of harnessing wind power effectively in crowded urban areas because they accelerate the flow of wind through four rotating turbines. That allows the turbines to work where the wind speed otherwise would be too low.

"In the urban settings, usually because of the existence of buildings, you don't get the high speeds needed," he said. (Reuters)
Train can be worse for climate than plane
True or false: taking the commuter train across Boston results in lower greenhouse gas emissions than travelling the same distance in a jumbo jet. Perhaps surprisingly, the answer is false.
A new study compares the "full life-cycle" emissions generated by 11 different modes of transportation in the US. Unlike previous studies on transport emissions, Mikhail Chester and Arpad Horvath of the University of California, Berkeley, looked beyond what is emitted by different types of car, train, bus or plane while their engines are running and includes emissions from building and maintaining the vehicles and their infrastructure, as well as generating the fuel to run them. (Table 1 on page 3 has a complete list of components that were considered).
Transport studies expert Abigail Bristow of Loughborough University, UK, who was not involved in the study, says it is valuable because it attempts to compare transport on equal terms. To do this, Chester and Horvath calculated how many passengers each train, plane, bus or car would carry in its lifetime and how many kilometres it would cover. The pair took into account how much each infrastructure component – such as tracks, roads and airports – is used in its lifetime.
Including these additional sources of pollution more than doubles the greenhouse gas emissions of train travel. The emissions generated by car travel increase by nearly one third when manufacturing and infrastructure are taken into account. In comparison to cars on roads and trains on tracks, air travel requires little infrastructure. As a result, full life-cycle emissions are between 10 and 20 per cent higher than "tailpipe" emissions. (New Scientist)
Oil demand falls at fastest rate since 1982, says BP - For the first time, demand from developing economies outstripped the OECD
Global oil demand dropped for the first time in 15 years in 2008, falling at its sharpest rate since 1982, according to the industry-leading BP statistical review published yesterday.

Total worldwide consumption dropped by 0.6 per cent – equivalent to 420,000 barrels per day (bpd) – and demand from developing economies, particularly China, outstripped that from OECD countries for the first time. As the developed world curtailed its appetite for oil by 1.5 million bpd – spurred first by eye-watering prices and then by sharply braking economic growth – non-OECD countries also registered slower growth in demand at just 1.1 million bpd.

But the big story last year was China, and not just with regards to oil. Global energy consumption grew by just 1.4 per cent in 2008, its smallest rise since 2001. And China accounted for three-quarters of it.

The US is still the world's most energy-hungry nation, gobbling a whopping 20.4 per cent. But demand was down 2.8 per cent last year, the biggest contraction for a quarter of a century. Meanwhile, Chinese energy usage shot up by 7.2 per cent, its slowest rate for five years but still enough to take the rapidly industrialising nation to a 17.7 per cent share. No other country is even in double figures.

Tony Hayward, the chief executive of BP, said: "The centre of gravity of the global energy markets has tilted sharply and irreversibly towards the emerging nations of the world, especially China." (The Independent)
June 11, 2009
Paging Captain Renault - Research Journal Out for Access Fees
The Scientist is the source of our Casablanca flashback, with its report that an open access journal published by Bentham was willing to publish a 'nonsense' paper that supposedly passed peer review. A Ph.D. student in science communications and a staffer at The New England Journal of Medicine have been testing journals peer review practices by submitting papers generated by computer program. They document this particular incident on their blog. In short, the journal agreed to publish the article, if the authors paid the fee, and asserted it had passed peer review.
At a minimum the publisher Bentham is guilty of allowing journals to assert peer review when none had taken place. The scamming conclusion is reasonable, given the reports. I'm not in agreement that open access journals are necessarily more suspect of putting out supposedly peer-reviewed articles that weren't so reviewed. Yes, they do charge more fees than traditional journals (who could be scamming authors for photo and chart fees, amongst other things), but an open access journal is not more likely to skimp on peer review than any other journal.
What bothers me is that it has to take generating obviously lousy articles to ferret out derelict peer review. Given the volume of scientific publishing, there's an enormous amount of implicit trust in the processes behind these articles that people will continue to exploit. I wish I had even the germ of a possible solution here. (David Bruggeman, Prometheus)
Tucked away in the Family Smoking Prevention and Tobacco Control Act, which was passed by the House in April and by the Senate this week, is a provision that speaks volumes about the law's impact. It prohibits manufacturers from making "any statement directed to consumers" that "would reasonably be expected to result in consumers believing" a tobacco product "is regulated, inspected or approved by the Food and Drug Administration."

The bill, which President Obama supports, authorizes the FDA to regulate tobacco products. Yet it says, "consumers are likely to be confused and misled" if they know the FDA is regulating tobacco products. They might mistakenly believe that FDA regulation makes these products safer, for example, when the opposite is the truth.

It's easy to understand why Philip Morris supported this bill. The market leader can expect to benefit from the limits on advertising and promotion, the regulatory burden on smaller competitors, and the ban on every "characterizing" flavor except the one it happens to use in some of its most successful brands (menthol). But the company may be wrong to believe that FDA regulation will allow it to pursue plans for safer cigarettes. (Jacob Sullum, Townhall)
Anti-smoking zealots: restrict depiction of tobacco consumption in movies
In their continuing effort to eliminate tobacco use, anti-smoking advocates are now lobbying for restrictions on tobacco consumption in "all film media."

According to the World Health Organization (WHO), any film depicting tobacco consumption should automatically receive the "R" rating and movie studios should "certify that they received no payoffs from tobacco companies to display tobacco products or their use, stop displaying tobacco brands onscreen [and] require strong anti-tobacco advertisements before all movies that have tobacco imagery."

So what end could possibly justify such blatant violations of personal and creative freedom? Why our children's health, of course. The American Medical Association Alliance, who recently began a campaign to irritate the movie studios into compliance with these draconian rules, claims that there is […] "a growing body of research showing that youth see and are influenced by these [tobacco] images. In fact, studies show that one-third to half of all new smoking by teens can be attributed to smoking in movies."

Sure they do. (Cameron English, El Dorado County Conservative Examiner)
Study Offers Clues to Why People Overeat
People usually gain weight because they overeat, but what makes them overeat? A new study suggests that obese people have a different physiological response to food: they continue to salivate longer in response to a new taste than do people of normal weight.

Saliva production tends to decline in most people once they've gotten used to the taste of a certain food and had enough of it. The process, called habituation, is associated with a feeling of fullness, said Dale S. Bond, a study author and assistant professor of research at The Miriam Hospital in Providence, R.I.

But among very obese people in the new study, all of whom were candidates for bariatric surgery, the decline in saliva in response to a stimulus — in this case, lemon juice — was slight and occurred much more gradually than among those who were of normal weight, researchers said. (New York Times)
U.S. chain menus could soon start counting calories
WASHINGTON - Large U.S. chain restaurants, criticized for their role in the country's obesity epidemic, agreed on Wednesday to support legislation that would require them to disclose calories on their menus.

Chain restaurants with 20 or more locations would have to list on their menus the number of calories per item and would also have to make available upon request other nutritional information such as the amount of sugar, salt or cholesterol.

The menu labeling law could be included in health reform legislation expected to be discussed in Congress during the next few weeks. (Reuters)
Raising taxes on cigarettes worked: Fewer kids are smoking because of it. That is among the most powerful arguments being made by proponents of an effort in Congress to impose taxes on sugary drinks to help pay for health care reform while dissuading people from overconsuming sweetened beverages. (Another proposal would raise federal taxes on alcoholic drinks).

Of course, the mere fact that a tax is effective in reducing consumption doesn't by itself mean it should be enacted. Indeed, the same argument can be made against imposing taxes. Reducing consumption reduces sales, which hurts business, which could hit workers and stockholders.

And soda pop ain't cigarettes. Any amount of smoking is bad for you, but as the otherwise-disingenuous beverage industry correctly points out, it's possible to consume sugary drinks in moderation without seriously degrading your health. (Dan Mitchell, The Big Money)
Sin taxes on sugary drinks is a sour idea
As I recently wrote about in a previous article, one of the ways that the Obama administration and members of Congress propose paying for their healthcare system overhaul plan is via a new tax on 'sugary products' such as sodas. The argument behind this new tax is that sugary products contribute to obesity, which in turn is one of the major reasons why healthcare costs have been skyrocketing.

On the surface, as is true with most government proposals, the concept seems to make sense. In a perfect world, the new tax on sugary products would cause Americans to consume lower quantities of them, which in turn would lead to less obesity and finally to lower healthcare costs. Makes perfect sense, right? (Rick Robbins, Louisville Economic Policy Examiner)
'Killer' moth: murder machine or butterfly in the ointment?
'Killer moth begins English invasion' was the disturbing title of a story in the Daily Telegraph's recent Nature Notes linking the spread of the oak processionary moth to climate change.

This revelation about our imminent demise due to a furry Lepidoptera may have troubled you slightly. So just how deadly is this moth? (BBC Blog of Bloom)
Americans are still very generous people: Charitable Giving Declines, a New Report Finds
Charitable giving fell last year by the largest percentage in five decades, according to a new study by the Giving USA Foundation.

Individuals and institutions made gifts and pledges of $307.65 billion, a decrease of 5.7 percent on an inflation-adjusted basis over the $314 billion given in 2007, according to the foundation, a research organization backed by the fund-raising industry.

Some experts said they were surprised the drop was not even bigger, given that endowments fell by as much as 40 percent, the stock market declined by a similar margin, corporations posted unheard-of losses and unemployment was rising at a fast clip. (New York Times)
So it's a few trillions too late, you gonna make a federal case out of it? Obama Aims to Revive 'Pay as You Go'
WASHINGTON — During the first four months of his administration, President Obama has committed roughly $1 trillion in federal spending: a $787 billion economic recovery package, and $350 billion in money to bail out the nation's banks. The budget deficit for this year is now projected at $1.8 trillion.

So on Tuesday, in the face of considerable skepticism from Republicans, the president was talking about saving money, not spending it.

Mr. Obama announced he was sending legislation to Congress to restore the 1990s-era "pay as you go" law, known as Paygo. The law, in effect from 1990 to 2002, required that tax cuts or new entitlement spending — like the health care overhaul that Mr. Obama hopes will be a signature domestic achievement — be paid for through budget cuts or tax increases.

The restriction would not apply to so-called "discretionary" spending that finances most government programs aside from Medicare and Social Security.

"The 'pay as you go' principle is very simple," Mr. Obama told a group of Congressional Democrats in the East Room of the White House. "Congress can only spend a dollar if it saves a dollar elsewhere."

But critics of Paygo say it is not simple at all, because Congress has a long history of waiving its requirements. And White House officials conceded Mr. Obama's proposal would not put a dent in the federal deficit. It would only keep it from getting bigger. (New York Times)
Action Alert: Stop the Deferral Tax Hike Scheme!
Obama and his liberal cohorts in Congress want to enact a new tax on profits that U.S. companies currently defer. This will spur many firms to move their operations overseas in order to avoid the tax - threatening American jobs and the economy as a whole. Urge your elected officials to oppose the deferral tax hike scheme! (Freedom Works)
Hearing to Seek Ways to Separate Birds and Planes
WASHINGTON — Airports already bulldoze bird nests and send dogs to chase off flocks, but engineers are trying new technologies to scare away birds in flight, including using landing lights as strobe lights, the vice chairman of the National Transportation Safety Board said Monday.

The official, Robert L. Sumwalt, spoke on the eve of Tuesday's safety board hearing on the crash of US Airways Flight 1549, which took Canada geese into both engines shortly after takeoff from La Guardia Airport on Jan. 15 and glided into the Hudson. All 155 people on board survived.

Mr. Sumwalt said turning the landing lights into strobe lights could make a plane, closing in on the birds at more than 100 miles an hour, more conspicuous to them. But, he said, that is only one solution that should be investigated.

"Maybe there's some other technology out there, a radar that some innovative company can come up with to zap the birds out of the way," Mr. Sumwalt said in an interview. Some pilots believe that birds try to avoid emissions from the planes' on-board weather radar, he said, and "we need to find out, is that an urban legend or is there some truth to that?"

"We need to be innovative when we're looking for solutions here," he said. (Reuters)
Air pollution from freeway extends further than previously thought
Environmental health researchers from UCLA, the University of Southern California and the California Air Resources Board have found that during the hours before sunrise, freeway air pollution extends much further than previously thought.

Air pollutants from Interstate 10 in Santa Monica extend as far as 2,500 meters — more than 1.5 miles — downwind, based on recent measurements from a research team headed by Dr. Arthur Winer, a professor of environmental health sciences at the UCLA School of Public Health. This distance is 10 times greater than previously measured daytime pollutant impacts from roadways and has significant exposure implications, since most people are in their homes during the hours before sunrise and outdoor pollutants penetrate into indoor environments. (University of California)
US tells California to cut water use to save fish
California's rivers used to brim with trout, salmon, sturgeon and more, but the federal, state and local governments built a monumental system of dams and pipelines in the most populous state that turned a desert into productive farmland and left some rivers dry.

The state faces a water crisis and a third year of drought. Add climate change and a growing population to the mix, and the fate of some salmon runs looks untenable without change, the National Marine Fisheries Service said in a report ordered as part of a long-running court battle over the salmon.

It called for a 5 percent to 7 percent cut in water diversions for cities and agriculture from key state and federal water suppliers. Water conservation, recycling and groundwater use could offset the cuts, the report said, but water agencies described a tougher situation.

That reflects a larger argument about whether the state can conserve its way out of crisis or should build more dams and canals to capture the last trickles that bypass the system. (Reuters)
Peruvian troops patrol Amazon towns after 60 die over forest protests
Troops controlled the town of Bagua Grande, 870 miles (1,400 km) north of the capital Lima, after an overnight curfew was enforced to defuse the worst violence faced by President Alan Garcia's government.

An indigenous leader said 40 protesters were killed and the government said 23 members of the security forces perished in two days of battles over Garcia's push to open up the rainforest to billions of dollars in foreign investment.

Thousands of Indians armed with wooden spears vowed to dig in at blockades on remote Amazon highways to defend their ancestral lands from outside developers. (Reuters)
Reporters Cluck Over Chicken-Raising 'Trend'
Despite Jack Shafer's recent complaints, newspapers continue to report on the "trend" of people raising chickens in their back yards.

The latest: The Dubuque, Iowa, Telegraph-Herald, which has taken it even further than a trend-according to that newspaper (whose article was picked up by the Chicago Tribune), it's a "movement":

"Whether they are owned as pets or food sources, chickens have become the animals du jour, the darlings of the growing 'backyard flock' movement," the paper reports.

Of course, there is nothing to support the idea that such a "movement" actually exists; the article is built on nothing but anecdotes. The only trend here is of newspaper reporters insisting that there is a trend.

It may well be true that more people are raising their own chickens. But these stories offer no real data to indicate that it is so. (Reuters)
GMO wheat acceptance hinges on public benefit
Europeans, considered among the staunchest opponents of food created with genetically modified organisms (GMO), are at least a decade from accepting biotech food, said Meinolf Lindhauer from Germany's Max Rubner federal research institute of nutrition and food.

"The majority of consumers in many European countries, not in all, do not accept GMO at all," he said while attending the International Wheat Quality conference in Saskatoon, Saskatchewan.

The only way for GMO wheat proponents to be heard above the arguments of anti-GMO groups is to demonstrate biotechnology could give consumers a "convincing advantage," he said.

One way might be modifying wheat so it could be eaten by people with celiac disease, a serious digestive condition caused by eating the protein gluten, he said.

In the long run, genetically modified wheat will be necessary to keep pace with corn and soybeans, said Robert Henry, director of the Center for Plant Conservation Genetics in Lismore, Australia. (Reuters)
So ludicrously bad we've reproduced the whole thing: Concordia researcher finds definitive link between carbon dioxide emissions and global warming
Damon Matthews, a professor in Concordia University's Department of Geography, Planning and the Environment has found a direct relationship between carbon dioxide emissions and global warming.
Matthews, together with colleagues from Victoria and the U.K., used a combination of global climate models and historical climate data to show that there is a simple linear relationship between total cumulative emissions and global temperature change.
These findings will be published in the next edition of Nature, to be released on June 11, 2009.

Until now, it has been difficult to estimate how much climate will warm in response to a given carbon dioxide emissions scenario because of the complex interactions between human emissions, carbon sinks, atmospheric concentrations and temperature change. Matthews and colleagues show that despite these uncertainties, each emission of carbon dioxide results in the same global temperature increase, regardless of when or over what period of time the emission occurs.
These findings mean that we can now say: if you emit that tonne of carbon dioxide, it will lead to 0.0000000000015 degrees of global temperature change.
If we want to restrict global warming to no more than 2 degrees, we must restrict total carbon emissions — from now until forever — to little more than half a trillion tonnes of carbon, or about as much again as we have emitted since the beginning of the industrial revolution.

"Most people understand that carbon dioxide emissions lead to global warming," says Matthews, "but it is much harder to grasp the complexities of what goes on in between these two end points. Our findings allow people to make a robust estimate of their contribution to global warming based simply on total carbon dioxide emissions."

In light of this study and other recent research, Matthews and a group of international climate scientists have written an open letter calling on participants of December's Conference of the Parties to the U.N. Framework Convention on Climate Change to acknowledge the need to limit cumulative emissions of carbon dioxide so as to avoid dangerous climate change.

For more information or to obtain a copy of the full article, contact Damon Matthews at 514-848-2424 ext. 2064 or email dmatthew@alcor.concordia.ca.
Matthews (read his profile) was one of Concordia's 2009 University Research Award winners.
Comment On The Guardian News Article "White Roofs And 'Cool' Cars - Obama's US Energy Secretary Gives Prince Charles Tips On Tackling Climate Change"
There was an article on the Guardian on May 26 2009 titled
"White roofs and 'cool' cars - Obama's US energy secretary gives Prince Charles tips on tackling climate change."
This article has already been effectively commented on elsewhere (see Examiner.com and Roy Spencer's weblog), and I want to add to the discussion of this news article here.
The article by John Vidal reads in part
"Reflecting sunlight on buildings and cars among dozens of ideas considered by Steven Chu and the US energy department"
People should paint their roofs white and drive 'cool' cars on pale-coloured roads to avoid devastating climate change, US energy secretary and Nobel prize-winning physicist Steven Chu has advised Prince Charles and a group of 19 other laureates meeting in London today.
The measures, which would reflect sunlight and enable buildings and automobiles to stay cooler and use less energy in summer, are some of dozens that Chu and the US energy department are considering for the "revolution" which he said was needed in the US, Europe and around the world to address global warming.
'Yes, make people paint their roofs white. I think white is pretty. If all vehicles used cool colours then they could cut down the air conditioning and we would have a great reduction in energy,' he said at the start of a three-day climate change symposium hosted by Prince Charles and attended by peace, literature, chemistry and physics laureates as well as 40 other senior scientists….."
First, I am pleased that Dr. Chu accepts that land cover/land use, at least on very small spatial scales, can affect climate. Land use/land cover change is an issue that readers of our weblog know I have emphasized frequently (e.g. see).
However, Dr. Chu does not consider unintended consequences with respect his suggestions. "Pale-coloured roads", for example, might be a good idea in hot climates, but in mid-latitude regions of the world with cold and snow during the winter, when the sun shines after a storm, the absorption of sunlight by asphalt is an effective way to clear the roads. We need, therefore, to consider each of these proposals in terms of all of their possible effects (intended and unintended).
Nevertheless, I am an advocate of passive solar heating which is an idea that Dr. Chu seems to similarly embrace. This is the type of "win-win" environmental policy that I have weblogged on before (e.g see A Win-Win Solution to Environmental Problems).
I next urge Dr. Chu to embrace the issue that, since white roofs and pale-coloured roads can reduce energy consumption and thus a reduction in resultant CO2 emissions, that land uses of all types (irrigation, deforestation, afforestation, dryland agriculture, etc) be elevated in the policy planning with respect to mitigation and adaptation to natural and human caused climate variability and change.
A example of the need for integrated environmental policy planning is discussed in my paper (with respect to carbon sequestration)
Pielke Sr., R.A., 2001: Carbon sequestration — The need for an integrated climate system approach. Bull. Amer. Meteor. Soc., 82, 2021.
In that paper I wrote
"There has, unfortunately, been no attempt to evaluate the benefit of carbon sequestration as a means of reducing the concentrations of the radiatively active gas CO2 in the atmosphere, while at the same time, assessing the influence of this sequestration on the radiatively active gas H2O, and on the surface heat energy budget. Until these effects are factored in as part of an integrated climate assessment, a policy based on carbon sequestration as a means to reduce the radiative warming effect of increased atmospheric concentrations of CO2 could actually enhance this warming."
This concept of considering all aspects of an environmental action should be part of Dr. Chu's policy planning. (Roger Pielke Sr., Climate Science)
Usually when we think of global warming, we are led to believe that it is caused primarily by increasing greenhouse gases. After all, that is what all the fuss is about in Washington DC these days. But is that entirely true?

After all there are lots of other things going on all the while. For instance, to what degree has the global temperature record in recent decades been influenced by the variability in aerosol emissions?

This question has been the subject of a series of articles in recent years by Martin Wild and colleagues which look at the impacts of (primarily sulfate) aerosols on the earth's climate. They typically conclude that sulfate aerosols play a larger role in multi-decadal climate fluctuations than the climate models generally give them credit for. And that models' inability to properly handle the climate aspects of aerosols "may hamper the predictive skills of these models to project near future climate evolution." (WCR)
Tying everything to greenhouse: Chestnut trees might slow climate change
A U.S. study shows introducing a hybrid of the American chestnut tree would not only help the nearly extinct species, but also reduce atmospheric carbon.

Purdue University Associate Professor Douglass Jacobs said the study found American chestnuts grow much faster and larger than other hardwood species, allowing them to sequester more carbon. And since American chestnut trees are more often used for high-quality hardwood products such as furniture, they hold the carbon longer than wood used for paper or other low-grade materials.

"Maintaining or increasing forest cover has been identified as an important way to slow climate change," said Jacobs. "The American chestnut is an incredibly fast-growing tree. Generally the faster a tree grows, the more carbon it is able to sequester … (and) the carbon can be stored in hardwood products for decades. (UPI)
Plan to Combat Global Warming? Pie in the Sky
Whenever you hear a politician start a sentence with, "If we can put a man on the moon ... ," grab your wallet.

For years, Democrats, enthralled by the cargo cult of the Kennedy presidency, have used the moon landing as proof that no big government ambition is beyond our reach.

The latest example of anthropogenic-lunar empowerment is global warming. Al Gore and Barack Obama routinely cite the Apollo program as proof that we can make good on the president's messianic campaign pledge to stem the rising ocean tides and hasten the healing of the planet. (Jonah Goldberg, Townhall)
Japan announced a target for emissions reductions, that by all accounts is based on what the Japanese government thinks is actually possible.

In reaction to this announcement, the Japanese government was criticized for not playing along with the charade that most every other country is playing: (Roger Pielke, Jr., Prometheus)
Could Cap and Trade Cause Another Market Meltdown? The same Wall Street players that upended the economy are clamoring to open up a massive market to swap, chop, and bundle carbon derivatives. Sound familiar?
You've heard of credit default swaps and subprime mortgages. Are carbon default swaps and subprime offsets next? If the Waxman-Markey climate bill is signed into law, it will generate, almost as an afterthought, a new market for carbon derivatives. That market will be vast, complicated, and dauntingly difficult to monitor. And if Washington doesn't get the rules right, it will be vulnerable to speculation and manipulation by the very same players who brought us the financial meltdown. (Rachel Morris, Mother Jones)
Some truth in that: Gore says carbon capture boom unlikely across China
"I'm not saying it's technologically impossible, but a lot of the coal plants in China are old technology. They are thermally inefficient ... and they have to use a lot of energy to capture and store the CO2," former U.S. Vice President Gore told a panel at the Cornell Global Forum on Sustainable Enterprise late Wednesday.
China alone could bring world to brink of climate calamity, claims US official
Business as usual in China would lead to 2.7C rise by 2050 even if all other countries slash emissions, says energy assistant (The Guardian)
China doesn't give a stuff about global warming: thank God!
"China launches green power revolution to catch up on west" [sic] shrieks the front page headline in today's Guardian. It's a nonsense, of course. Modern China cares about as much about "anthropogenic global warming" as Chairman Mao did about providing his population with five-course steak dinners. AGW's only use, as far as the Chinese are concerned, is as an ingenious device to suck up money and power from the gullible west.

And this isn't meant to be an insult to the Chinese, by the way. I mean it wholly as a compliment to their far-sightedness, shrewdness and pragmatism. Over the last ten days, delegation after US delegation has gone to China in a vain bid to persuade its leadership to believe in - or at least pay lipservice to - the mythical beast they call ManBearPig.

How has China responded? Why, with exactly the mix of incredulity, scorn and cynicism you'd expect of a hungry, fast-industrialising nation whose priority is economic growth rather than, say, assuaging breast-beating liberal guilt about how we've sinned against Mother Gaia and must now flagellate ourselves for our sins with swingeing new eco taxes and punitive regulation. (James Delingpole, Daily Telegraph)
A wander from the sex war to climate politics
Your bending author has been thinking about women lately (as you do). This was precipitated by the shock of being cited in a review of a feminist tract, though the connection is not clear. It induced an urge to stick ones head in the lioness's mouth. (Number Watch)
Funny: Not so windy: Research suggests winds dying down
WASHINGTON — The wind, a favorite power source of the green energy movement, seems to be dying down across the United States. And the cause, ironically, may be global warming — the very problem wind power seeks to address.

The idea that winds may be slowing is still a speculative one, and scientists disagree whether that is happening. But a first-of-its-kind study suggests that average and peak wind speeds have been noticeably slowing since 1973, especially in the Midwest and the East.

"It's a very large effect," said study co-author Eugene Takle, a professor of atmospheric science at Iowa State University. In some places in the Midwest, the trend shows a 10 percent drop or more over a decade. That adds up when the average wind speed in the region is about 10 to 12 miles per hour.

There's been a jump in the number of low or no wind days in the Midwest, said the study's lead author, Sara Pryor, an atmospheric scientist at Indiana University. (AP)
Apparently an AP news article out today on how we don't know if global warming is making the winds blow with less gusto is not a parody, despite all indications to the contrary. For benefit of readers I have condensed it as below: (Roger Pielke, Jr., Prometheus)
Virtual world eye-roller: Sea Level Rise By 2109 Could Cost Houston-Galveston Billions
HOUSTON, Texas, June 10, 2009 - Sea level rise due to climate change in the Houston-Galveston area over the next 100 years could displace more than 100,000 households and create more than $12 billion in infrastructure losses, finds a new report commissioned by the nonprofit Environmental Defense Fund and the British Consulate-General Houston.

The study used an economic computer model to assess the impact of both conservative and aggressive sea level rise on homes, buildings, industrial and hazardous material sites and water treatments plants in Galveston, Harris and Chambers counties.

"Climate change is happening," said David Yoskowitz, co-author of the report and a professor of socio-economics at the Harte Research Institute, Texas A&M University-Corpus Christi. (ENS)
More make-believe: Climate change will lead to mass migration in 40 years - Breakdown of activities such as subsistence herding, farming and fishing will drive forced migration
Bangalore: In the next four decades, millions of people will be forced to flee rising seas, floods, drought and other climate-induced effects, with the melting Himalayan glaciers particularly putting at risk the biggest irrigation system in the world, says a new report released on Wednesday in Bonn, Germany, at the ongoing United Nations climate change talks. (LiveMint)
Climate change? Big mammals may be flexible - Many changed diets when glaciers retreated more than a million years ago
Big mammals might be unexpectedly resilient in the face of global warming, suggests a new study that looked to the past for insights into the future.

The study found that llamas, tapirs, deer and other large mammals changed their diets when glaciers retreated from North America more than a million years ago.

Scientists have long assumed that animals would be rigid about what they ate and what niches they occupied during periods of climate change — making them especially vulnerable to those shifts. (Discovery)
Indoctrination funding opportunity: NASA Announces Climate Change Education Funding Opportunity
WASHINGTON, June 10 -- NASA has announced a new funding opportunity that could result in the award of cooperative agreements for projects designed to educate students, teachers and lifelong learners about global climate change. (PRNewswire-USNewswire)
High Gas Prices Could Slow Recovery
HOUSTON — After just a few months of relief at the pump, cheap gasoline is disappearing.

Gas prices have risen 41 days in a row, to a national average of almost $2.62 a gallon. That is a sharp increase from the low of $1.62 a gallon that prevailed at the end of last year.

Refinery problems are producing especially high prices in the Midwest, a region that was already reeling from the economic crisis. Michigan, the state with the highest unemployment rate, at 12.9 percent, is now paying the highest gasoline prices, averaging $2.93 a gallon.

The national jump in prices, far larger than the normal seasonal increase, is pulling billions of dollars from the pockets of drivers. It threatens to curtail a modest recovery in consumer spending on items like apparel and electronics.

After increasing 62 percent since December, the price of gasoline is actually lagging behind the increase in the price of oil, which has doubled in the same period, to more than $68 in recent days. Analysts say the increase is being driven by investor expectations of an economic recovery, the recent fall of the dollar against other currencies and, to a lesser extent, the success of oil-exporting countries in curtailing supplies. (New York Times)
House GOP offers nuclear-loaded energy bill
WASHINGTON — House Republicans are calling for a hundred new nuclear power plants to be built in the next two decades as part of an energy plan they say is a better alternative than one championed by Democrats.

The legislation unveiled by the GOP Wednesday would also increase production of oil and gas offshore, open the Arctic National Wildlife Refuge to drilling and spur refinery construction. The money from the new drilling would go into a trust fund that would pay for the development of renewable energy. (Associated Press)
Aarrgh! Airlines to achieve CO2-neutral growth by 2020: IATA
"Demand will continue to increase, but any expansion of our carbon footprint will be compensated," Giovanni Bisignani told the annual general meeting of the International Air Transport Association in the Malaysian capital.

But Bisignani said wide cooperation was needed from allied industries and governments.

"Air navigation service providers must make it possible to fly even more effectively. Fuel companies must supply eco-friendly fuels and governments must give us access to credits in global carbon markets."

Aviation is responsible for about 2 percent of global greenhouse gas pollution and that share is expected to rise. (Reuters)
Emissions Caps Seen Costing Airlines $7 Billion A Year
KUALA LUMPUR - Airlines project that carbon trading will cost the global industry around $7 billion a year from 2020, from when the sector has pledged to grow without adding to greenhouse emissions.

The International Air Transport Association, which represents 230 airlines, agreed at a board meeting that it would achieve carbon neutral growth from 2020 through a combination of investment in technology, biofuels and economic measures such as carbon trading.

Aviation is likely to be included in any global pact to replace the Kyoto Protocol to cap emissions from 2013, meaning caps on emissions that will make airlines buy credits to exceed those limits. (Reuters)
Texas Hold 'Em: Gov. Perry Hates Climate-Change Bill, Loves Clean Energy
Yesterday, Texas Gov. Rick Perry took aim at the federal government, salting his critique with a dose of unabashed global-warming skepticism.

He criticized the Environmental Protection Agency's April ruling that rising levels of carbon dioxide present a hazard to human health. The governor, a former West Texas rancher and Texas A&M University graduate, said: "The idea that CO2 is a toxic substance is a bit hard for this agricultural scientist to get his arms around when … Nobel laureates have talked CO2 in a very positive sense when you talk about the green revolution."

But he saved his sharpest barbs for the Waxman-Markey climate-change bill and its cap-and-trade provision to limit greenhouse-gas emissions. He said it amounted to "the largest tax increase in the history of our country." It would devastate the Texas economy–and for what?

He's not sure there's much to be worried about. "This is going to come down to this: Are the Democrats in Congress willing to stand up and say we are fixing to raise everyone's cost of living in America on some science that still is yet to be solidified?"

That's not much difference than Gov. Perry's earlier assault on federal ethanol mandates, which he said raised the price of corn and threatened another cherished Texas industry—cattle.

Surely that means Gov. Perry is against clean energy–which is being propped up by all sorts of government incentives, loan guarantees and mandates? Not exactly. (WSJ)
Clean energy depends on wider economy growth
The big picture for renewables is a sector which may emerge from recession as fast or faster than the wider economy, because government support is often in the form of guaranteed long-term price support.

But capital-intensive projects, such as new installations, are dependent on debt finance and for that reason the sector can only recover fully with a growing economy. (Reuters)
UK To Miss Clean Energy Goals On Govt Under-Spend
LONDON - Britain will miss 2020 clean energy targets and the supporting certificate scheme "will die" if the government does not spend more to support renewables, the CEO of clean energy developer Climate Change Capital said on Tuesday.

The UK's Renewables Obligation scheme forces utilities to generate an increasing proportion of their electricity from low-carbon sources, including wind and biomass energy, in an effort to meet a 2020 target of 15 percent renewable energy.

If utilities are unable to generate renewable energy, they must buy Renewable Obligation Certificates (ROCs) from generators that have excess low-carbon energy to sell.

"Between now and 2020 we're not even going to come close to hitting our targets, but between 2020-2025 I think we'll reach them," said Mark Woodall, speaking at a conference held by Project Finance International, a leading source on project finance intelligence owned by Thomson Reuters.
Higher U.S. Ethanol Blends Seen Spiking Food Prices
NEW YORK - Raising the allowable levels of ethanol in conventional U.S. gasoline would help push up prices for corn and other grains and ultimately meat and dairy, economists associated with food groups said on Tuesday.

The government allows conventional gasoline to be blended with up to 10 percent ethanol. But the ethanol industry, which has grown rapidly during the last two years amid generous government incentives and mandates that call for more ethanol blending over time, wants the blend rate raised to 12 percent to 15 percent ethanol for the industry to continue growing.

"Ultimately this will translates into higher livestock and dairy prices, and eventually further upward pressure on consumer food prices," said Bill Lapp, president of Advanced Economic Solutions.

He said in a report issued on Tuesday commissioned by the Grocery Manufacturers Association that 12 to 15 percent blends would push up the amount of land needed to grow corn to at least 100 million acres by about 2010 to 2015. (Reuters)
Europe Car Scrapping Seen Failing Green Test
OSLO - European car scrapping schemes are aiding a shift to small, less polluting cars but environmental campaigners say they fall short of pledges to create a greener economy during the recession.

"It's definitely a missed opportunity. This is just doling out cash to the car industry," said Jos Dings, director of the European Federation for Transport and Environment, which campaigns for greener transport.

"The first goal is to help the economy," German Environment Minister Sigmar Gabriel said of a "cash for clunkers" subsidy that helped boost German car sales by 40 percent in May from the same 2008 month.

"The indirect effect is that you help the climate" by replacing old cars with cleaner vehicles, the minister told Reuters of the scheme that pays motorists 2,500 euros ($3,468) to scrap a car at least nine years old and buy a new vehicle.

By contrast, U.S. auto sales slumped 34 percent in May. (Reuters)
Green jobs growth potential found to be high - Pew study names Oregon, Colorado, Tennessee as leaders
The nation's green jobs market has "explosive" growth potential, outpacing overall job growth 9.1 percent to 3.7 percent over a 10-year span, a new research report on the "clean energy economy" released by the Pew Charitable Trusts in Washington has found. (Andrea Billups and Kristi Jourdan, Washington Times)
June 10, 2009
This one obviously caught the media's attention: Another Computer Hazard: Dropping It on Your Foot
As ergonomics specialists know, using a computer can be a real pain — in the neck, wrists, back, eyes, shoulders, etc. But it also leads to injuries that experts may not have considered, such as trips and falls over the printer cord, lacerations from the sharp corners of a CPU or bruised toes from dropping laptops on feet.

Accidents like these happen more often than you think. According to a study published in the July issue of the American Journal of Preventive Medicine — the first to tally acute computer-caused injuries like cuts and bruises — 9,300 Americans suffer such mishaps each year. Based on data from some 100 hospital emergency rooms across the country from 1994 to 2006, the study found that 78,703 people sustained injuries ranging from scrapes and bruises to contusions and torn muscles during the 13-year study period. (Watch a video about dropping your laptop from 3 ft. off the ground.)

In part, the high rate of injury reflects the sheer increase in household computer ownership, which jumped 309% over the same period. But computer exposure and injuries hardly rose in lockstep: injuries far outpaced ownership, growing 732% from 1994 to 2006.

"I found that to be really astounding," says study co-author Lara McKenzie, assistant professor of pediatrics at Nationwide Children's Hospital's Center for Injury Research and Policy. "We never see increases like that, and we look at consumer products all the time." (Tiffany Sharples, Time)
... Children At Highest Risk of Computer-related Injuries
A new study has revealed an increased risk of computer-related injuries among US households. (redOrbit)
... Computers Causing Injuries in the Home
Falling monitors, dangerous wires a growing risk, especially for kids, study shows (HealthDay News)
... Is Your Computer Hazardous to Your Kids' Health?
Computer-related injuries on the rise in children? Sure, I thought, their thumbs get sore from playing Grand Theft Auto for hours on end. But I was wrong; we're talking real injuries here, the kinds that land kids in the emergency room. (USNews)
... Computers Can Send You to the ER, Study Shows - Serious Computer Injuries Outpaced the Number of New Computer Owners
How dangerous could that laptop, desktop, or Mac sitting in front of you be? (ABC News)
Adolescent Obesity Linked To Reduced Sleep Caused By Technology Use And Caffeine
According to a research abstract that will be presented on June 9, at Sleep 2009, the 23rd Annual Meeting of the Associated Professional Sleep Societies, adolescent obesity is associated with having less sleep. Reduction in sleep could be related to a higher caffeine intake, more hours of technology use and increased symptoms of sleep disorders (such as snoring).

Results indicate that children who slept less consumed more caffeine and had more hours of screen time (use of television, Internet, computer and video games). A higher body mass index (BMI) was also associated with shorter sleep duration. More hours of screen time were also associated with higher caffeine consumption. (ScienceDaily)
Can legislation on calorie disclosure stem tide of American obesity?
Whether MEAL or LEAN proposals pass, Americans may get more information on the foods ordered in restaurants. With 2/3 of Americans overweight, and many of them obese, calorie information may shock you but then it could save your life.

MEAL is the Menu Education Act which is based on a similar law in New York City. Under MEAL, any restaurant with more than 20 locations would be required to list the calories, carbs, fat and sodium content next to each menu item.

LEAN is the Labeling Education and Nutrition Act which is championed by the restaurant industry. To avoid calorie-shock by diners, the restaurant industry supports LEAN which only requires the calorie count be listed somewhere (menu board, separate page insert) which is less in-your-face than placing this vital health information next to each menu item as mandated under the MEAL act.

How much does this matter? A few quick examples of fast take snacks showed stunning information in the column on Beware of Hidden Calories in Name Brand Foods. Check out a bold article on the front page of the St Petersburg Times headlined, Consuming Truths. How refreshing to see nutrition and health focus on the front page instead of relegated to a back page of a distant section. (KT Erwin, Examiner)
UN green chief: Ban plastic bags
UN environmental chief Achim Steiner said yesterday that,
"Single use plastic bags which choke marine life, should be banned or phased out rapidly everywhere. There is simply zero justification for manufacturing them anymore, anywhere."
The notion that plastic bags pose some special hazard to marine life, however is a myth. As reported in the Times (UK) on March 8, 2008,
Scientists and environmentalists have attacked a global campaign to ban plastic bags which they say is based on flawed science and exaggerated claims.

The widely stated accusation that the bags kill 100,000 animals and a million seabirds every year are false, experts have told The Times. They pose only a minimal threat to most marine species, including seals, whales, dolphins and seabirds…

Campaigners say that plastic bags pollute coastlines and waterways, killing or injuring birds and livestock on land and, in the oceans, destroying vast numbers of seabirds, seals, turtles and whales. However, The Times has established that there is no scientific evidence to show that the bags pose any direct threat to marine mammals… (Green Hell Blog)
Greenpeace: putting trees before people
The claim that massive areas of rainforest are being cut down to make way for grazing pasture is a lot of bull dung. (Ben Pile , sp!ked)
Eco-colonialism Degrades Africa - Green, UN, rich nation and African elites impose deadly anti-development colonialism
Sub-Saharan Africa remains one of Earth's most impoverished regions. Over 90% of its people still lack electricity, running water, proper sanitation and decent housing. Malaria, malnutrition, tuberculosis, HIV/AIDS and intestinal diseases kill millions every year. Life expectancy is appalling, and falling.

And yet UN officials, European politicians, environmentalist groups and even African authorities insist that global warming is the gravest threat facing the continent. They claim there is no longer any debate over human-caused global warming - but ignore thousands of scientists who say human CO2 emissions are not the primary cause of climate changes
, there is no evidence that future warming will be catastrophic, and computer models do not provide valid projections or "scenarios" for the future.

[Global] Warming alarmists use the "specter of climate change" to justify inhumane policies and shift the blame for problems that could be solved with the very technologies they oppose. (Willie Soon and Paul Driessen, Right Side News)
The fishy message of The End of the Line
Instead of guilt-tripping Western consumers about overfishing, we should invest our energy in developing aquaculture. (Rob Lyons, sp!ked)
ICAT HURRICANE DAMAGE ESTIMATOR
Roger Pielke, Jr.

Dear Colleagues-

I have not been this excited about a web app for a long time if ever.

ICAT is an insurance company located here in Boulder, Colorado and I have been working with them over the past year to develop a new website called the ICAT Damage Estimator -- http://www.icatdamageestimator.com -- which builds upon our research on normalized hurricane losses. The website is now live
in beta mode.

You can view a brief tutorial at the link above, and I encourage you to do so as it has a lot of interesting functionality. In the coming weeks we'll be rolling out some additional functions that will be mightily impressive. Stay tuned for that. Meantime, please explore the site, share it around, and use the feedback options on the site to let us know what you think.

It is a public site and I am sure will get lots of use as hurricane season heats up.

All the best,
Roger

Roger Pielke, Jr.
University of Colorado (via CCNet)
"Climate Change means Cultural Change". Scientists hold first ever debate on contribution of cultural studies to climate research
Essen, June 9, 2009 - The foreseeable consequences of dangerous climate change call for combined global efforts for climate protection - efforts that require great social, political and cultural changes. These aspects of climate protection will be discussed for the first time between scientists of various disciplines and international experts from the worlds of politics and business.

The conference from June 8-10 in Essen (Germany) aims to consolidate the social debate on climate change and provide new incentives for scientific policy advice in the run-up to the UN Climate Change Conference in Copenhagen in December 2009. The conference is hosted by the Institute for Advanced Study in the Humanities in Essen (KWI) and Stiftung Mercator, in cooperation with the Potsdam Institute for Climate Impact Research (PIK) and the Wuppertal Institute for Climate, Environment and Energy. (Kulturwissenschaftliches Institut Essen (KWI))
Oh dear... Informing Decisions in a Changing Climate
Description:

Everyone--government agencies, private organizations, and individuals--is facing a changing climate: an environment in which it is no longer prudent to follow routines based on past climatic averages. State and local agencies in particular, as well as the federal government, need to consider what they will have to do differently if the 100-year flood arrives every decade or so, if the protected areas for threatened species are no longer habitable, or if a region can expect more frequent and more severe wildfires, hurricanes, droughts, water shortages, or other extreme environmental events. Both conceptually and practically, people and organizations will have to adjust what may be life-long assumptions to meet the potential consequences of climate change. How and where should bridges be built? What zoning rules may need to be changed? How can targets for reduced carbon emissions be met? These and myriad other questions will need to be answered in the coming years and decades.

Informing Decisions in a Changing Climate examines the growing need for climate-related decision support--that is, organized efforts to produce, disseminate, and facilitate the use of data and information in order to improve the quality and efficacy of climate-related decisions. Drawing on evidence from past efforts to organize science for improved decision making, it develops guidance for government agencies and other institutions that will provide or use information for coping with climate change. This volume provides critical analysis of interest to agencies at every level, as well as private organizations that will have to cope with the world's changing climate. (NAP)
Tyndall Centre for Climate Change Scare Stories obviously effective: Plug in cars on their way – but too little too late?
I've posted some fairly upbeat posts about tackling climate change recently – but there was a less than optimistic message about the latest climate change science from Dr Kevin Anderson from the Tyndall Centre for Climate Change to this year's big low carbon vehicle event and conference held at London's City Hall.

Here's what came out of it…

Health warning: this was based on my notes – plus the issues are highly technical, and many of them are moving so fast that it's difficult to for anyone to provide a settled overview.

The context is scary…very scary (Enchanted Isle)
Wash. Post reporting makes progress! Article concedes sea level computer model 'predictions could be flawed or flat wrong'
The Washington Post's reporting on global warming has made an important step forward. Post Reporter David A. Fahrenthold's June 8, 2009 Washington Post article about global warming and sea level rise does a surprisingly decent job of reporting on the issue.

Fahrenthold's article notes that the predicted increase in sea level by 2100 on the East Coast may be enough to "submerge a beach chair." The article then notes that the possibility of even a submerged "beach chair" by 2100 is only a "might." (Marc Morano, Climate Depot)
Unpredictable weather: why the climate is not a model citizen
One of the awkward things about global warming is that there are no absolutes. No one can say definitively what the climate will do next. Anyone who thinks they can will probably end up looking like one of those TV scientists from the 1950s who said we'd all be holidaying in space and flying around in hover cars by now.
But why is it so very difficult to state anything with complete confidence about the behaviour of our climate? Even the Intergovernmental Panel on Climate Change (IPCC), which periodically publishes 'the largest and most detailed summary of the climate change situation ever undertaken' is only prepared to say that human beings are 'very likely' to be the source of the problem. They are hedging for a reason.
Admittedly, it's a little firmer about the temperature itself, stating: 'Warming of the climate system is unequivocal.' But then that's a bit like saying that, today, it is hot. It doesn't tell you very much about tomorrow.
The weather is chaotic. Chaotic systems are infinitely complex and inherently unpredictable, (although not, as some suppose, random). The climate is simply 'big, long weather' - the atmospheric conditions of a region charted over a period of time - and is therefore also infinitely complex and inherently unpredictable. (BBC Blog of Bloom)
Climate change driven IT spend: are we being hoodwinked?
One of the great things about being an Irregular is that every now and again, one of our motley band will toss a pebble into a pond which sends ripples. Last weekend Jeff Nolan, one of our founders and a great personal friend said this:
I try not to post anything on climate change because I'm not qualified (like most people) to debate the scientific issues but also because I don't relish getting shouted at by frantic commenters. This recently published book [Climate Change Reconsidered - PDF] on the subject is fascinating and all 880 pages are available as a free download…

…Whatever side of the issue you are on, a reasoned debate dominated by facts rather than hyperbole and speculation should be viewed as a welcome development.
I then spent a day reading some of what is being said by NIPCC, the organization that challenges the CO2 theory of climate change, watched introductory videos from a conference on the topic held 2nd June and then watched two contrasting movies: The Great Global Warming Swindle and The Denial Machine. This is what I learned:
On one side of the debate CO2 emissions are causing global warming, that is generally bad and we need to do something about it. On the other side, CO2 is an effect, not a cause of global warming and that there is more likelihood that natural activity by the sun is causing climate change. The economic consequences are fundamentally different, depending on which side of the divide you choose to camp.
I was particularly taken by arguments in The Great Global Warming Swindle that this is a political issue with economic overtones that has washed out any real debate about the science involved in understanding what is happening to the planet's climate. Given what I have seen and especially the upsurge in attention paid to the topic by IT companies it makes sense to stand back and ask: are we being hoodwinked into spending on IT that will be fruitless? More to the point, why should I take this position when all around me say we urgently need to spend on IT measures that will help bring change? (Dennis Howlett, ZDNet)
A Comment On A 1999 Paper "Global Warming And Northern Hemisphere Sea Ice Extent By Vinnikov Et Al
Ten years ago, the following paper was published.
Vinnikov et al., 1999: Global warming and northern hemisphere sea ice extent. Science. 286, 1934-1937.
In this paper, there is a presentation of the model predictions of sea ice extent along with observations up to 1998. This weblog introduces the subject of how well have the model predictions done.
Their abstract includes the statement (referring to the GFDL and Hadley global climate models)
"Both models used here project continued decreases in sea ice thickness and extent throughout the next century."
In the conclusion to their paper, they write
"Both climate models realistically reproduce the observed annual trends in NH sea ice extent. This suggests that these models can be used with some confidence to predict future changes in sea ice extent in response to increasing greenhouse gases in the atmosphere. Both models predict continued substantial sea ice extent and thickness decreases in the next century."
In their paper (in Table 1) they have model predictions (in units of linear trend in 106 square kilometers per decade) listed for the GFDL climate model from 1978-1998 of -0.34 (and -0.19 using a "smoothed model output") and for the Hadley Centre climate model -0.18 (and -0.16 using a "smoothed model output").
A value of -0.18 is the loss of sea ice area of 180000 square kilometers per decade, for example.
The first figure below is from the Vinnikov et al 1999 paper with respect to the model predictions, while the second and third figures are the sea ice areal anomaly and the sea ice areal converage for the Northern Hemisphere up to the present from The Cryosphere Today.

From:http://arctic.atmos.uiuc.edu/cryosphere/IMAGES/current.anom.jpg


From: http://arctic.atmos.uiuc.edu/cryosphere/IMAGES/current.area.jpg
Until later in 2007, the sea ice areal extent continued to decrease in a manner which, at least visually, is consistent with the Vinnikov et al 1999 predictions (although the actual values of areal coverage differ substantially between the observations and the predictions, perhaps as a result of their formulation to compute areal coverage).
However, since 2006, the reduction has stopped and even reversed. Perhaps this is a short term event and the reduction of sea ice extent will resume. Nonetheless, the reason for the turn around, even if short term, needs an explanation. Moreover, this data provides a valuable climate metric to assess whether the multi-decadal global models do have predictive skill as concluded in the Vinnikov et al 2009 paper. (Roger Pielke Sr., Climate Science)
Brookings: Waxman-Markey a $9 trillion tax!
The Waxman-Markey climate bill amounts to a $9 trillion tax that will reduce personal consumption by up to $2 trillion by mid-century, according to an analysis presented yesterday by the left-leaning Brookings Institution.
No effort was made to estimate the benefits of Waxman-Markey, apparently because of the difficulty of such an estimation, according to a report in Carbon Control News.
To summarize: We know Waxman-Markey will hurt taxpayers, consumers and the economy, and it's too difficult to determine whether the bill will provide any benefits — so let's hurry up and enact the Mother of All Taxes?
Click here for Brookings' "Fact Sheet."
Click here for Brookings' Powerpoint presentation. (Green Hell Blog)
Of Kites, Coal and the Waxman-Markey Climate Bill
If nothing else, the Waxman-Markey climate change bill is keeping the think tanks and Washington lobbyists busy. I've been surveying analyses and comment from critics including The Heritage Foundation ("a massive energy tax in disguise that promises job losses, income cuts, and a sharp left turn toward big government"), former Lotus CEO Jim Manzi in The National Review ("a terrible deal for American taxpayers"), the U.S. Chamber of Commerce ("expensive, complicated, regulation-heavy, domestic-only legislation"), The Breakthrough Institute ("may allow American emissions to continue to rise for up to twenty years") as well as Greenpeace ("not strong enough to stop global warming") and Friends of the Earth ("we have serious concerns and misgivings that prevent us from offering our support"). Now we are getting analyses of the analyses, such as the NRDC's Laurie Johnson's persuasive takedown of Heritage's work. (Marc Gunther, GreenBiz)
Greens' U.N. climate advice: slash CO2, pay $160 billion
OSLO - Environmental activists called on Monday for deep cuts in greenhouse gas emissions and for developed nations to pay $160 billion a year to help the poor as part of a radical new U.N. climate treaty.

"It's going to be unpopular with almost everyone," said Tasneem Essop, of WWF International, of the blueprint issued on the sidelines of 181-nation U.N. talks in Bonn about a U.N. pact to be agreed in December in Copenhagen.

"But we need more ambitious targets," she told Reuters of the draft, written by almost 50 leading environmentalists and with the backing of groups including WWF, Greenpeace, Germanwatch and the David Suzuki Foundation. (Reuters)
EU summit to hold off climate funding decision
EU heads of state and government are expected to yet again postpone a decision to provide poor countries with financial contributions to fight climate change when they meet in Brussels next week (18-19 June), according to diplomatic sources. (EurActiv)
Putting the burning question to global-warming alarmists
STEVE Fielding has had a conversion that could blow apart the great global warming scare.

No wonder the Rudd Government is scrambling and the ABC is already sliming the Family First senator.

You see, Fielding has suddenly realised that global warming may not be caused by humans after all.

What has startled him out of merely accepting we're heating the world to hell with our carbon dioxide emissions is one fact in particular.

While our emissions are increasing fast each year, satellite measurements show the world's temperatures have still not risen above the 1998 record, and have actually fallen since 2002.

Of course, all this has been pointed out before. I've asked both Prime Minister Kevin Rudd and Climate Change Minister Penny Wong - to their faces - to explain why the world isn't still warming as it should if their global warming theories are right.

Neither has given me an answer. Nor have they answered similar challenges from the few sceptics in Parliament who have dared to reveal themselves - notably the Nationals' Barnaby Joyce and the Liberals' Dennis Jensen.

But here's why Fielding's conversion is potentially so much more dangerous to the Government than sniping from mere columnists or Coalition MPs.

Fielding is not just in a position to ask the Government the same question. He can also demand a straight answer.

If he does not get it, his vote in the Senate could destroy the Rudd Government's plan to impose billions of dollars of taxes on all our sources of emissions - from power stations and smelters to, eventually, even cows.

With the Liberals refusing to back the scheme this year, the Government needs not just the votes of the Greens but of the two crossbench senators, Nick Xenophon . . . and Fielding.

But Fielding, an engineer, is now insisting he be shown the proof that the world is even still warming, and the Government must at last justify its plan's most basic assumption. (Andrew Bolt, Herald Sun)
In case you missed the background for the above: Fielding's climate mission
THE fact-finding mission to the US of Family First senator Steve Fielding has culminated in him giving senior White House staff graphs provided by climate change sceptics and asking why he should not believe them.

Senator Fielding emailed graphs that claim the globe had not warmed for a decade to Joseph Aldy, US President Barack Obama's special assistant on energy and the environment, after a meeting on Thursday.

Speaking from Washington, Senator Fielding said that asking the White House to explain why it is convinced global warming is linked to greenhouse emissions was part of "picking up the fight for the underdog".

He earlier attended a climate sceptics' conference run by free-market think tank the Heartland Institute — part of a trip to "hear both sides".

Senator Fielding said he found that Dr Aldy and other Obama Administration officials were not interested in discussing the legitimacy of climate science.

The talks focused on the Democrats' Waxman-Markey climate bill, expected to go before Congress in August. (The Age)
Japan, Russia urged to issue 2020 greenhouse goals
OSLO - Japan and Russia should publish 2020 goals for greenhouse gas emissions to help spur U.N. talks on a new climate treaty, the head of the U.N. Climate Change Secretariat said on Monday.

Other developed nations have already set targets and the lack of Japanese and Russian data was holding up the June 1-12 talks among 181 nations in Bonn, Germany, on a new pact due to be agreed in Copenhagen in December.

"A number of critical ... ones are missing -- Japan and Russia," Yvo de Boer told a webcast news conference about progress in the talks on a successor to the Kyoto Protocol, the existing U.N. pact for curbing emissions.

"It's really important now to get those remaining numbers on the table." (Reuters)
Japan set to unveil timid target on climate change: campaigners
BONN — Japan on Wednesday will unveil a target of reducing its greenhouse-gas emissions by seven percent by 2020 compared with 1990 levels, Japanese campaigners said on Tuesday at the UN climate talks here.

They lashed the reported goal as pitiful, saying it marked a mere one-percentage-point fall over Japan's target for 2012 under the Kyoto Protocol, the treaty set to be superseded by a far more ambitious global pact.

The target will be announced by the government as part of a larger strategy for tackling climate change, said Kimiko Hirata of Kiko Network, part of an alliance of green groups called the Climate Action Network (CAN). (AFP)
From CO2 Science this week:
Editorial:
Experts Rebut IPCC on Its Analysis of Medieval Warm Period: The most recent attempt of the IPCC to discredit the global and coherent nature of the Medieval Warm Period is demonstrated to be both incorrect and based on inadequate empirical data.
Medieval Warm Period Record of the Week:
Was there a Medieval Warm Period? YES, according to data published by 712 individual scientists from 414 separate research institutions in 41 different countries ... and counting! This issue's Medieval Warm Period Record of the Week comes from Lake Haukadalsvatn, West Iceland. To access the entire Medieval Warm Period Project's database, click here.
Subject Index Summary:
Evolution (Terrestrial Plants - Natural Vegetation: Warming-Induced): Will global warming be its own catalyst for inducing earth's plants to evolve to meet the thermal challenge it presents to them?
Plant Growth Data:
This week we add new results of plant growth responses to atmospheric CO2 enrichment obtained from experiments described in the peer-reviewed scientific literature for: European White Birch (Esmeijer-Liu et al., 2009), Scots Pine (Alberton and Kuyper, 2009), Silver Vase Bromeliad (Monteiro et al., 2009), and Sugarcane (Vu and Allen Jr., 2009).
Journal Reviews:
Himalayan Glaciers: What does their melt-history tell us about late-20th-century global warming?
Storms of Northwest France: How have they varied over the past few millennia?
Summer Temperatures in the Northern French Alps: How have they varied over the past two millennia?
The Progressive Nitrogen Limitation Hypothesis: It takes another beating, as nature overrides the wisdom of man.
Mopping Up Soil Copper Pollution: As the air's CO2 content continues to rise, it will accelerate natural soil-cleansing processes. (co2science.org)
Little Ice Age II, The Sequel?
The lingering cool temperatures being experience by much of North America has weather forecasters wondering it we are entering a new Little Ice Age—a reference to the prolonged period of cold weather that afflicted the world for centuries and didn't end until just prior to the American Civil War. From historical records, scientists have found a strong correlation between low sunspot activity and a cooling climate. At the end of May, an international panel of experts led by NOAA and sponsored by NASA released a new prediction for the next solar cycle: Solar Cycle 24 will be one of the weakest in recent memory. Are we about to start a new Little Ice Age? (Doug L. Hoffman, The Resilient Earth)
Global Warming - Sorry Al, it's the Sun!
According to Robert Cahalan, climatologist at NASA's Goddard Space Flight Center "For the last 20 to 30 years, we believe greenhouse gases have been the dominant influence on recent climate change."

This may not come as such a big surprise to those who weren't so ready to swallow the Al Gore theory. We all knew that Earth has experienced dramatic changes in its history, going from ice ages to periods of extreme heat (even to the point of melting all the ice on the planet).

Many have suggested that the Sun was responsible for these climatic changes and pointed out that low (or non-existent) solar activity often appeared during cooler periods on the planet.

It would now seem that NASA agrees with this finding. Thomas Woods, a solar scientist at the University of Colorado in Boulder said "The fluctuations in the solar cycle impacts Earth's global temperature by about 0.1 degree Celsius, slightly hotter during solar maximum and cooler during solar minimum," and added "The sun is currently at its minimum, and the next solar maximum is expected in 2012."

Its the Sun!

Between 1650 and 1715, almost no sunspots were observed on the Sun's surface and this is believed to have been partly responsible for the Little Ice Age in Europe.

There have been few, if any, sunspots for some time now, but does this mean we have reached a turning point and can expect temperatures to fall again? (Ian Brockwell, News Blaze)
West Virginia's New State Rock: Coal
Coal has become the official rock of West Virginia.
Last week. Gov. Joe Manchin signed a resolution (text) giving the rock its new status, and declaring that the bituminous coal industry "remains essential to economic growth and progress in West Virginia and the United States."
The resolution, which passed the state's house of delegates 96-0 and was approved by the State Senate in a voice vote, also traces the noble history of the rock, from the time George Washington noted a "coal hill of fire" in what became West Virginia.
The Mountain State joins Kentucky and Utah, both of which have had coal as their state mineral and state rock, respectively, for more than a decade.
The West Virginia movement was started, according to the West Virginia Coal Association, by a high school student who was a coal miner's daughter.
"I realized the state didn't have an official state rock," the high school senior, Britnee Gibson, told the association, "and I thought, what better to be the state rock than coal?"
The resolution comes as the state's coal industry encounters tough times, with some residents in West Virginia protesting the blasting of mountaintops to remove it.
The recession, too, has dampened demand for electricity, such that Consol Energy, a big coal company operating in the state, recently announced that it was idling two West Virginia mines. (Green Inc.)
Delay new biofuels rule one year: U.S. oil industry
WASHINGTON - The government should delay new rules that expand U.S. use of biofuels until 2011, the oil industry said on Tuesday, because there is too much work to do on the ground-breaking rules to start sooner.

The Environmental Protection Agency has a January 1 target to apply the rules that also require advanced biofuels to have greenhouse gas emissions that are 40 percent lower than petroleum from creation through consumption.

Al Mannato, a manager at the American Petroleum Institute, said the industry would prefer a year's delay as it is unlikely EPA can complete work in time for a smooth January 1 start.

"It appears the only option possible is a 2011 start date," said Mannato during an all-day EPA hearing on its May 5 proposal to update the so-called renewable fuels standard. (Reuters)
June 9, 2009
Reusable grocery bags are a source of cross-infection
Well, are you really surprised?
Far too many simpleminded Green precepts have terrible unintended consequences:
DDT ban led to millions of deaths from malaria
CAFE (corporate average fuel economy) standards created cars that even proponents admit are less safe
Drive to save energy in buildings by sealing them up tight as a drum created indoor air quality issues with radon and other toxics
Foolish advocacy of ethanol as an automotive fuel led to drastic increase in food prices
Now, a study—coming out of Canada—indicates that reusable grocery bags are a breeding ground for bacteria and pose public health risks: Food poisoning, skin infections such as bacterial boils, allergic reactions, triggering of asthma attacks, and ear infections. It is noted that in the control group (single-use plastic bags and first-use reusables), there was no evidence of bacteria, mold, yeast, or total coliforms.
Astoundingly, 64% of the previously-used reusables showed the presence of some levels of bacterial contamination.
Greenie proponents are calling for users to clean the bags, but this is not as simple as it sounds. Organic matter is difficult to remove, and if left wet, the situation is probably made even worse. Other voices are blaming the findings on people using the grocery bags as general-purpose totes, thus mixing in gym clothes and even diapers. However, the real problem is contamination from various food items (and is some cases the bag's material), which can breed microbial growth.
Even without this bad news, it was difficult to justify the reusables, in terms of the extreme energy cost in both manufacturing and transportation from China—especially in light of the fact that most people do re-use plastic grocery bags.
Read my whole HND article for more serious public health implications. (Shaw's Eco-Logic)
Major health problems associated with smoking account for about a tenth of our health care spending, about the same amount as illness and behaviors associated with obesity. Today, the Senate will vote to regulate tobacco like a drug and crack down on marketing. Costs associated with cigarette consumption will rise. A lot of folks wonder why the government can't borrow the tobacco approach and apply it to obesity, which also seems to be -- seems to be, I say -- a condition that results from an addiction to food? Arguably, the long-term costs associated with being overweight exceed those of nicotine addiction. Trouble is, obesity belongs to a different category of conditions. There is a social and psychological element to the smoking contagion, but its origins, effects and treatments are much more defined.

Also, people can live without nicotine. They can't live without food. And food advertising is already more tightly regulated than tobacco advertising. The correlation between tobacco advertising and consumption is much stronger than the correlation between food advertising and obesity -- so strong, in fact, that it's close to being unidirectional.

Though policy makers are beginning to change their thinking, I'd wager that most still believe that obesity is, at its core, a condition that individuals ought to be able to control themselves. That's why the preferred response to obesity, so far, has been more study and prohibitions on lawsuits against the food industry. On the flip side, comprehensive national anti-obesity programs, like national nutrition labeling standards, are untethered to evidence that they work. I'll be writing more about obesity and health care policy in the coming months, but suffice it to say that the tobacco model offers fewer clues for obesity treatment and prevention then one might assume. (Marc Ambinder, The Atlantic)
Same lightweight ad menu key to youth obesity inquiry
THE House of Representatives inquiry into the obesity epidemic, Weighing it up: Obesity in Australia, recognises the magnitude of the problem and recommends a range of reforms but the advertising industry will remain self-regulated.

This is, they are told, their last chance.

I have been hearing such admonitions for more than 30 years.

From 1978-84 I chaired the children's program committee of the Australian Broadcasting Tribunal when the children's advertising standards were first introduced. I soon learned the only way to get program reform supported, and introduce the Classification for children's programs, was to go easy on advertising.

Little seems to have changed. The advertising industry's reprieve this time is based on evidence from the Australian Communications and Media Authority, the current regulator, which has claimed it cannot identify a link between obesity and television advertising to children in its commissioned research. Ofcom, the media regulator in the UK, had no such problem in accepting as credible the research it commissioned and banned junk food advertising in and around children's television programs in 2007. (Patricia Edgar, The Australian)
Patricia, Australia does not have to repeat the mistakes of the UK -- just because Ofcom is gullible does not mean ACMA must be too.
Situation worsening in Europe? Greens make big gains in EU parliament vote
LONDON—Polar bears have taken over screen savers. Two of the last five Nobel Peace Prizes have gone to eco-campaigners. Climate change has crept onto government agendas.

And now the European Parliament itself has gone a bit more green. (Associated Press)
Around the world, frogs and toads are falling victim to a loss of habitat, pesticides, pollution and an insidious, quick-acting fungus. And now they are going extinct faster than any other animals since the dinosaurs (Globe and Mail)
How Afghanistan's grapes will help defeat wrath, in a climate-friendly way
Afghanistan is poised to become a major exporter of fruits, ranging from pomegranates to melons to Kunduz strawberries, according to the Spectator.
The more Helmand grapes we can stuff down our throats the more rapidly Afghanistan will wean itself off 'submission to the Taleban and economic dependency on opium,' says Elliot Wilson.
What a shame that we're all supposed to be eating local fruit that doesn't need to be flown to the UK on greenhouse gas-emitting planes to stop climate change.
Well actually, there is a way to eat Helmand grapes without feeling too guilty, scientists say.
Assuming the fruit has been grown using nothing more than the sun's heat, picked by humans and flown to the UK, there's still a good chance that they are responsible for fewer emissions than grapes that have been grown out of season in a heated greenhouse in Britain, heavily fertilised, harvested using fuel-thirsty machinery and stored for months in fridges. (BBC Blog of Bloom)
Global Warming/Climate
The wannabe rulers of the world and rationers of our energy supply can see their opportunity slipping away with the world's obstinate failure to overheat and the sun's continued quiescence. Countdown timers such as the above are beginning to proliferate (you can get the html code for this one and variants here). Their purpose is of course to pressure lawmakers and politicians into rash and panicked action against the mythical beast. Ours is a little different. We think Copenhagen is where the Kyoto farce will finally crash and burn and with it the political issue of gorebull warming.
We look on our version as a clock ticking away the life of one of the most absurd scares in human history.
They just don't get it: Warming and Death
[UPDATED, 6/3, below.] There are significant questions about the robustness of the numbers at the heart of the new report estimating more than 300,000 deaths are already being caused each year by global warming, with nearly twice that number possible by 2030. The report was commissioned by the Global Humanitarian Forum, created in 2007 by the former United Nations secretary general Kofi Annan, and reviews reams of data and earlier analysis by other researchers and groups. More on the questions is below. (Andrew C. Revkin, NYT)
Buried Code - The unexamined federal regulation in a House energy bill
THE RUNNING joke in Washington is that nobody has read the 900-plus-page energy bill sponsored by Reps. Henry A. Waxman (D-Calif.) and Edward J. Markey (D-Mass.), which the House will consider in coming weeks. What you hear from its backers is that its cap-and-trade provisions would create a market-based program to reduce greenhouse gas emissions -- which should mean that a simple, systemwide incentive encourages polluters to make the easiest reductions in greenhouse gases first, keeping the costs of fighting global warming to a minimum. In fact, the bill also contains regulations on everything from light bulb standards to the specs on hot tubs, and it will reshape America's economy in dozens of ways that many don't realize.

Here is just one: The bill would give the federal government power over local building codes. It requires that by 2012 codes must require that new buildings be 30 percent more efficient than they would have been under current regulations. By 2016, that figure rises to 50 percent, with increases scheduled for years after that. With those targets in mind, the bill expects organizations that develop model codes for states and localities to fill in the details, creating a national code. If they don't, the bill commands the Energy Department to draft a national code itself. (Washington Post)
Questions on EPA's Cost Estimates for Waxman-Markey Climate Change Legislation
The Environmental Protection Agency's (EPA) analysis of the economic impact of the Waxman-Markey climate change bill relies on a variety of assumptions. These assumptions strongly bias the cost downward when compared to the results of studies done by the Center for Data Analysis (CDA) at The Heritage Foundation and by CRA International for the National Black Chamber of Commerce. (David Kreutzer, Ph.D. and Nicolas Loris, Heritage)
Climate Change Legislation: Benefits Must Outweigh Costs
Washington, DC-The talk on Capitol Hill is not to expect climate change legislation to become law this year, but do expect Congress to take action before the 2010 elections. Any delay in sweeping climate change legislation is welcome news for America's farmers and ranchers because whatever action Congress takes could have a profound and permanent impact on production agriculture.

Congress should not push through such important legislation in a rushed, haphazard way. Experts agree that efforts to reduce greenhouse gases will impact all sectors of the economy and will be costly to all. Climate change may well be the most serious, far- reaching issue the 111th Congress handles, even more critical than health care reform.

Farm Bureau has a clear message to Congress on climate change legislation: the benefits must outweigh the costs. Any cap-and-trade program must make economic sense for U.S. agriculture. Doing so means giving the Agriculture Department a prominent role in administering any offsets program and assuring that agricultural offset projects are spelled out in the legislation. (AFBF release)
Poor families could receive hundreds of dollars from climate bill to offset energy costs
WASHINGTON — Low-income families will receive hundreds of dollars a year to help pay higher energy bills if Congress enacts the first-ever limits on the gases blamed for global warming, according to a new analysis.

But it is unclear just how much more those families will have to pay for energy. (Associated Press)
And on his personal enrichment quest: Former Vice President Al Gore Pushes Climate Change Bill in Congress - Global Warming Guru, Nobel Peace Prize Winner Gore Continues Post-White House Crusade
Dick Cheney is surely the most visible ex-vice president these days.

But Al Gore is almost certainly the most influential.

As Congress wrestles with politically explosive issues surrounding climate change and energy, Gore is simultaneously everywhere and nowhere.

He's worked the phones to squeak a bill through a key legislative committee. He's serving as an informal counsel to allies on Capitol Hill and inside the Obama administration, as they seek to solve a complicated political equation.

The not-for-profit Gore heads is running ads in targeted congressional districts, and holding town-hall meetings across the country to drum up support for climate-change legislation. The slideshow made famous in "An Inconvenient Truth" has now been shared more than 30,000 times and counting worldwide.

The one thing the former vice president is not doing very much of: talking in public about what he's doing behind the scenes. (ABC News)
Right... Todd Stern to press China on climate change in run-up to Copenhagen
America's leading climate change negotiator will urge China to make a commitment to cutting greenhouse gas emissions during meetings in Beijing this week, as the US seeks to avoid the collapse of the next global warming treaty. (The Times)
Meanwhile, in the real world... 'Hindi-Chini' still `bhai-bhai' at climate meet
NEW DELHI: Does the `Hindi-Chini Bhai Bhai' slogan still hold value at the climate negotiations? Or could the Sino-India leadership of the
G77+China grouping come undone in the lead up to the crucial climate talks at Copenhagen by the end of 2009?

This concern has been nagging a powerful section of the Indian establishment ever since the ball began to roll towards a possible international deal in Copenhagen. But the doubts seem to have been put to rest with China taking a strong and unequivocal stance at the ongoing discussions at Bonn.

At the UN Framework Convention on Climate Change negotiations, G77+China makes up a formidable group and the India-China team is seen as the bulwark that holds the disparate team together in the face of diplomatic and economic onslaught from EU and other industrialized nations. Sticking together, the powerful block has been able to neutralize the economic influence of the rich countries with its moral position (`the rich were to blame for climate change not this collective of nations') and some of their own economic muscle flexing.

But in the past year, some senior Indian officials (though not directly involved in climate change negotiations) have been voicing concern and some news in the media from industrialized nations has been indicating that China may be ready to strike out on its own breaking the block. A fear had been expressed in the Indian quarters that a US-China deal on the side could break the G77, and as a consequence leave India to fend for itself.

But China's strong statements at the ongoing Bonn negotiations and its formal submissions just before have left no room for doubt that it is sticking to the demands that G77 nations have collectively made. (Times of India)
The con is on: how carbon credits neuter Cap & Trade
In my discussion of the Cap & Trade scheme for carbon dioxide equivalent (CO2E) emissions (greenhouse gases) proposed by U.S. Reps. Henry Waxman, D-Calif., and Edward Markey, D-Mass. (the American Clean Energy and Security (ACES) Act of 2009), I argue that the two key issues are (1) the size of the overall quota and (2) the enforcement of the rule that without a permit, you cannot emit.

Prima facie, the scheme looks tough. The Discussion Draft Summary of the American Clean Energy and Security Act of 2009 reads: "The draft establishes a market-based program for reducing global warming pollution from electric utilities, oil companies, large industrial sources, and other covered entities that collectively are responsible for 85% of U.S. global warming emissions. Under this program, covered entities must have tradable federal permits, called "allowances," for each ton of pollution emitted into the atmosphere. Entities that emit less than 25,000 tons per year of CO2 equivalent are not covered by this program. The program reduces the number of available allowances issued each year to ensure that aggregate emissions from the covered entities are reduced by 3% below 2005 levels in 2012, 20% below 2005 levels in 2020, 42% below 2005 levels in 2030, and 83% below 2005 levels in 2050."

In fact, the scheme is a total con. It permits the US to increase CO2E emissions until 2020. The escape mechanism used - carbon offsets or carbon credits - suggests that for the period 2020 - 2050 also, the supposed intent of the Act - to reduce CO2E emissions in the US - will be neutered. (Willem Buiter, Financial Times)
Canada ``bullying'' developing countries over Kyoto: environmentalists.
OTTAWA - Environmentalists say government documents show Canada's role in international climate change negotiations includes ``bullying'' developing countries, backpedalling on commitments and attempting to exploit divisions in Europe.

Foreign Affairs briefing notes obtained through an Access-to-Information request indicate a ``deliberately provocative'' Canadian strategy in negotiations to replace the Kyoto accord in Copenhagen in December, says Dale Marshall, climate change policy analyst with the David Suzuki Foundation.

``It suggests that Canada doesn't mind exacerbating tensions between developed and developing countries and wouldn't mind if that led to a failure in the discussions,'' Marshall said in a weekend interview from Bonn, Germany. ``Quite simply if you're looking for an agreement in Copenhagen, this is not the approach to take.'' (Juliet O'Neill, Canwest News Service)
West not playing its part to tackle climate change: India
NEW DELHI: Industrialized countries are nowhere near meeting their legal obligations to combat climate change and are trying to muddy the waters by saying the global problem cannot be tackled unless developing countries do more, says Shyam Saran, India's chief negotiator at the climate treaty talks.

As the world stumbles towards a climate treaty scheduled to be inked this December in Copenhagen, a key preparatory meet is on in Bonn (June 1-12). Negotiators from around the world are poring over the "negotiating text" expected to lead to the treaty. (IANS)
How Much Should Poor Countries Be Paid to Fight Climate Change?
What will it take to get developing nations to sign up to a global climate agreement?

A critical part of the answer, it seems, is cold, hard cash.

Countries in poorer parts of the world like China and India are demanding that wealthier regions like the European Union and North America finance their efforts at developing clean energy technologies and help them adapt to the effects of climate change caused largely by accumulated emissions from the industrialized West.

Money to finance these efforts is seen as a precondition for reaching an agreement at United Nations climate talks in Copenhagen in December, when nations gather to hammer out a successor treaty to the Kyoto Protocol.

European finance ministers meeting over lunch in Luxembourg on Tuesday are expected to discuss the thorny question of what would represent a fair amount, according to diplomats. (Green Inc.)
''HELPING Dad become a better man: priceless."

That's the closing line of a new MasterCard commercial. You know those commercials; they've been out for nearly a decade. A typical one goes something like this: "Bric-a-brac: 17 dollars. White elephant: 28 dollars. Getting your wife to remove the restraining order: priceless."

Only this one has a little boy tailing his father--a man who looks like a perpetually adolescent extra from the old sitcom Friends--through a home-improvement store pointing out ways the carbon-profligate old man can reduce his footprint. The boy replaces the usual narrator as well.

"Energy-saving bulb: four dollars," quoth the child. "Reusable bag: two dollars. Helping Dad become a better man: priceless." (The Free Library)
Freeman Dyson Takes On The Climate Establishment
Princeton physicist Freeman Dyson has been roundly criticized for insisting global warming is not an urgent problem, with many climate scientists dismissing him as woefully ill-informed. In an interview with Yale Environment 360, Dyson explains his iconoclastic views and why he believes they have stirred such controversy. (Yale Environment 360)
Gravy train riders upset: Fielding slammed over solar flare theory
Scientists have slammed Family First's Steve Fielding after he returned from the US suggesting solar flares rather than human activity are responsible for climate change.

Senator Fielding said he wanted to debate the cause of global warming with government scientists before he votes on Labor's climate change legislation.

He recently returned from a trip to the United States where he met climate change sceptics who blame global warming on solar flares, not human activity or carbon emissions.

It is a theory he believes has some credibility.

"The issue that has been put forward is that over the last decade carbon emissions have been going up but global temperature hasn't," he told ABC Radio today.

"What I heard at the conference was that solar activity seems to be more closely aligned to global temperature changes over a long period of time."

Senator Fielding said there hadn't been a proper debate on the science behind climate change and that up until now, there was only a blanket acceptance that carbon emissions were the cause of global warming. (AAP)
How the ABC's priests damn Fielding (Andrew Bolt Blog)
The questions Fielding wants Wong to answer (Andrew Bolt Blog)
"Global Warming," Painting Your Roof White, and the Chattanooga Chu-Chu
Chu's 'Texas Longhorn'

(A point here, a point there, and a whole lotta bull in between.)

Steven Chu, entertainingly described as an "Energy Secretary", says we can Save The Planet from "global warming" by painting our rooftops and roads white. He says making roofs and roads paler would have the same effect as taking every automobile in the world off the road for 11 years.

The Limbaugh Question

Rush Limbaugh, entertainingly as always, but pointedly, asks –

"Now, would somebody explain to me how he knows this? … If we can do something that will effectively remove the carbon emissions of every car on the road for 11 years, then why are we doing anything else? Why are we doing cap and trade? Why are we getting rid of SUVs? … How much paint is this going to take, by the way? How much of a footprint does paint manufacturing leave? … I need a scientist to answer this for me. I understand how clouds at altitude can help reflect the heat, but I want to know … where does that reflected heat go? … Are we being told here that reflected heat is not damaging at all, but direct heat is? It seems to me that, if we had 'global warming', wouldn't we want dark roofs to absorb the heat?"

His Lordship's Elegant Answer... (SPPI)
Global Warming Hoax Weekly Round-Up, June 5th 2009
Gangsters are muscling in on Big Al's territory and skeptics might be executed. It's just another week in the rough world of radical environmentalism, conveniently rounded up for your delectation and delight. (Daily Bayonet)
CERN: CLOUD on cloud number nine
The LHC is not the only experiment that will begin to collect the data later in 2009.